Affiliate Tips: How to use Canva
Have you heard of Canva?
Canva is an accessible graphic design platform that lets you create all sorts of things from social media graphics to posters and presentations and more. We've been using Canva to create ads for merch and today we wanted to take you through that process! Check out the steps below. And if you're a more visual learning, scroll down to the bottom for two video walkthroughs.
1. Find your template of choice
All of our existing templates are here: https://podcast.teepublic.com/canva-templates. To access them, just hover over the "Share" button and then click "Copy Link."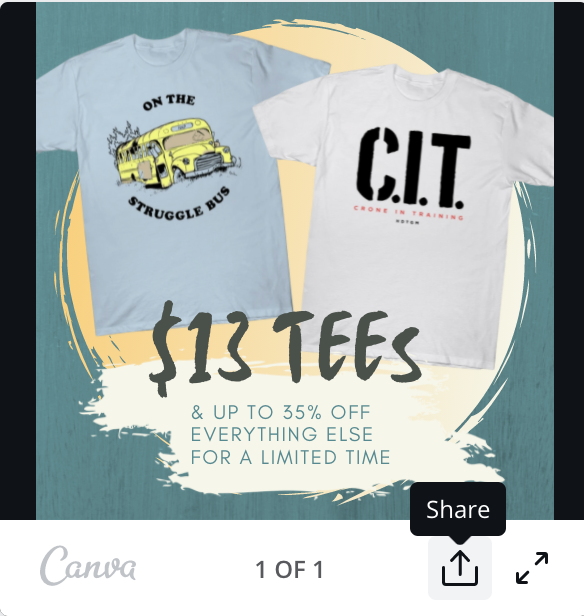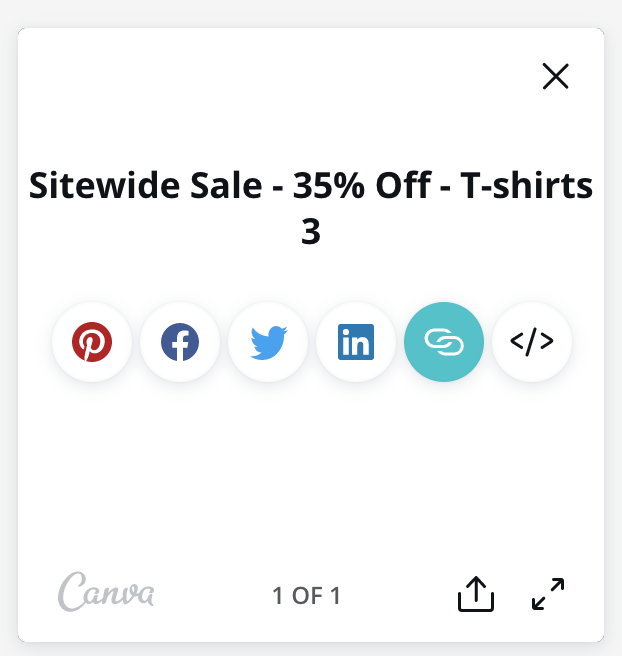 Open that link in a new tab and you're now given the choice to use the template. Click that and let's get started!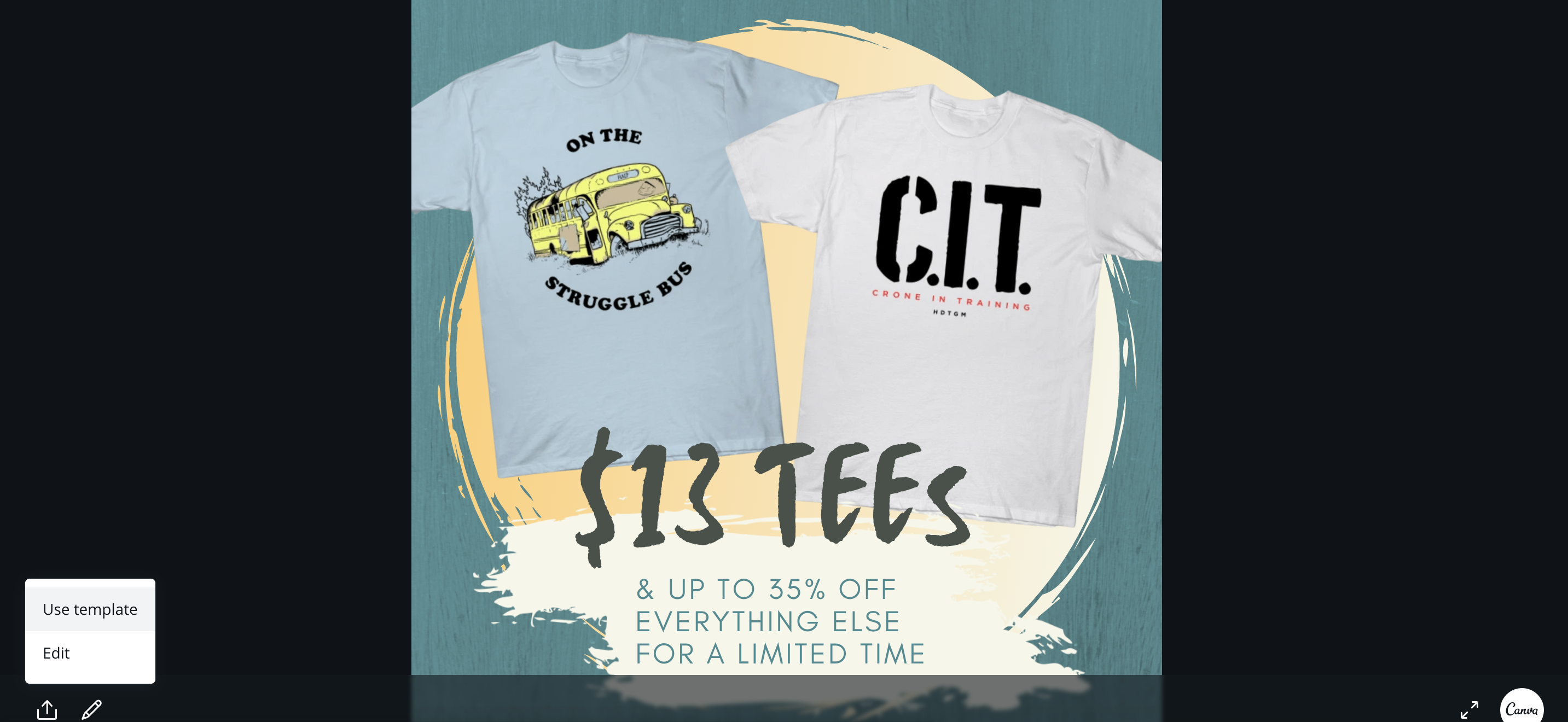 **Note: If you do not see the "Use Template" option in the link, try going into your Canva's "Recent Designs" section and accessing the templates there.

2. Adding in your designs
Personalizing your ads with your own merch and products is as easy as taking a screenshot! Capture those images and save them to your computer. Then you can upload them into Canva and bring them into your ad template. Then click "Effects."
Canva has a wonderful "Background Removal" tool that will become your best friend. It removes all of the gray from your screenshot and gives you a transparent image to work with. If it missed something, no problem! You can manually erase whatever you don't want by using the "Erase" Brush.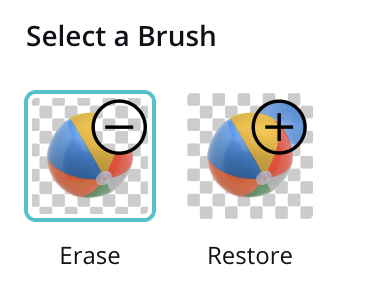 From there, you can place your products anywhere you want in your ads. There's no limit on how many products you bring in, either!
3. Changing the text
Canva has many font options and text effects to help match your ad to your style. We always recommend adding in whatever you're promoting (ex. the sale discount, the coupon code, etc.) into your ad as well.
4. Add embellishments
There are tons of shapes, frames, stickers, you name it all available in the Canva database for you to use. If you want to add in a glowing lightning bolt or a herd of turtles-- the world is your oyster! You can find all of these and more in the "Elements" section on the left side panel.
5. Export your file
And you're done! It's just that easy.
For more cool things to do on Canva, you can check out our resource page here: https://podcast.teepublic.com/canva-pro.
As mentioned above, we have two videos for you as well. The first walks you through the process of using our templates. The second will show you how to make your own promos from scratch. Check them out below!
How to Use Our Canva Ad Templates:
How to Use Canva to Make Your Own Ads:
We've teamed up with Canva to bring our affiliates an extended free trial of the program. If you're not already signed up, click on this link and get started with 45 days for free! After that, you can get Canva Pro at $12.99 per month or yearly for $119.99 (or $9.99 per month).
As always let your account manager know if you have any questions!