April 2020 Content Calendar
Welcome to TeePublic's Content Calendar! Where all of your need-to-know dates meet your monthly inspiration.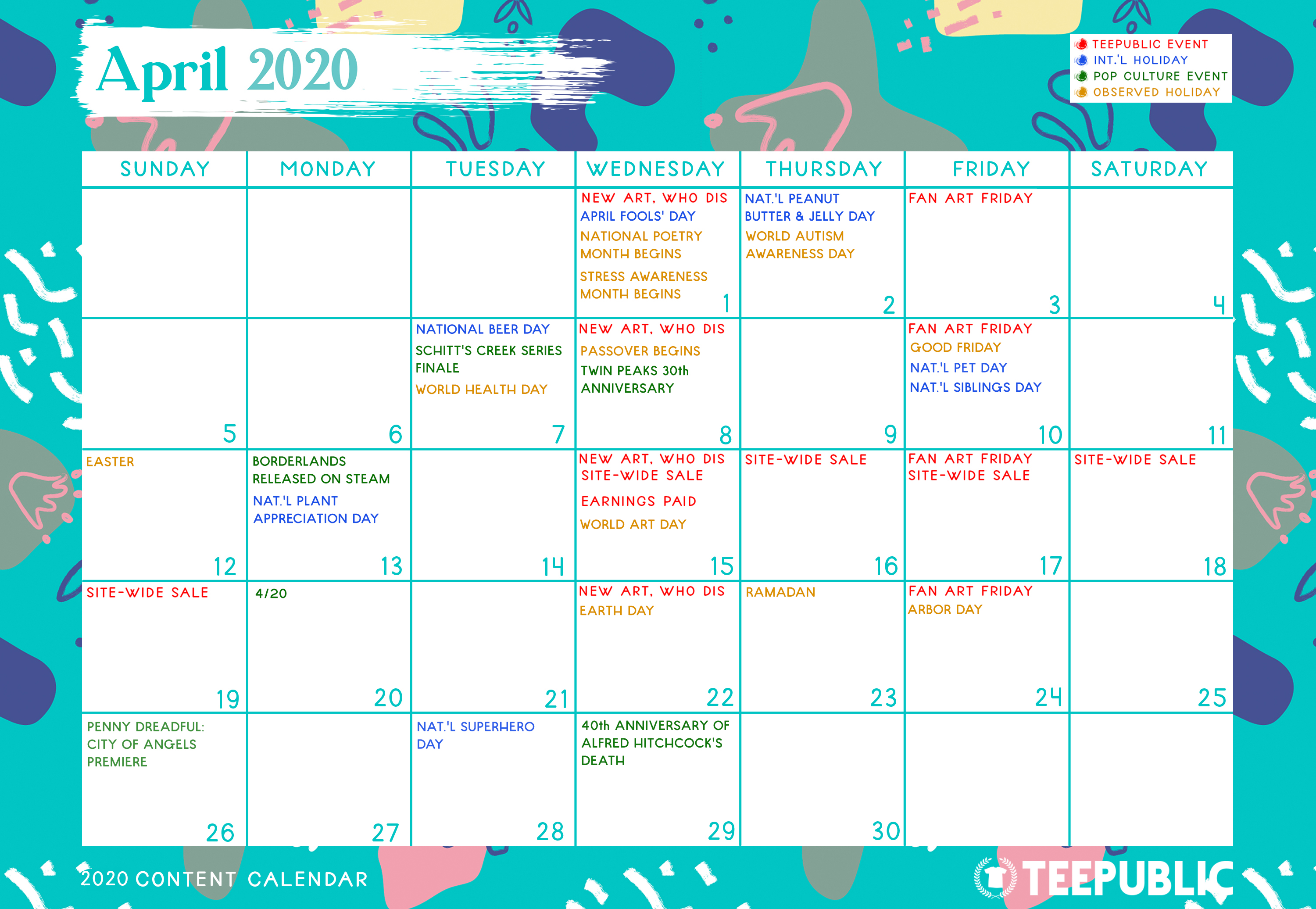 Not clear on when to promo your shop?! Be sure to make note of the important TeePublic dates:
Sweet blog posts
Pay day
Sale dates
Not sure what to design this month?! Get inspired by the notable pop culture events and holidays:
National Poetry Month - Read it, write it, appreciate it.
World Health Day - More important than ever to recognize the importance of global public health!
Passover! Easter! Ramadan! - Whatever you observe, we hope it's filled with community and love.
Borderlands Released on Steam - Be sure to make some awesome Fan Art designs.
National Plant Appreciation Day - Working from home? Plants can be your best friends!
Earth Day - Celebrate and honor the only one we've got!
We hope this gives you a comprehensive and fun snapshot of the month. Let's make it a good one!! Start uploading your March designs now :)