Artist Interview: Art Deco Grand Prize Winner, G9Design
The artist behind the grand-prize winning design from our Art Deco contest, Jeannine (aka G9Design), professes her love for Art Deco, pop art, genderswapped Batman villains, and more in our latest artist interview!
---

What inspires your work?
Pop culture, for sure. I'm a total nostalgia nerd and enjoy creating designs with the characters I love and grew up with. I like mashing them up with other styles and themes. I want to create things I haven't really seen, or else put my own twist on something familiar.
---

What's your creative process when creating a new design?
When I get an idea I'll immediately look at reference images: images of a pose I'm thinking of, or a model to get a sense of lighting, or pictures of the character I'm doing. From there I'll start drawing it in Illustrator or I might watch or listen to things related to the inspiration as well. Then it's just about adding color, highlights, and shadows to bring it to life.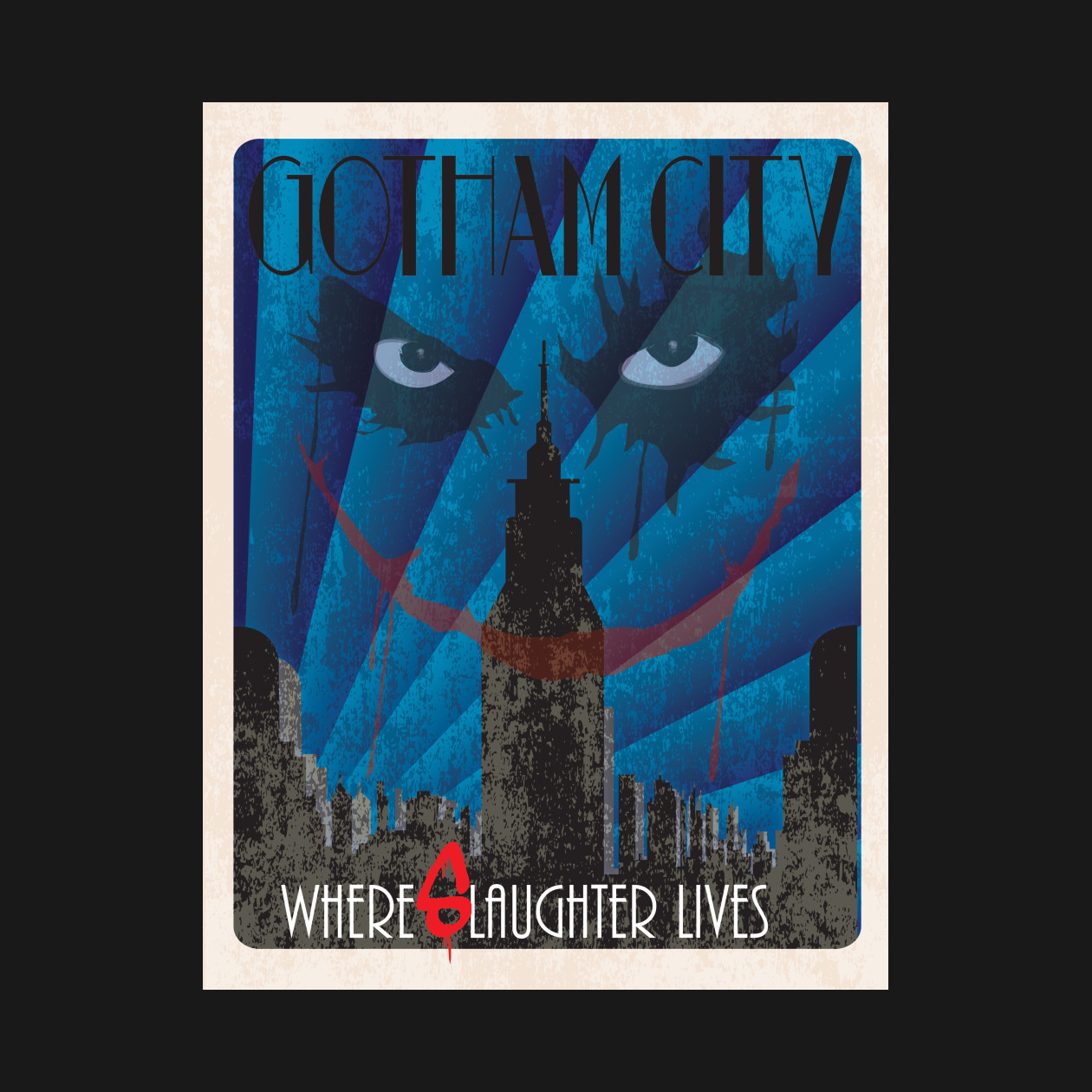 How would you describe your design aesthetic/style?
I'd describe it as "pop art with a personality." I like taking familiar things and doing them up in a more animated style, which I make usually bright, expressive, colorful and fun.
---
Where'd your artist name come from?
When I tell people how to spell my name I tell them it's a compound word--take "JEAN" & "NINE," then put them together. When you say it like that, it sounds like "G9," so friends started calling me that. I liked how the letter and number looked together and I figured the G stood for "graphic." And it rhymes with "design"!
---
What do you like most about being a designer?
The creativity. The ability to make things I want to see. Coming up with unique and fun ideas and getting lost in it. If I can't find a design of something I'm into, hey! I'll make it myself!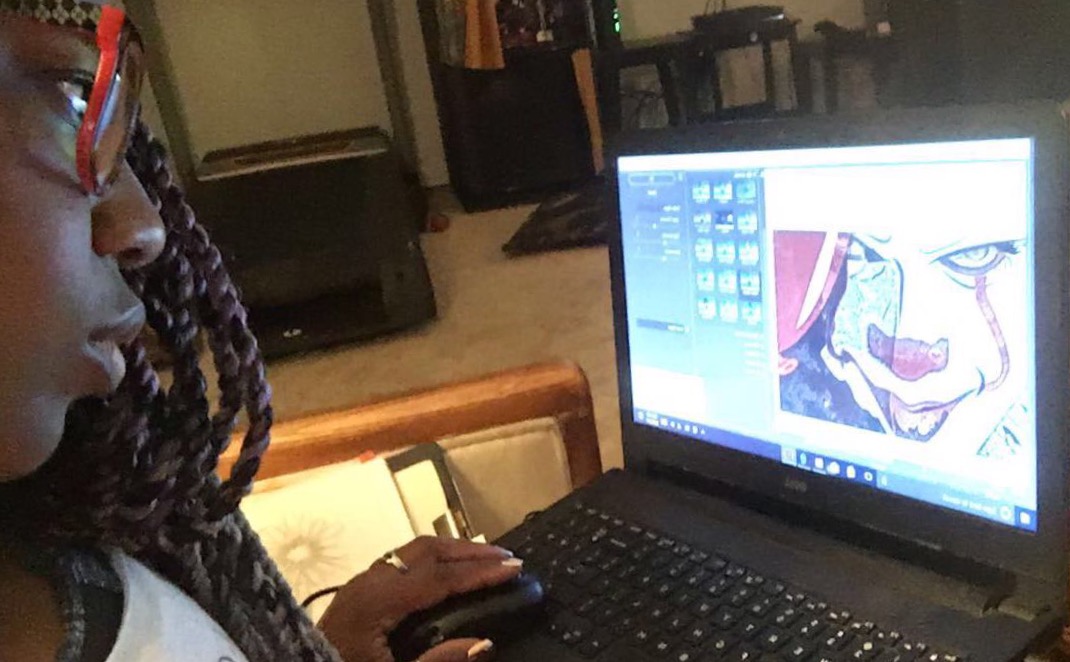 How did you get into t-shirt design?
I was just finishing my BA in graphic design so anything I had done was for a school project. I was ready to create my own stuff. I wanted to build my portfolio while getting my stuff out there, and in looking for a way to do that, I discovered tees.
---
What are your favorite 2 designs of yours?
Probably "Sirens and Shakes," my Archie/Batman crossover design. I collected Betty and Veronica comics as a kid and in trying to replicate the cover art, I taught myself to draw, so those characters mean a lot to me. Here's the drawing I did at 10 or 11 years old that inspired it: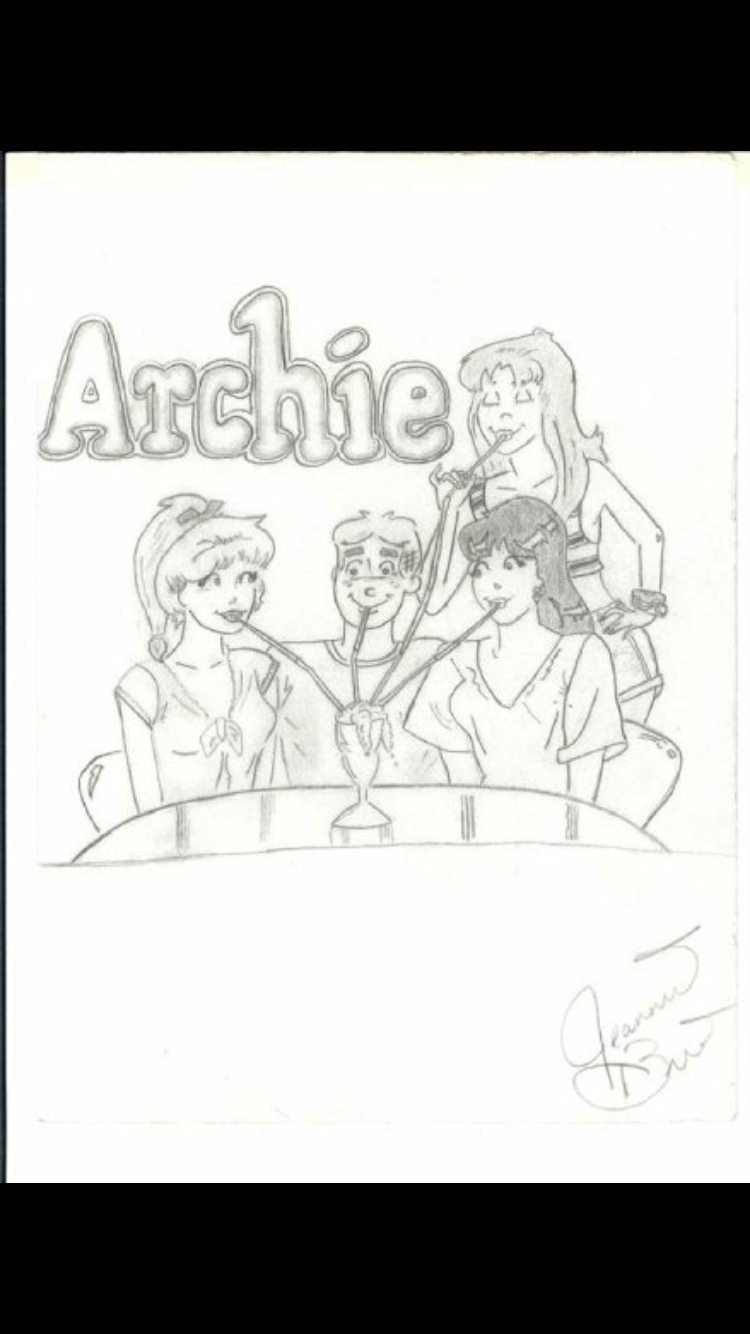 Also, I love Batman Returns. I love the design and look of that film. The lighting, the colors, the tone of that movie, especially in that final scene of Catwoman looking up to the sky really stayed with me so I wanted to recreate that in a movie poster style. Art Deco is one of my favorite art styles, actually (the "Dark Deco" style of Batman the animated series is a huge inspiration)!
Do you have a design and/or series you'd like to highlight?
I love my genderswapped Batman villains series. The vintage glow and the sexiness seem to make them feel sinister, fierce and cool. It's different from anything I'd really done, with its mix of black and white figures combined with pops of color.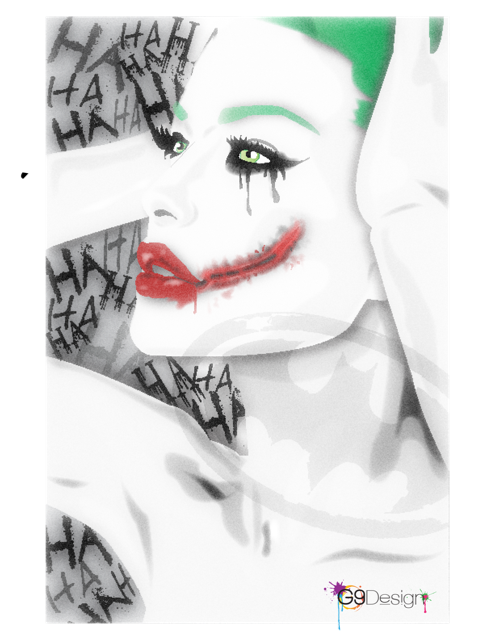 Also, I'd like to highlight my Ironheart design. It was so cool to see a young, black female take over the Ironman mantle. Had fun creating that simplistic yet impactful design!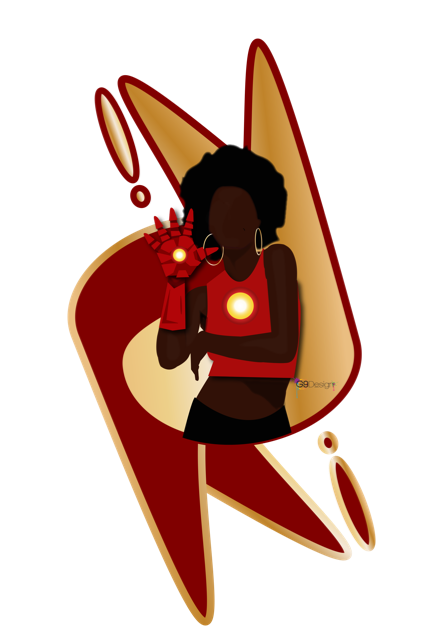 AND!
Are there any current artists in the t-shirt design community that you're a fan of, or collaborate with?
Absolutely love RockyDavies! The bright neon colors, the funny mash-ups, the nostalgia, clean and beautiful art. So much fun and so inspiring!!
What movies/shows/books/music/podcasts are you really into right now?
Anything Edgar Wright does is a huge source of inspiration: the wit, the creativity, the style. Scott Pilgrim and this year's Baby Driver are among my fave movies. Game of Thrones and Walking Dead are my fave shows right now. I'm going through an indie rock phase and listening to bands like Fink and Little Dragon, but Paramore and Foo Fighters are my go-to. I'm in the middle of reading Ready Player One. As for podcasts I'm into, definitely got to go with "Doug Loves Movies."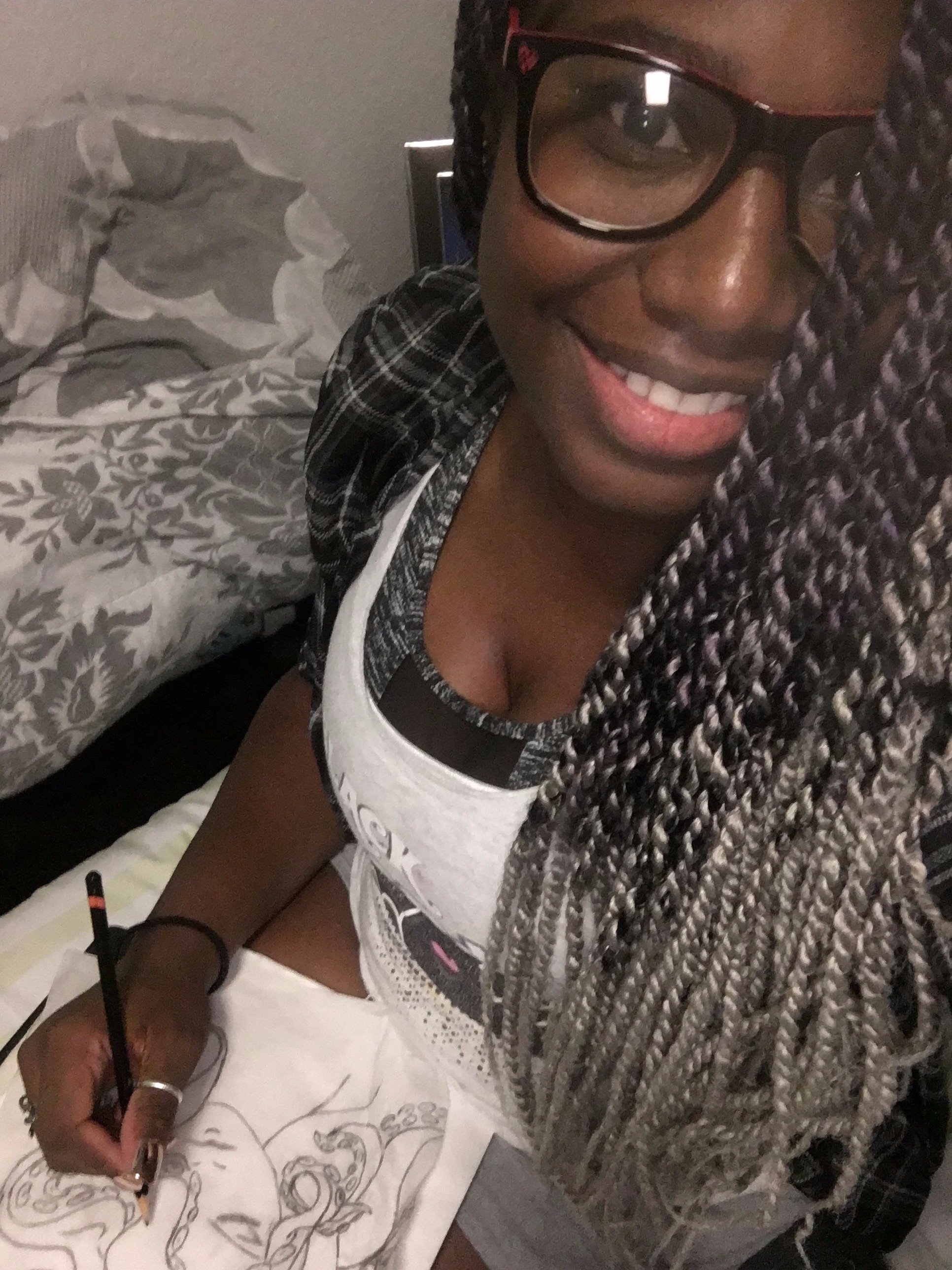 ---
Thanks so much for the fun interview, Jeannine, and congratulations from all of us on your win!
Like what you saw? We'll have more artist interviews dropping every Wednesday for the next few weeks, so stay tuned here for more!
XO, TeePublic