The 33 Best Christmas Gift Ideas for College Guys (2023)
Ho ho ho? More like bro bro bro!
Winter break is right around the corner and let's be honest: your male college friend, family member, or partner probably needs a care package or pick-me-up to carry him through the next semester. If there's one thing that college guys are good at, it's living minimalistically (not a word, but it stays) and spending money on buying 'party supplies' instead of new clothes or useful academic items.
With the Black Friday sales looming, give your college guy a fun gift that'll add some style, upgrade his dorm, or help him be a bit more productive so that your tuition money doesn't go entirely to waste. And if he "sleighs" his finals, why not grab two this holiday season?
The Top 33 Christmas Gifts Ideas for College Guys
As a parent, we're so removed from our uni days, that we no longer know what to get a college guy for Christmas. So whether your son has been naughty or nice, we've listed out some Christmas gift ideas for college dudes that are sure to bring a smile to their face when they come home for the holidays. Send them back to the university with some gifts they'll love. Here's 33 gift ideas for that college dude in your life.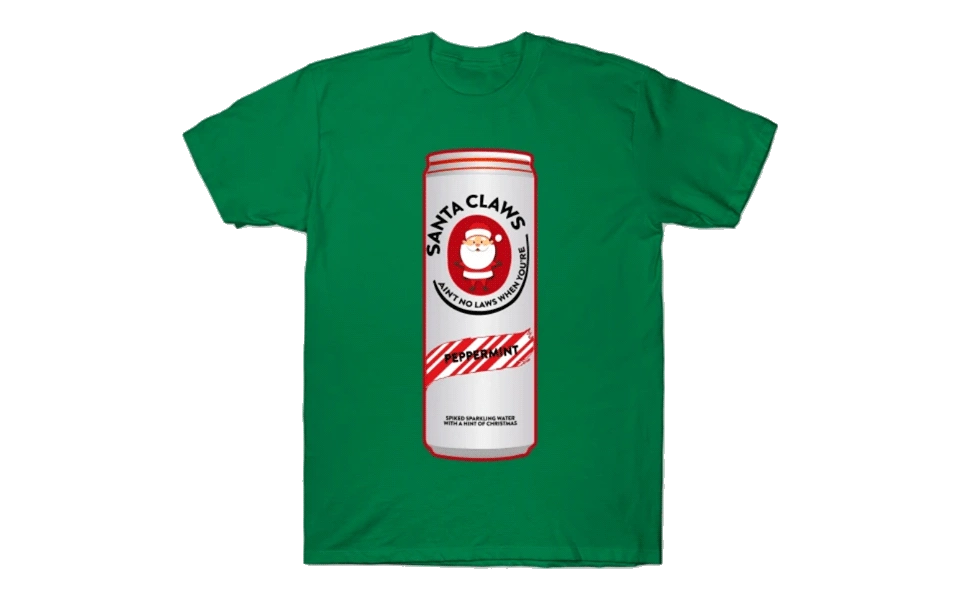 T-Shirt | TeePublic | by sydneyurban | 28 colors
Beer and hard seltzers are the party drinks of choice for college kids, but there aren't really any seasonal flavors. This clever tee introduces peppermint-flavored Santa Claws, featuring the iconic "ain't no laws" meme phrase with a little Christmas twist, making it a surefire hit among college students.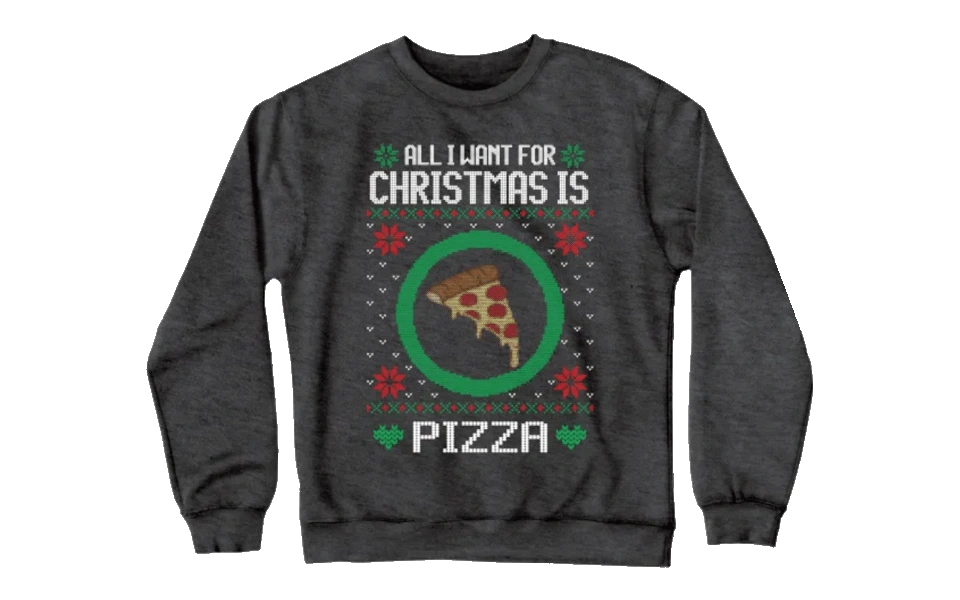 Crewneck Sweatshirt | TeePublic | by Luve | 7 colors
Who loves pizza more than millennials and college students? Noone. It's a perfect food for any celebration, it's good hot or cold, and can even help as a hangover cure. This pizza-lover sweatshirt is the perfect addition to your loved one's holiday wardrobe (and the family Christmas card).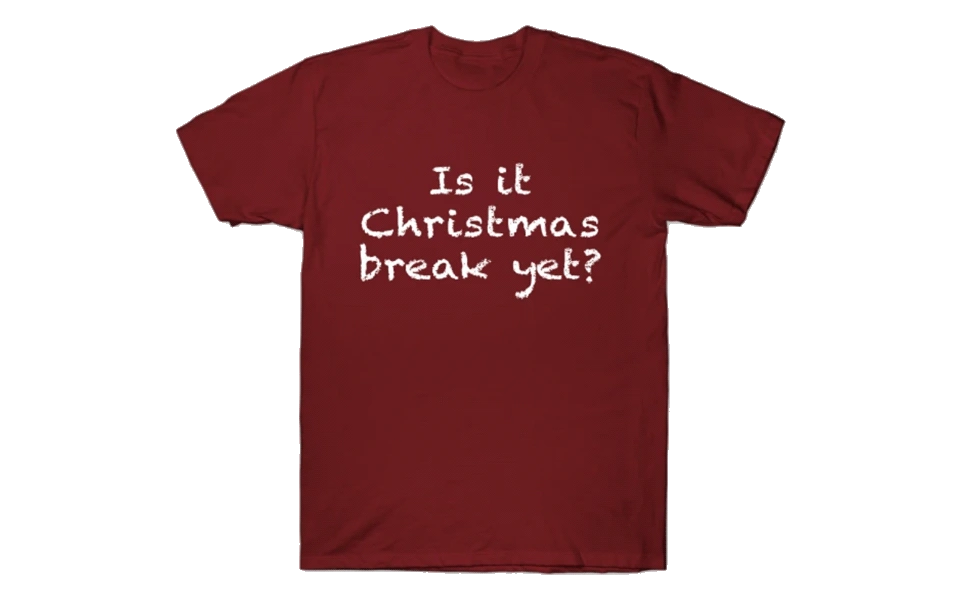 T-Shirt | TeePublic | by graphicbombdesigns | 21 colors
Christmas break is arguably the #1 thing students look forward to. It's the longest break they'll get during the school year, away from the stresses of college. If your kid is counting down the days until he's home, consider gifting him this playful Christmas tee that asks his favorite question.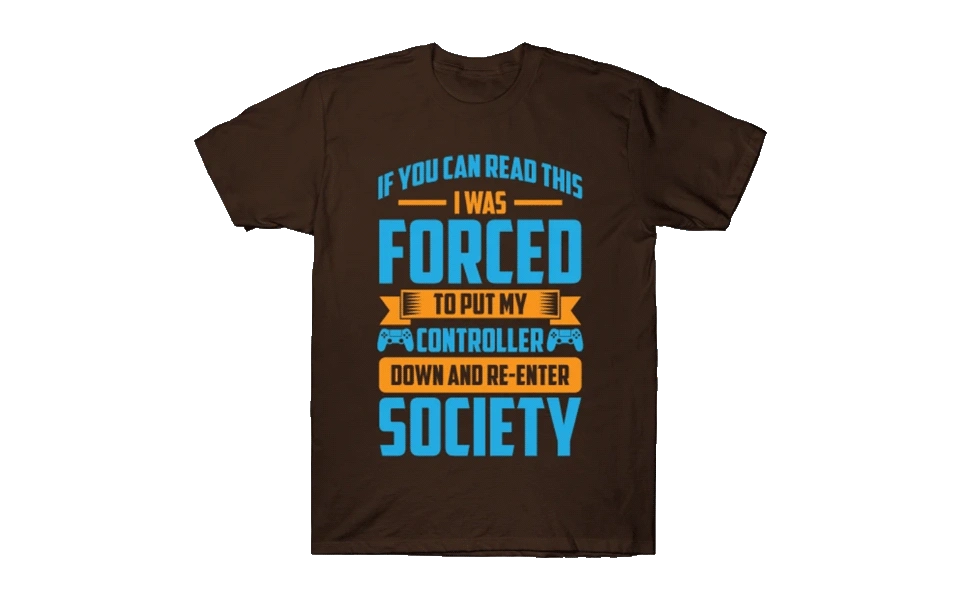 T-Shirt | TeePublic | by MedleyDesigns67 | 28 colors
Now that he's home for the holidays, your college student wants nothing more than to spend hours on end playing games on his favorite console. Unfortunately for him, you've got plans that involve socializing with family. With no dress code, though, this humorous tee can help him express his disdain.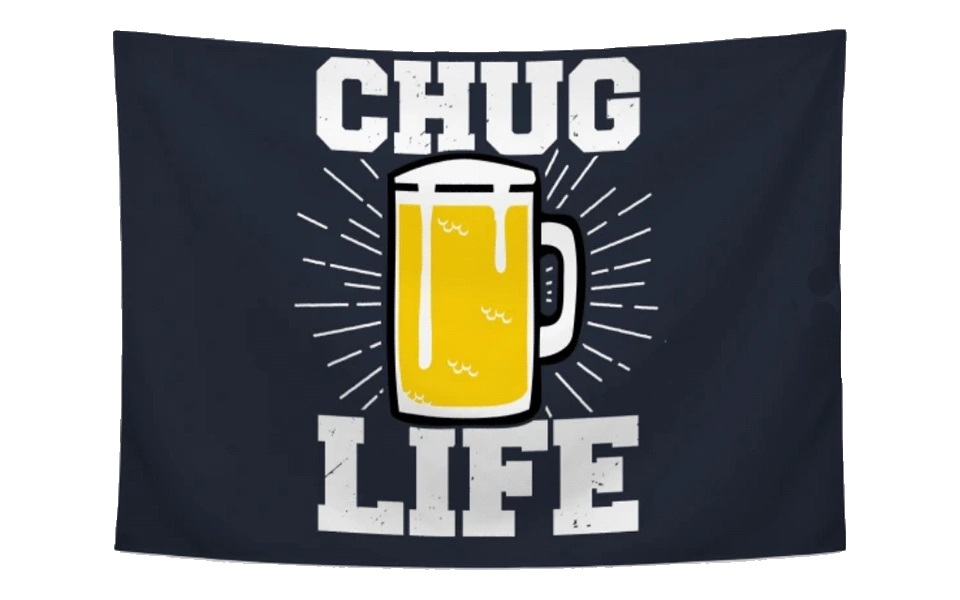 Tapestry | TeePublic | by atomguy
Every dorm needs something on the walls to add a little personality, especially rooms with cinderblock walls. Whether he's in a frat or just likes to party, this 'Chug Life' tapestry expresses his interests and his weekend plans in one, and it's sure to earn some laughs from his friends.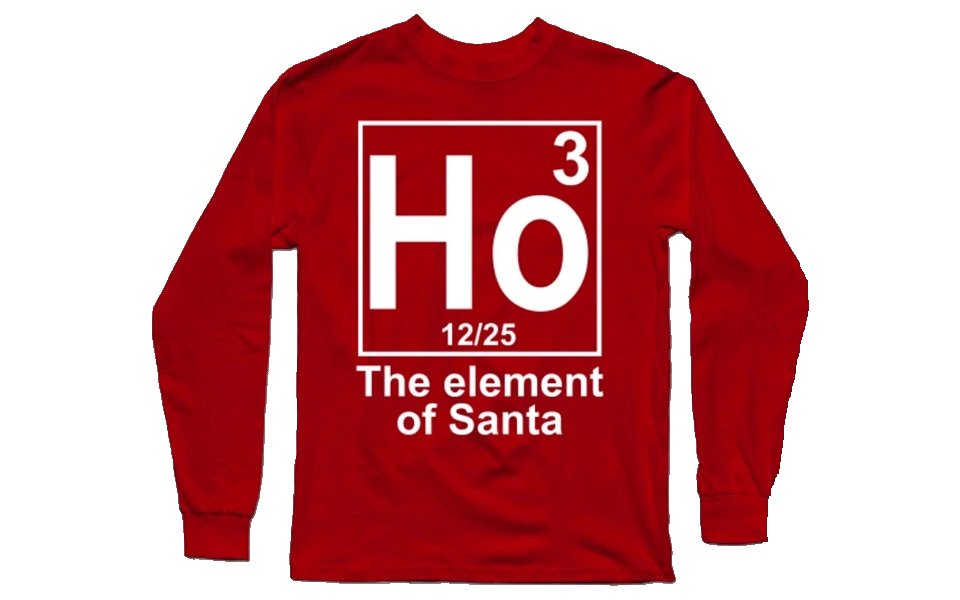 Long Sleeve T-Shirt | TeePublic | by DragonTees | 9 colors
Ho ho ho? Nah, that's too mainstream. Introducing Ho3, the element of Santa. This clever tee is a great gift for science nerds, combining your favorite college student's love of knowledge with some holiday enthusiasm in a unique style that's sure to earn some laughs.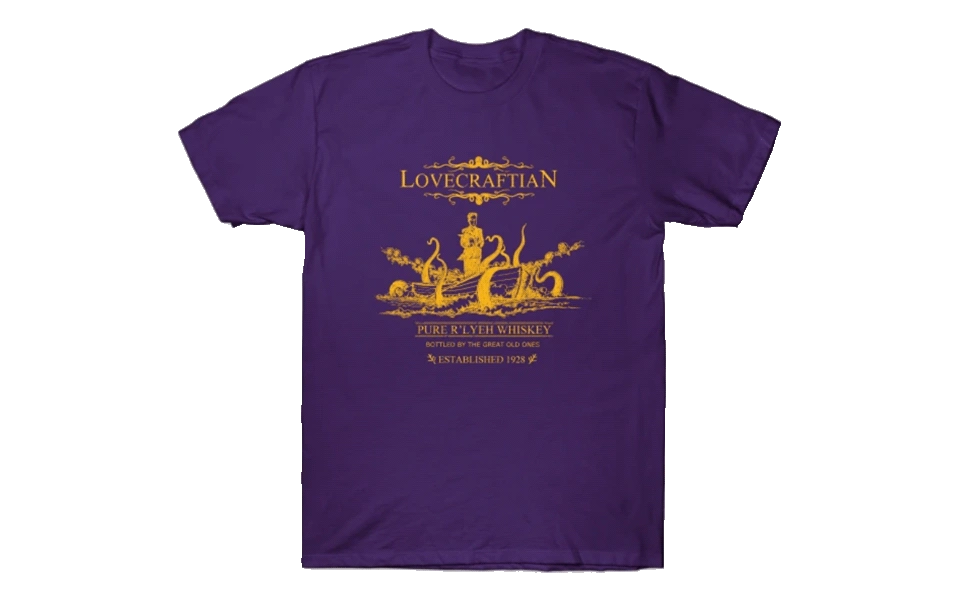 T-Shirt | TeePublic | by pigboom | 15 colors
Have you got a Lovecraft fan on your hands? Unsure what to get him this holiday season aside from books he's already read? Does he like whiskey? Consider this R'lyeh Whiskey design that features the cosmic entity Cthulhu with his eponymous story's publication year listed as the whiskey distillery's establishment.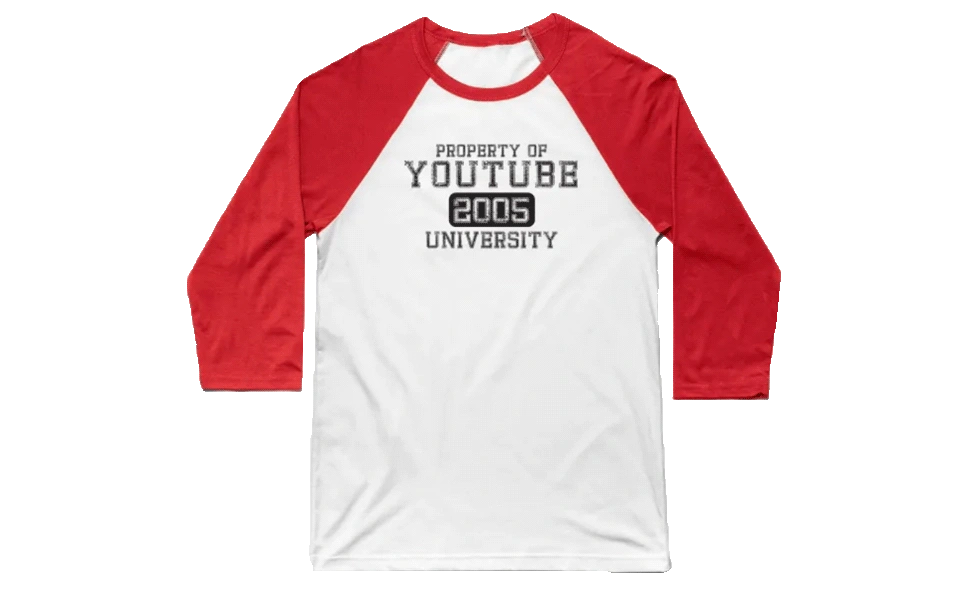 Baseball T-Shirt | TeePublic | by JP | 6 colors
Anything the new generation doesn't know, they can easily learn on the internet. As they'll tell you, there are videos for everything – and they're often easier to understand. If your kid spends more time on YouTube than in his actual classes, this baseball-style t-shirt is a more than fitting gift.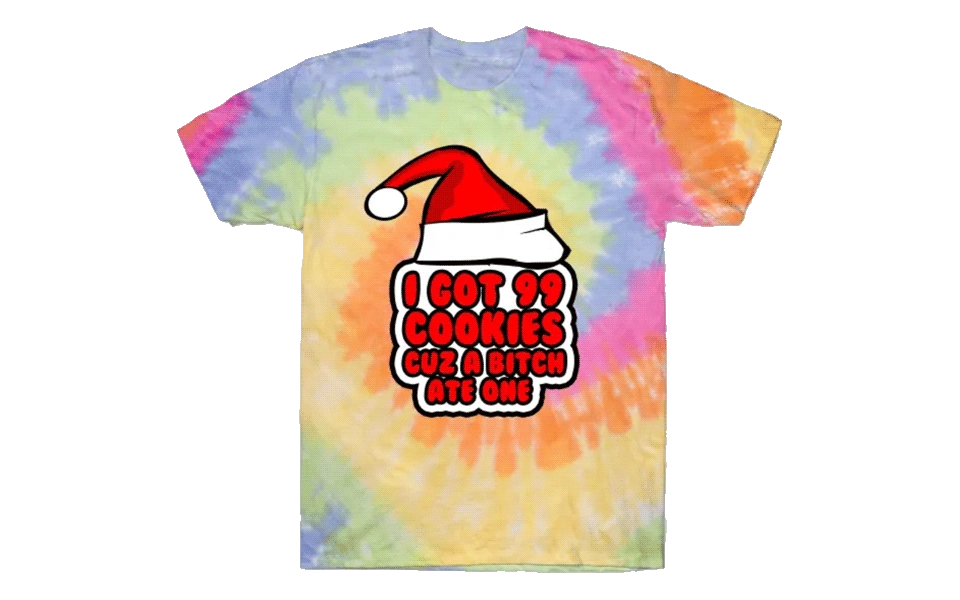 T-Shirt | TeePublic | by GLStyleDesigns | 28 colors
Is your college student a big hip-hop or Jay-Z fan? Give him this Christmas-themed shirt that parodies '99 problems' and replaces it with cookies, because who wouldn't want cookies instead of problems?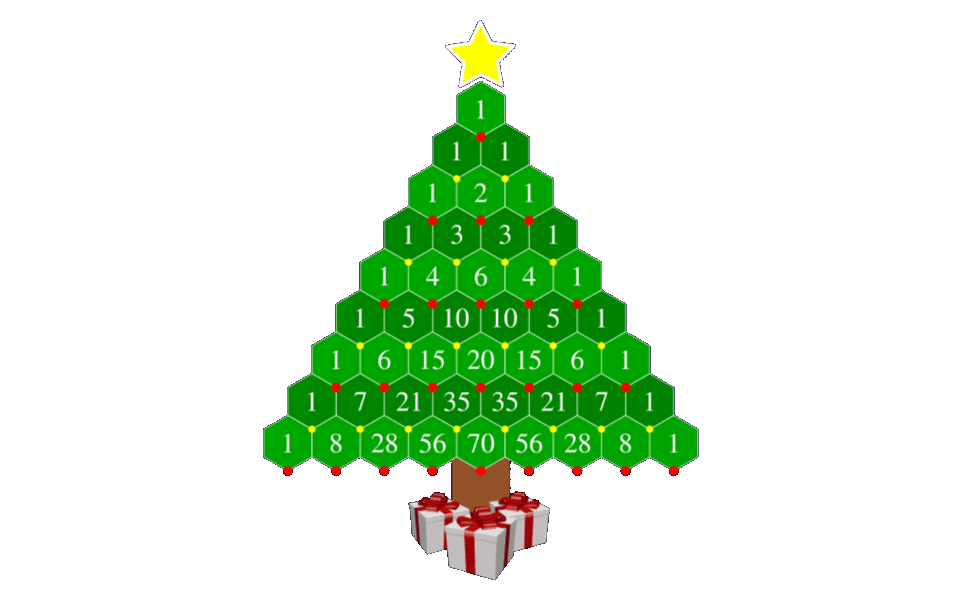 Poster | TeePublic | by Rewstudio
Any math or engineering major will love this Pascal's Triangle print that features a clever tree-styled design for the Christmas season. It's a great piece of decor for his dorm or apartment during the holidays, and he can use it to share knowledge with others or consult it when studying.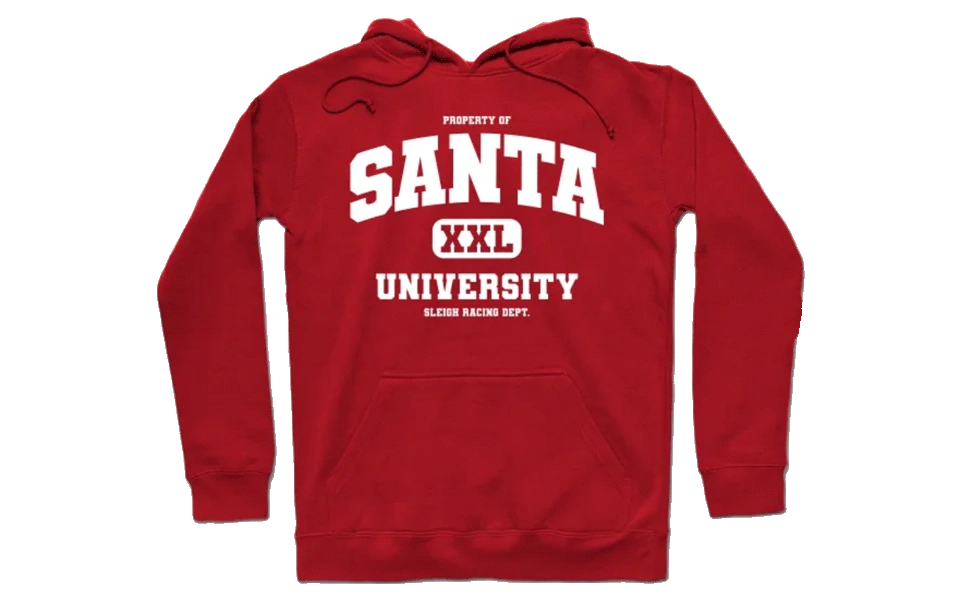 Hoodie | TeePublic | by Mclickster | 2 colors
Wherever he's enrolled doesn't matter during the holidays because, for Christmas, he's a Santa Claus University student – and a member of their Sleigh Racing Department. Stylized like a real university's athletic apparel, this cozy hoodie offers warmth, a break from the real world, and the opportunity to show off outdoors.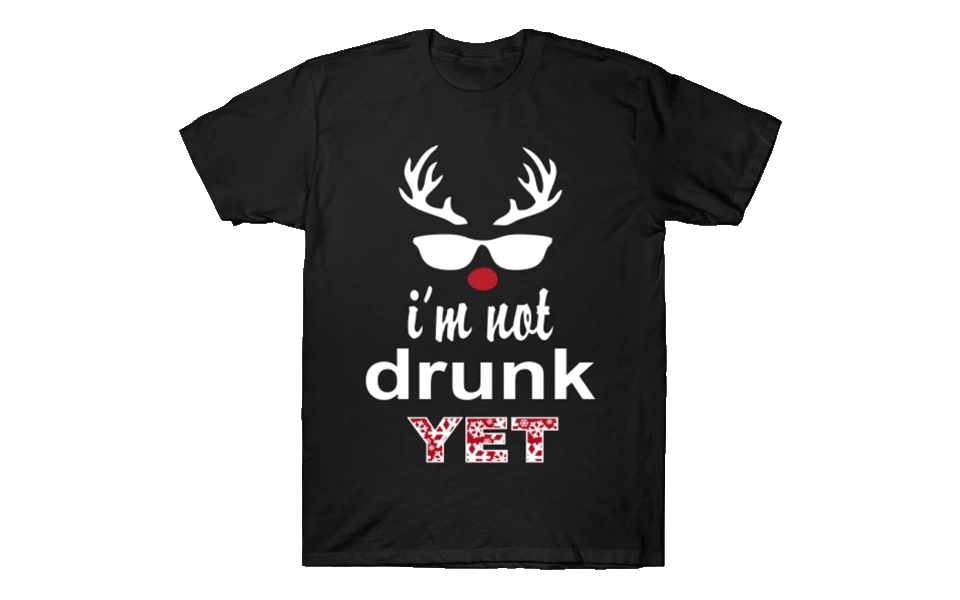 T-Shirt | TeePublic | by OTM Sports & Graphics | 27 colors
The holiday season is a perfect excuse to drink, especially when Uncle John is prone to talking politics at the dinner table. Spiked eggnog is a great choice, but it doesn't do the job as quickly as your college student would like. As his tee says, he's not drunk… yet.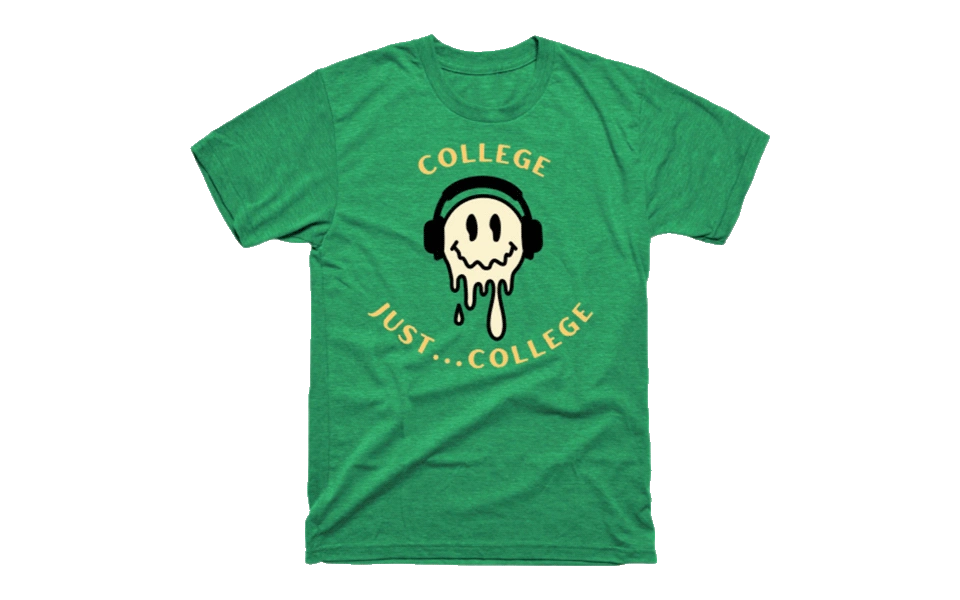 T-Shirt | TeePublic | by merevisionary | 6 colors
College can be overwhelming, especially when course assignments and exams overlap. It frequently feels like you're drowning, and late-night study sessions make you feel like your face is melting. What better way to help your college student express how college makes him feel than with this melting-smiley 'just college' t-shirt?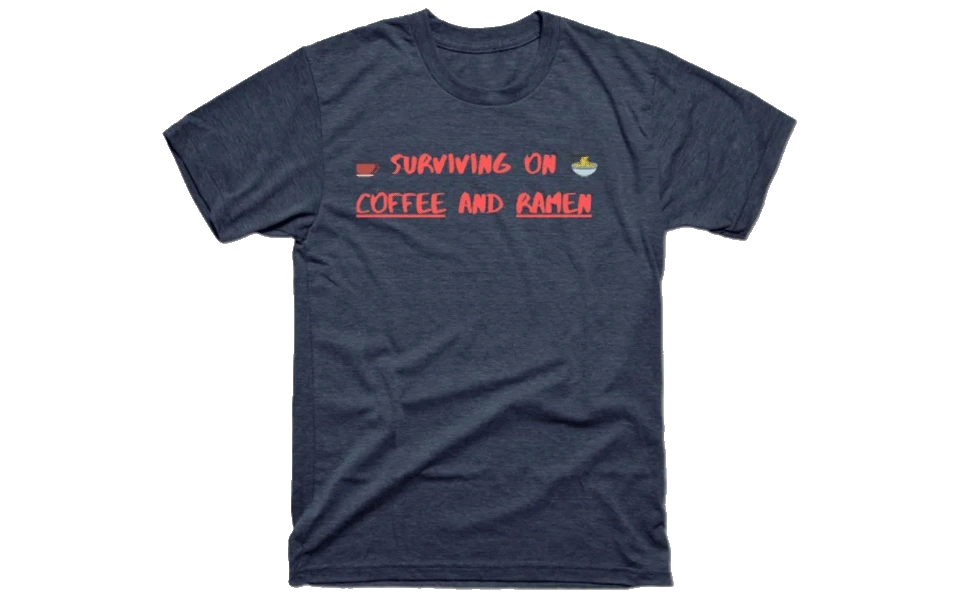 T-Shirt | TeePublic | by College Realness | 28 colors
The "broke college student" stereotype is a little too real for some. Even if you're holding down a part-time job while studying, college life is expensive. If your friend or family member is living off of instant ramen and overpriced coffee, consider this tee that expresses his struggles.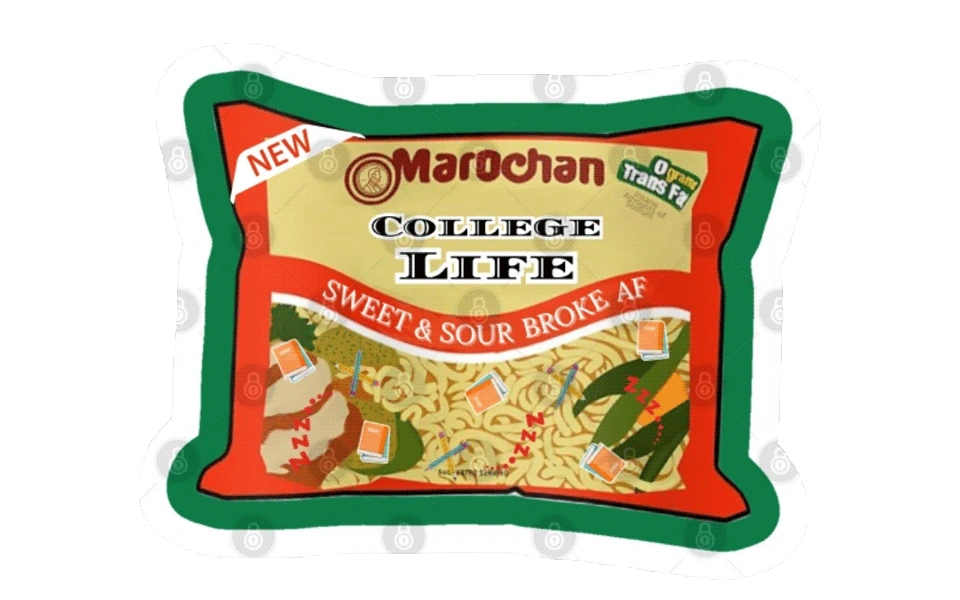 Sticker | TeePublic | by The O.D.D. Shoppe
Stickers are the best and most affordable way to add a touch of personality to a college student's laptop. This playful 'Sweet & Sour Broke AF College Life' design is a fun Christmas gift that lets others know he's got a silly sense of humor while acknowledging the struggle is real.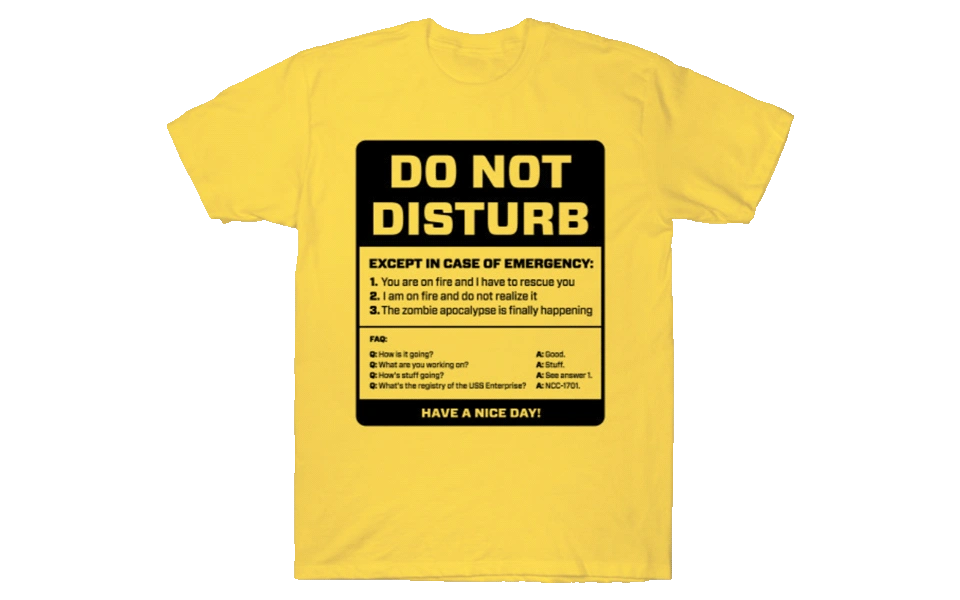 T-Shirt | TeePublic | by sepitees | 16 colors
Some courses require strong attention to detail, and a college student's focus can be fickle. While you may have questions, please see the front or back of this t-shirt for answers as minimizing disturbances is the only way your loved one will be able to accurately complete his work.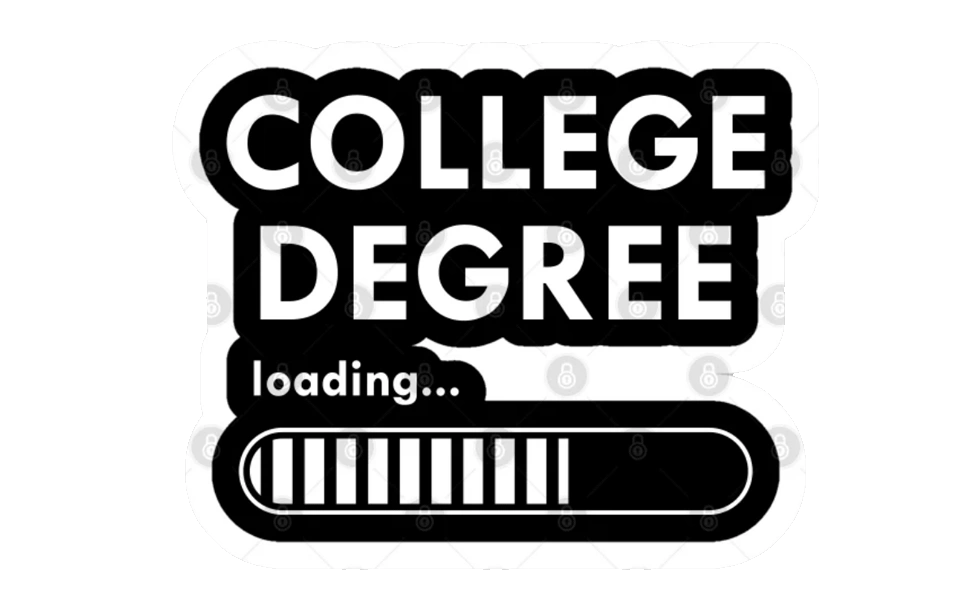 Sticker| TeePublic | by KC Happy Shop |
As your friend or family member works towards his degree, it's nice to remind him of the progress he's made. And what better time than during Christmas break? With this 'degree loading' sticker for his laptop or water bottle, he'll have a visual reminder that he's more than halfway there.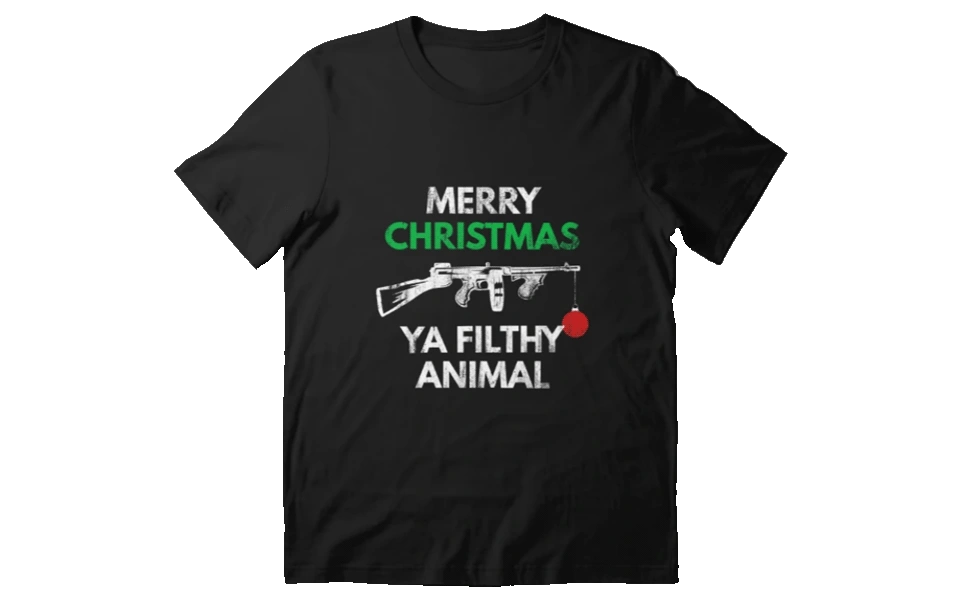 T-Shirt | Redbubble | by Green Tee Studio | 18 colors
Home Alone is one of the most popular Christmas movies of the past 30 years if not all time. It's a classic, and for good reason. It's probably one of your college student's favorite movies to watch during the holidays, making this iconic quote tee a perfect gift.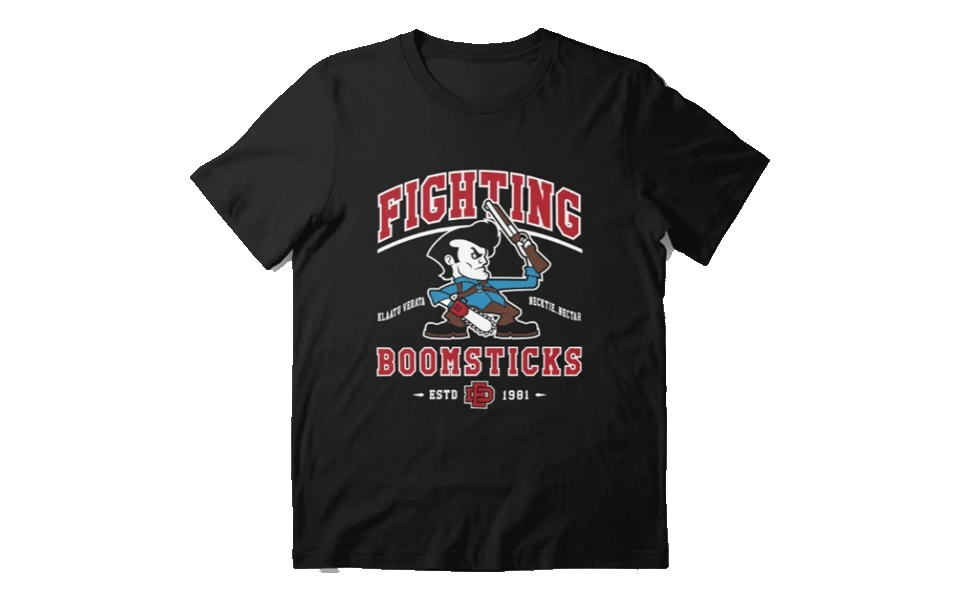 T-Shirt | Redbubble | by Nemons | 18 colors
If your friend, sibling, or partner is a horror fan, it's something everyone around him knows. He's passionate about his favorite horror franchise, with knowledge of all the important and unimportant trivia. If he's big on the Evil Dead franchise, he'll love this Fighting Boomsticks t-shirt this Christmas.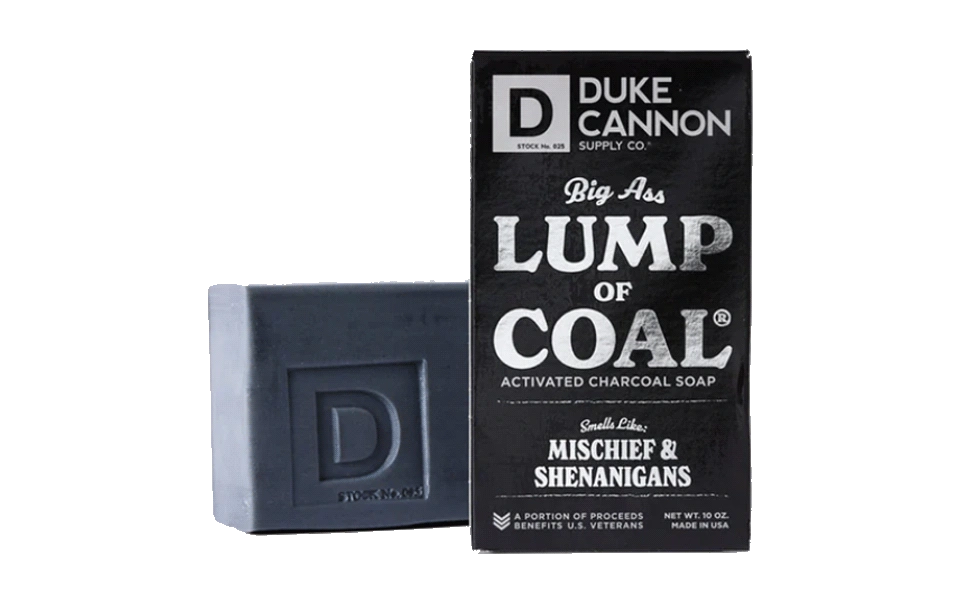 Soap | Duke Cannon
While we're sure he tried his best, it seems he was naughty this year, so you'll have to give him this lump of coal. However, his niceness earned him the reward of this coal being a great-smelling soap – though it may inspire more mischief if he likes it enough.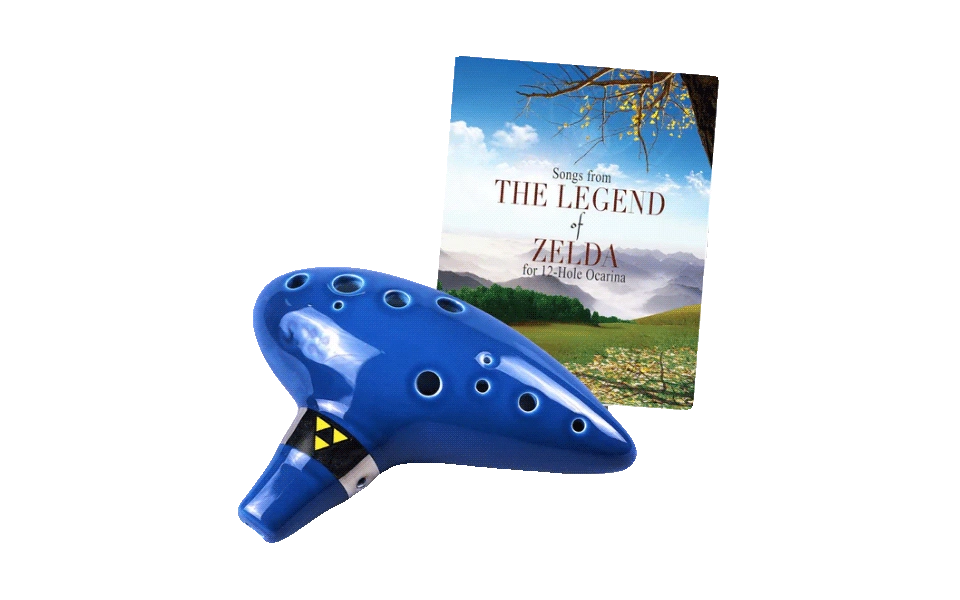 Ocarina | STL Ocarina
While newer Legend of Zelda games don't feature the ocarina prominently, fans of the older games and LoZ lore will appreciate this unique, beautiful woodwind instrument. It's also a great gift option for a music student to expand his skill set, featuring a book of songs from the games.
LEGO® Set | LEGO®
Despite what you may think, LEGO® is not just for children. Products range from art prints to movie scenes and more, with something for folks of all ages. This LEGO® AT-AT™ is the perfect nostalgic gift for a college student, providing hours of fun as he relives his favorite scenes.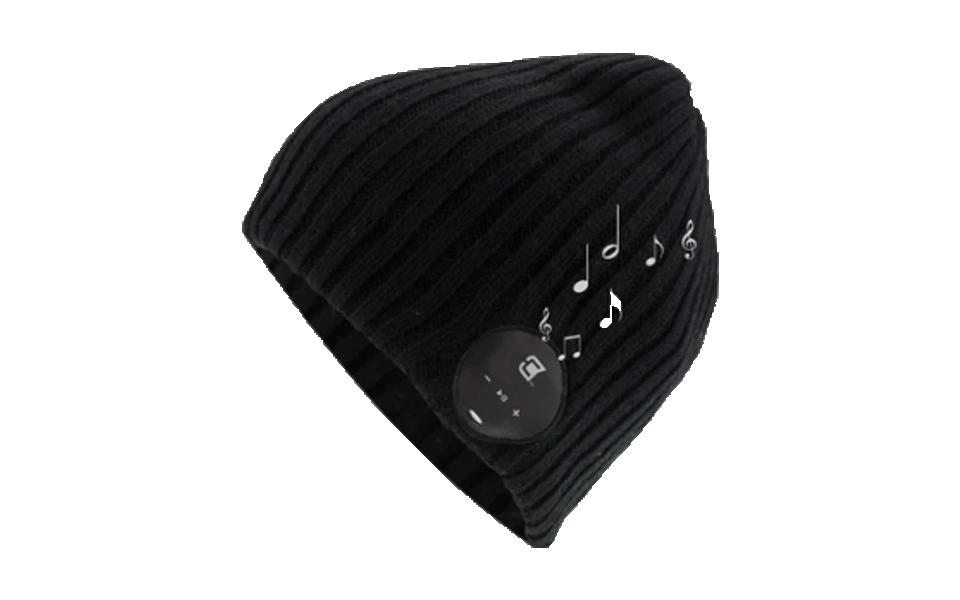 Beanie | The Bluetooth Beanie
With cold weather moving in, adequate headwear is crucial for your loved one to keep warm during the holidays. While a plain beanie will suffice, this stylish Bluetooth beanie brings warmth, allows him to listen to music while he walks to class, and lets him answer calls on the go.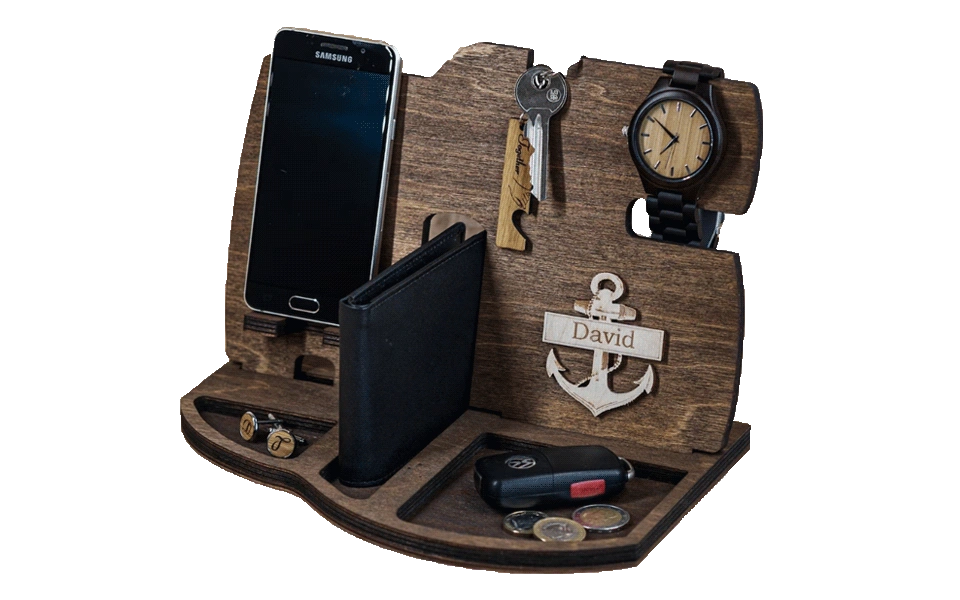 Desk Organizer | Etsy | by PersonalizedGiftMen | 3 colors & 6 designs
Is your partner a messy person? Does his dorm look like a tornado blew through and sent all of his belongings flying onto his desk and floor? This Christmas, you can help him be slightly tidier with this personalized phone docking station that doubles as a desk organizer.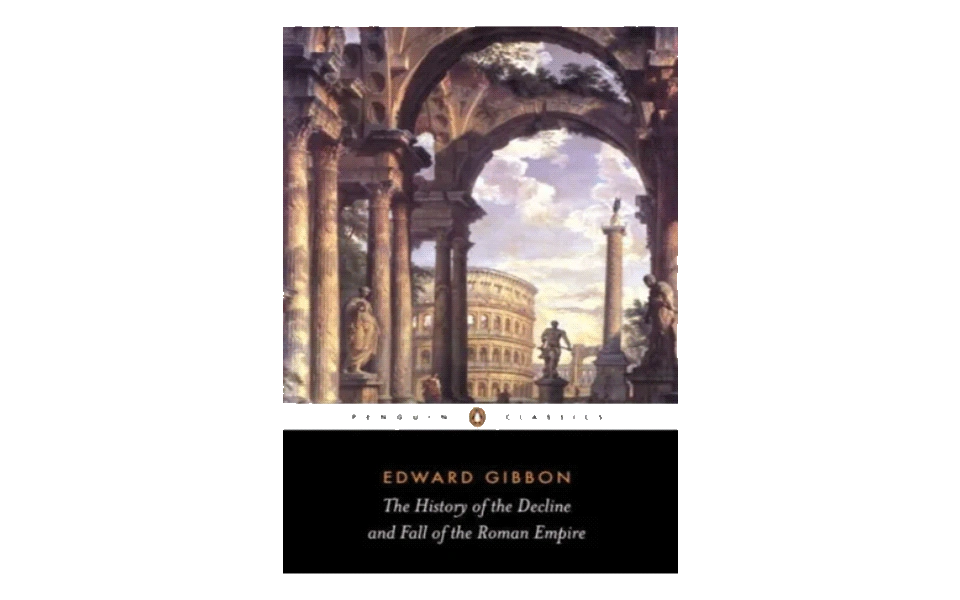 Paperback Book | Barnes & Noble®
As a recent TikTok trend has shown, men think about the Roman Empire more frequently than you'd expect. If you ask your loved one how often he thinks about it and his answer is more than "once a year", acknowledge his interest with this book all about his favorite topic.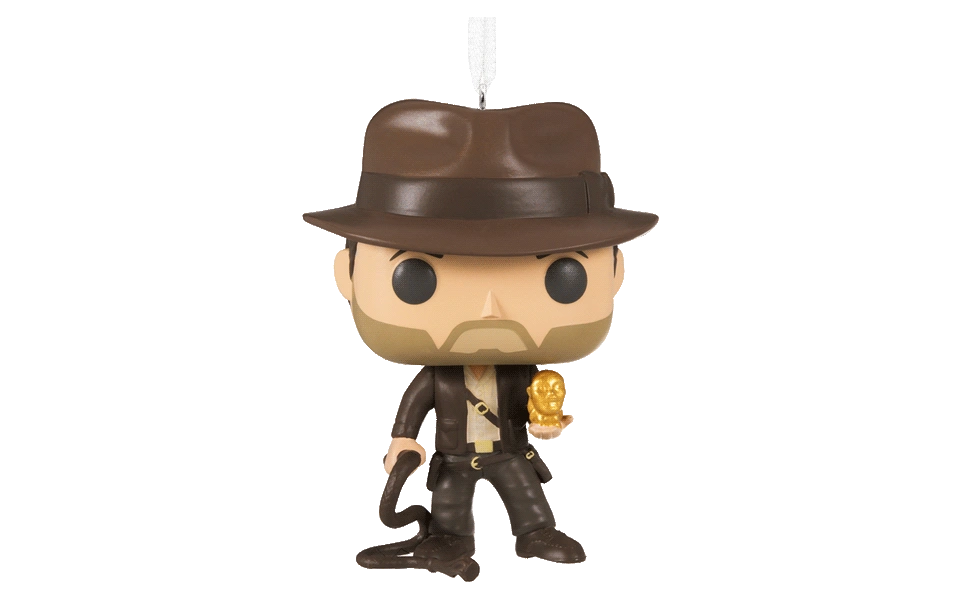 Indiana Jones Ornament | Funko
We can all agree that Harrison Ford is a national treasure, right? With the fifth and final installment of the Indiana Jones series released earlier this year and hitting streaming services in time for Christmas, this fun Funko Pop! ornament is the perfect gift for fans of Indy's adventures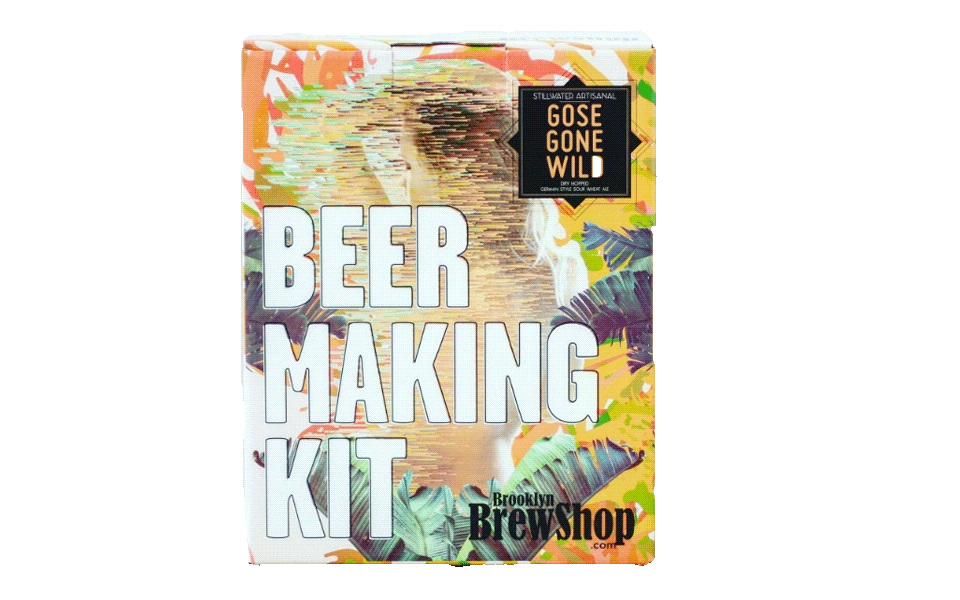 DIY Beer Kit | Brooklyn Brew Shop
What better Christmas gift to give a chemistry major who loves to drink than a DIY beer-making kit that lets him experience the brewing process first-hand? If he's fond of hoppier beers, have no fear, there are more kits where this came from (literally) to suit his preferences.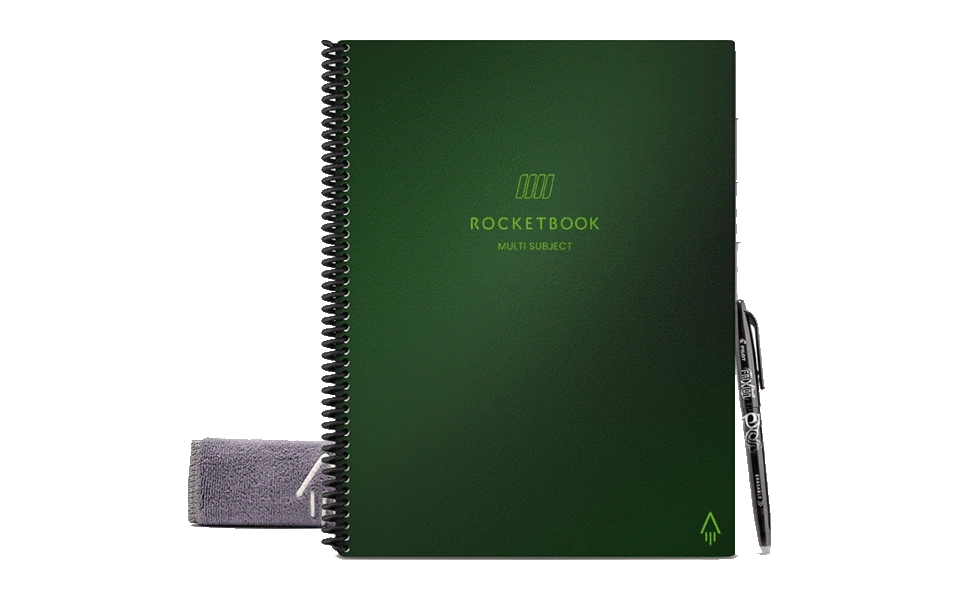 Smart Notebook | Rocketbook | 6 colors
Whether he's taking 12 credit hours or 21, he's never going to fill multiple notebooks, and throwing them away creates a wasteful cycle. With the gift of an eco-friendly smart notebook, he can send his notes to the cloud, wipe the page, and reuse the same notebook for every class.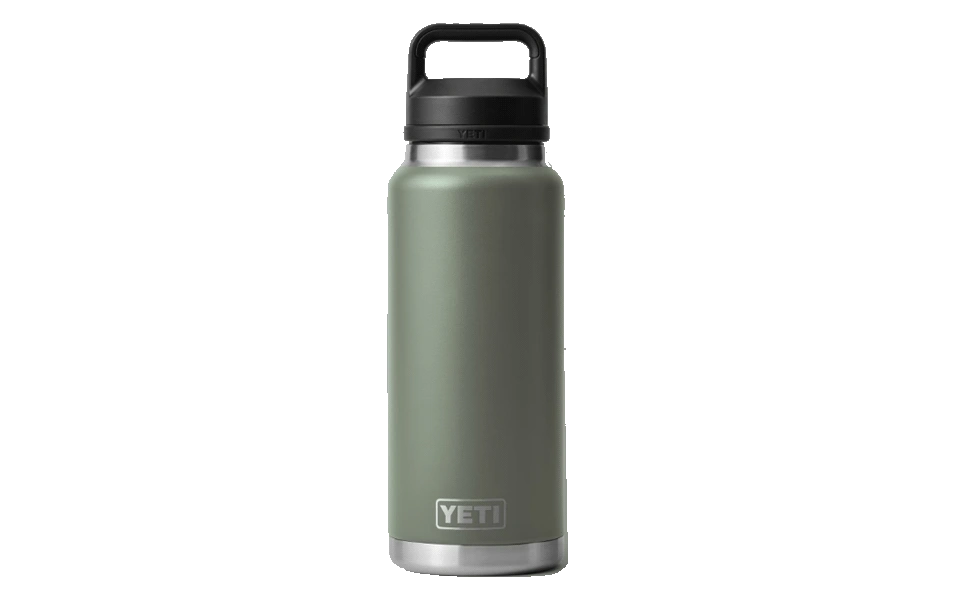 Water Bottle | YETI | 9 colors
While unfair, having classes on opposite sites of campus is sometimes unavoidable. While soda may fuel him throughout the day, it's certainly not as hydrating as water. With a 36 oz insulated bottle, you can help him get enough water to last through his lectures – and it stays cool!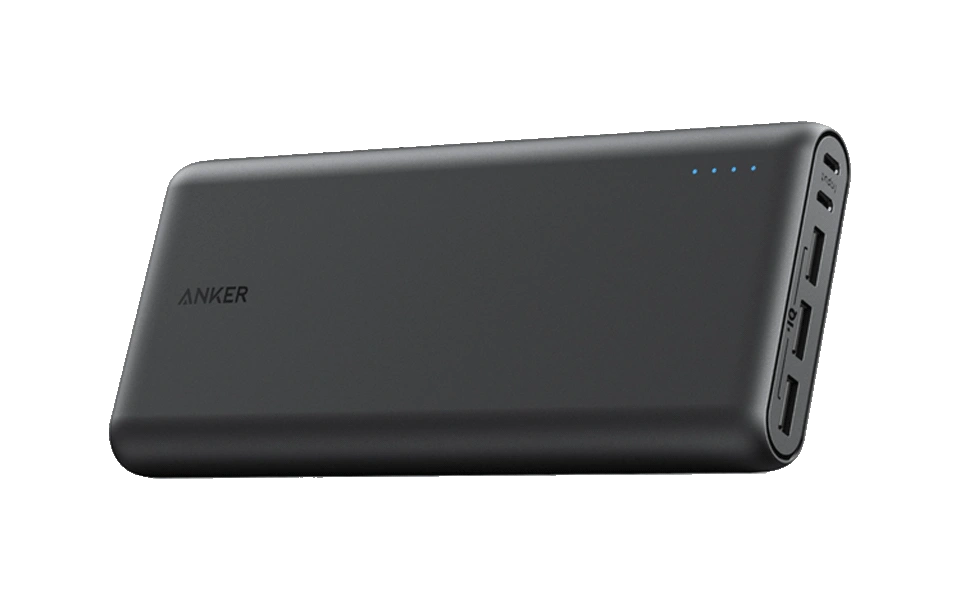 Portable Charger | Anker
No matter how hard you try, sometimes a phone's battery just doesn't last through the day, let alone on a night out. As a concerned parent or partner, it's understandable you'd want to be able to reach him – and this sleek, high-speed portable charger ensures he's reachable even through snowstorms.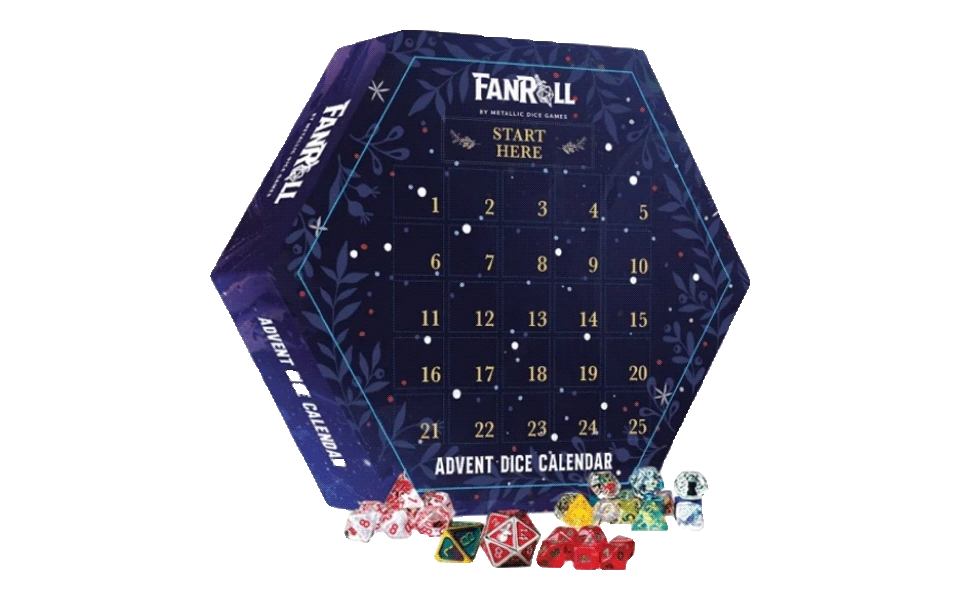 Advent Dice Calendar | GameWorkCreate | by Fanroll
With this dice advent calendar, you can wish your favorite D&D player a "Merry Crit-miss." Don't actually wish him that – unless he's ready to roll a new character. Roll the dice, and hope for a critical success with this nerdy gift he can use in his campaign at school.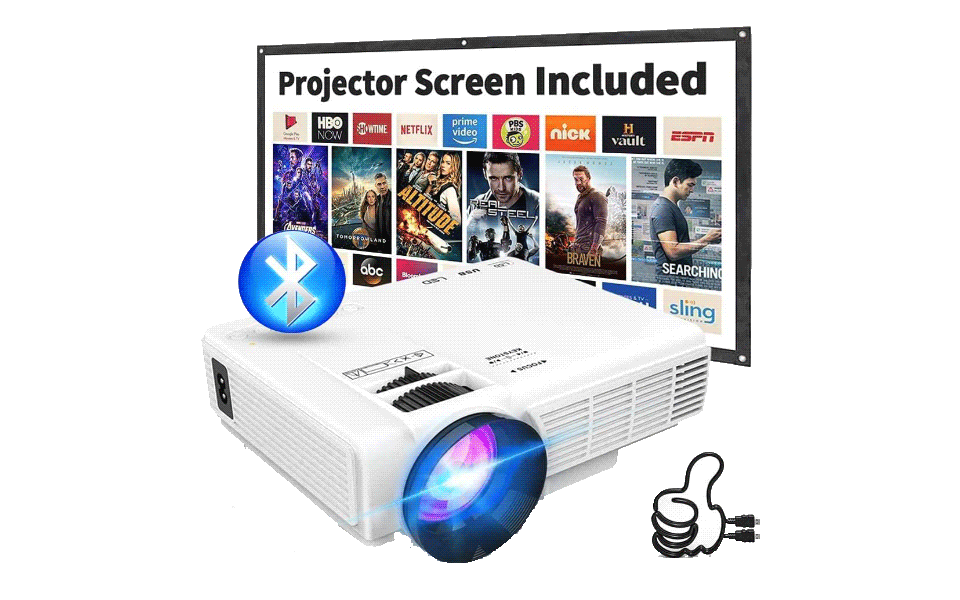 Mini Projector | Amazon | by Projector
College dorms are small to begin with, and adding furniture like a TV can make an already small space feel even more cramped. A mini projector, on the other hand? It's lightweight, portable, and takes up little space on your friend, partner, or family member's desk or dresser.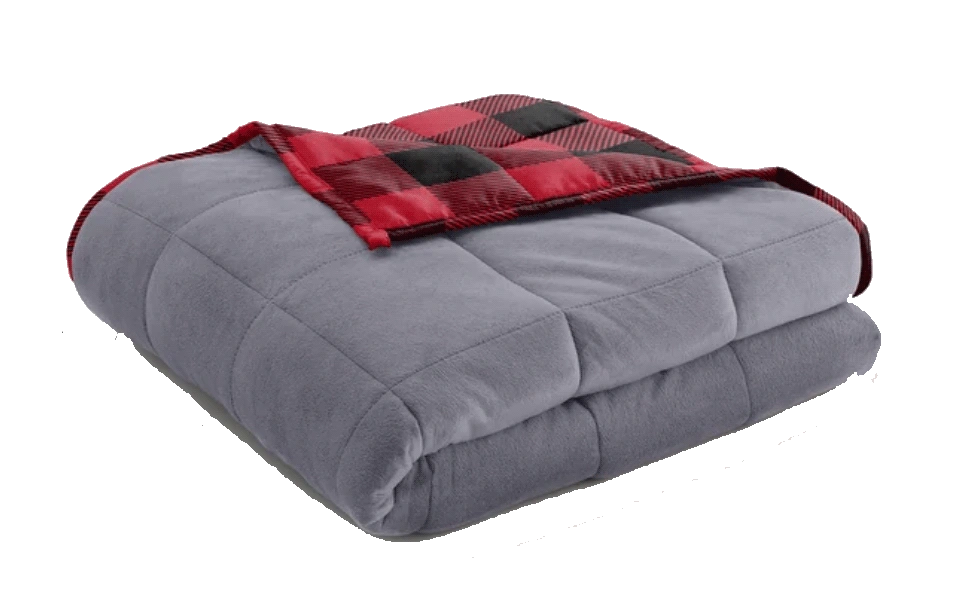 Weighted Blanket | Bed Bath & Beyond | by Ella Jayne | 7 colors, 3 weights
When you combine all of the stresses of the college experience, it's no surprise your loved one may be struggling with insomnia or anxiety. With a weighted blanket available with 3 differing amounts of pressure, you can give the gifts of both warmth and calm this holiday season.
Spread Cheer Not Beer With Christmas Gifts for College Guys
Everyone loves getting gifts – and even though it's not alcohol, money, or food, there's 'snow' chance your college guy doesn't love his Christmas gift. Whether you choose to help him stay warm with a sweatshirt, add a holiday decoration to his dorm, upgrade his in-dorm cinema, or make taking notes easier, there's a unique option for everyone on our list.
This holiday season, surprise him with a reward for all his hard work – or fraternity accolades. Just hope that Santa grades on a bell curve as well, otherwise he might not make the Dean's list or the nice list this year.