The 33 Best Funny T-Shirts for Women for 2023
From jokes and gags to quirky clothing and comedies, everyone loves a good laugh. Plus, laughing has been proven to help one live longer. So why not spread some joy with a funny t-shirt for women that expresses yourself and makes an impression on everyone you meet? Whether you're a mom, single and looking to mingle, or even a teacher, there's a shirt that will show others how you feel so they can commiserate with you or share in your humor. Do you hate that you even have to be in public? Or are you tired of dealing with silly questions at work or school? No matter what you're trying to express, you'll find something on our curated list.
The 33 Best Funny Shirts For Women
Looking to create some smiles everywhere you go? Here are some of our favorite picks for funny shirts for the women in your life, and for almost any occasion.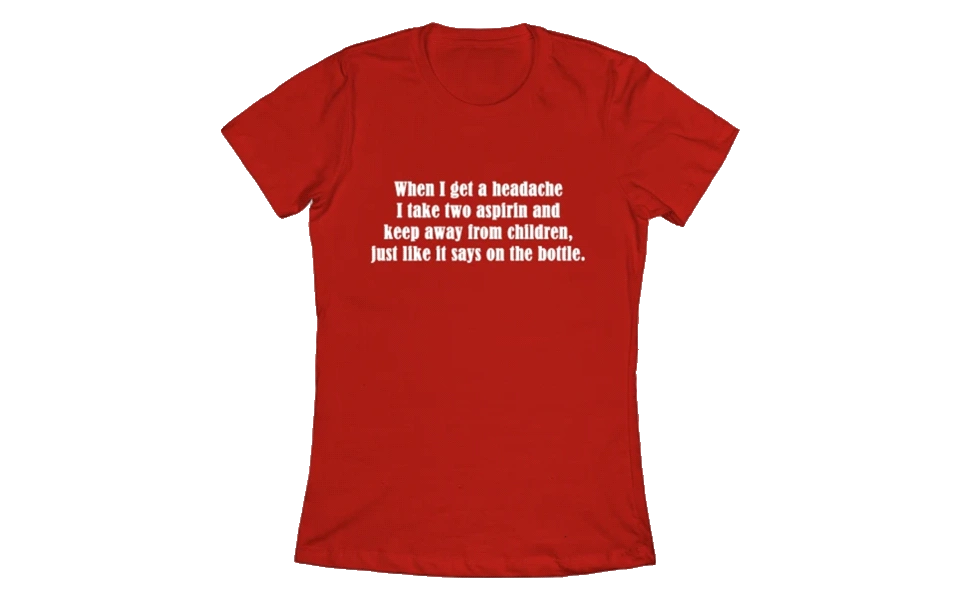 T-Shirt | TeePublic | by tfortwo | 11 colors
Every mom knows kids can be a headache – literally. Sometimes you just need a break, and maybe an aspirin or two. Like this tee states, the bottle does say to keep away from children, so we won't judge if you lock yourself away for a bit.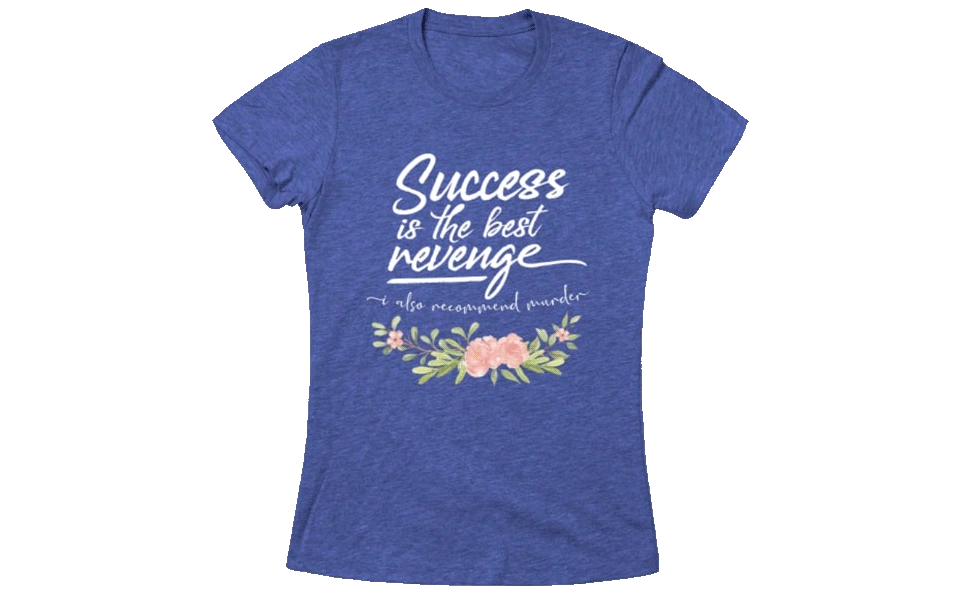 T-Shirt | TeePublic | by tommartinart | 16 colors
Revenge can be served in many ways, but the most pleasing of them all is succeeding when nobody supports you and proving them wrong. Legally, we can't recommend or condone murder as one of the best forms of revenge…but this tee can.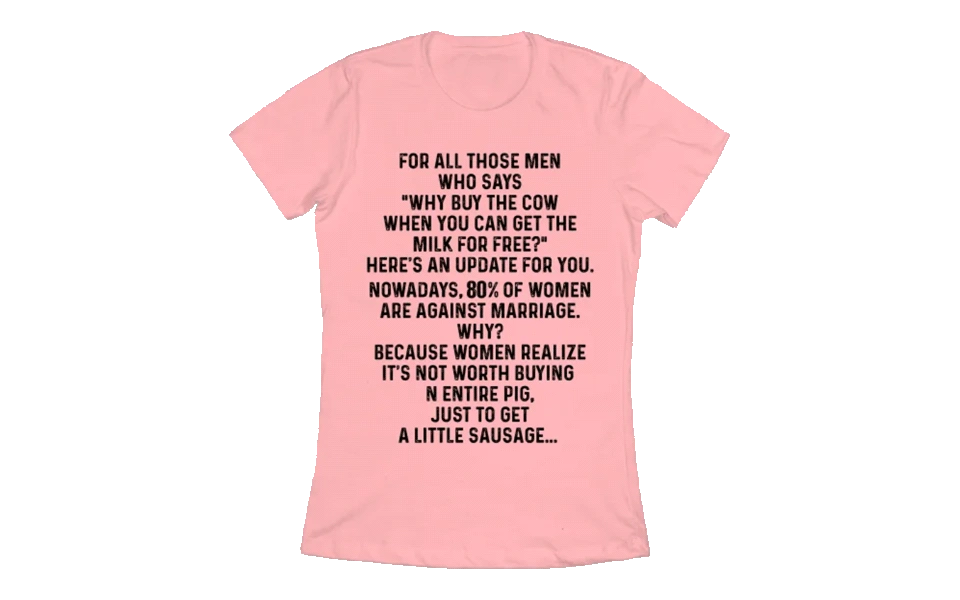 T-Shirt | TeePublic | by Murder By Text | 7 colors
In the old-fashioned question, "Why buy the cow when you can get the milk for free?" women are reduced to the pleasures they can provide men. This tee turns the table on men (referred to as pigs) – and their, um, sausages.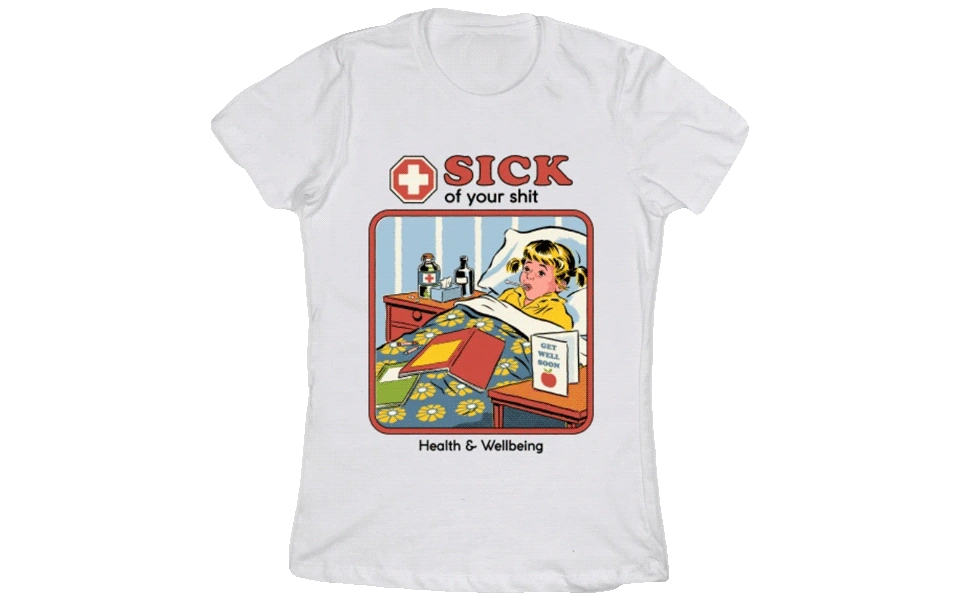 T-Shirt | TeePublic | by StevenRhodes | 5 colors
Have you ever called out sick from work when you really just needed a day away from your coworkers? Are you tired of men constantly continuing to have the audacity to belittle you everywhere you go? Let them all know you're sick of their sh*t with this comical tee.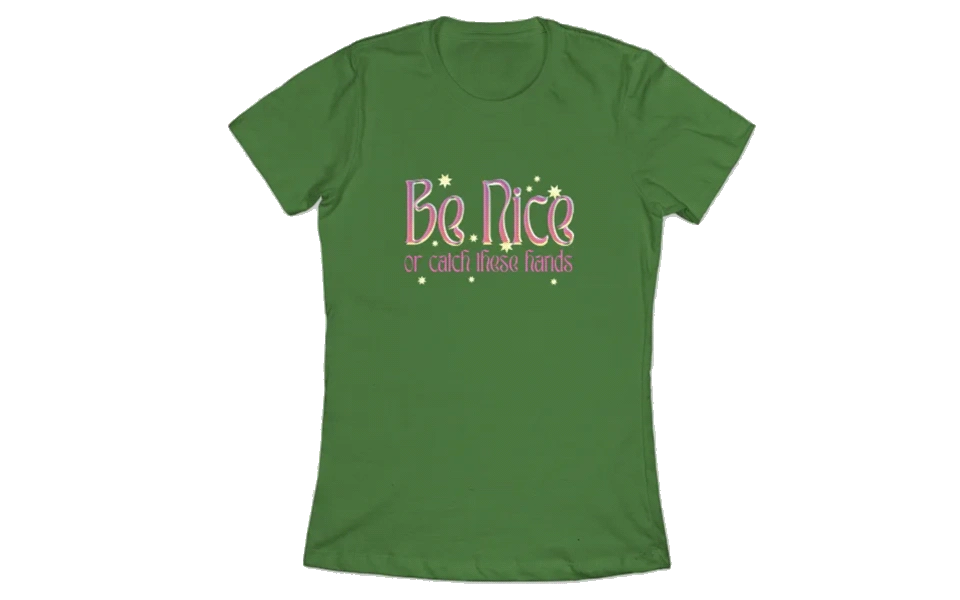 T-Shirt | TeePublic | by KodiakMilly | 16 colors
Violence is never the answer. Okay, maybe sometimes it is. When killing them with kindness doesn't work and you've reached a breaking point, it's okay to be a little threatening via t-shirt. Make sure others know it's on sight if they don't act right.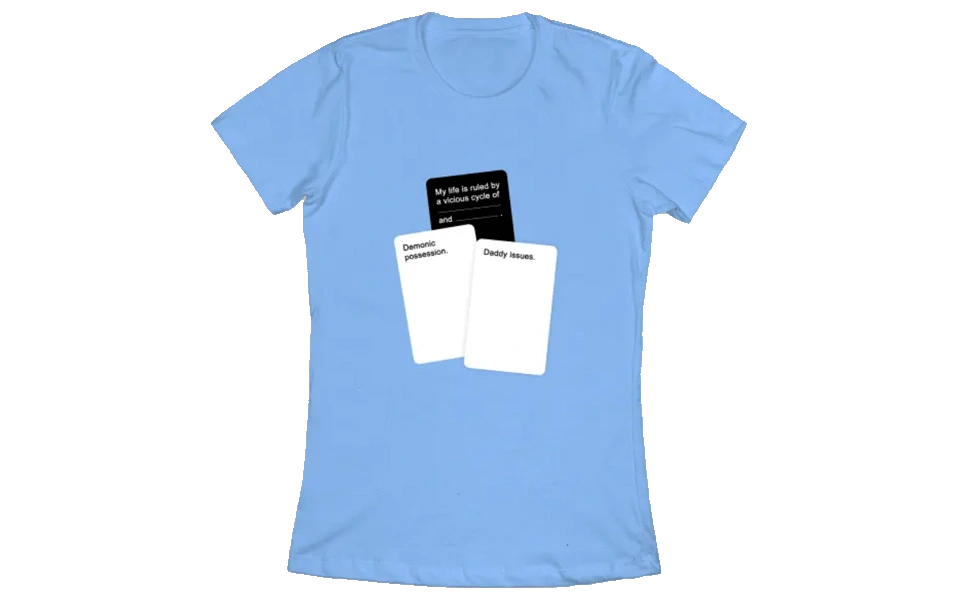 T-Shirt | TeePublic | by honeydesigns | 14 colors
As a woman, you've probably been called crazy at least once in your life. Why not lean into it, and have a little fun while you're at it? With this t-shirt, you can cheekily blame your problems or behaviors on a combination of demonic possession and daddy issues.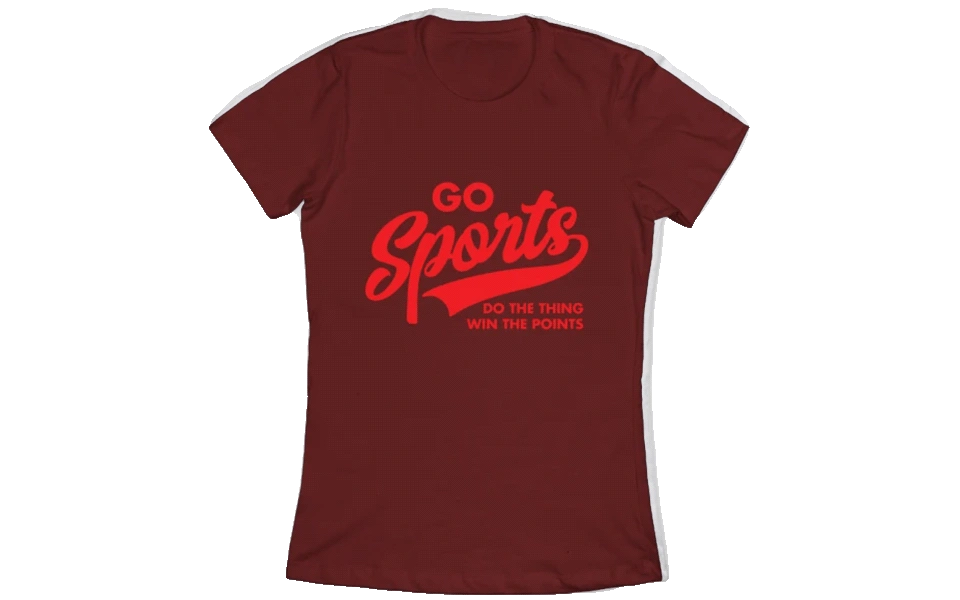 T-Shirt | TeePublic | by DetourShirts | 15 colors
Sports terms can be downright confusing if you didn't grow up as a fanatic of a particular player or team. Who has the time to learn all of that? Not you. Still, you can share your support in a playful way with this 'Do The Thing' tee!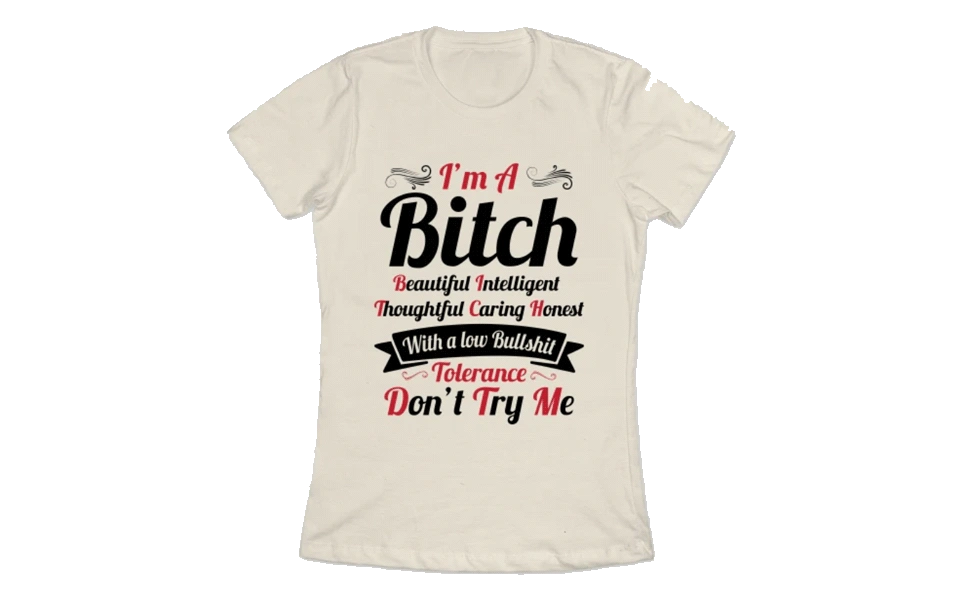 T-Shirt | TeePublic | by Murder By Text | 16 colors
When someone insults you, the best way to throw them off their game is to agree with them. With this t-shirt, you can beat them to it by announcing that, yes, you are a b*tch. But the letters stand for other things that are actually quite complimentary, so thanks!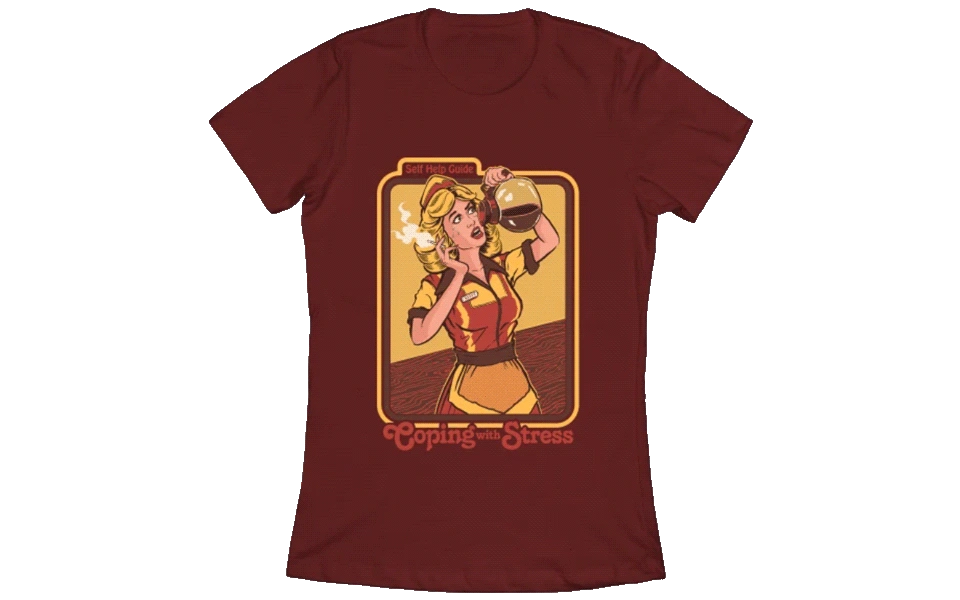 T-Shirt | TeePublic | by StevenRhodes | 14 colors
Everyone copes with stress in different ways. Some people go to the gym to work it out, while others might opt for a spa treatment or a wine night. If you're too busy (or just thrive on chaos), you cope with coffee and cigarettes. Though maybe not at the same time?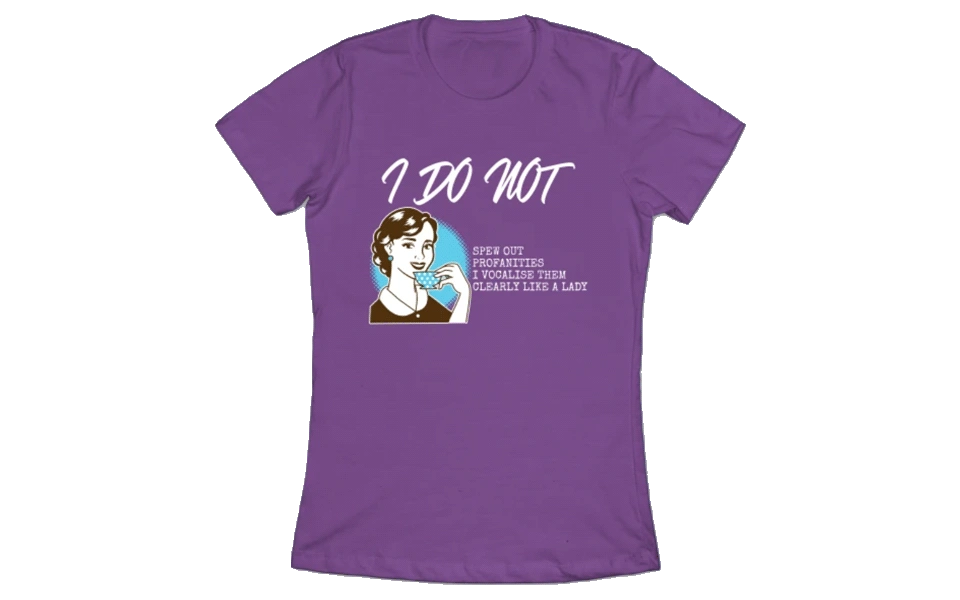 T-Shirt | TeePublic | by Unapologetically me | 10 colors
Have baby boomers or other older folks told you "swearing isn't ladylike" the second they heard you curse? It makes you want to roll your eyes, right? Use this shirt to politely correct your elders, letting them know that you don't spew profanities; you vocalize them clearly (like a lady).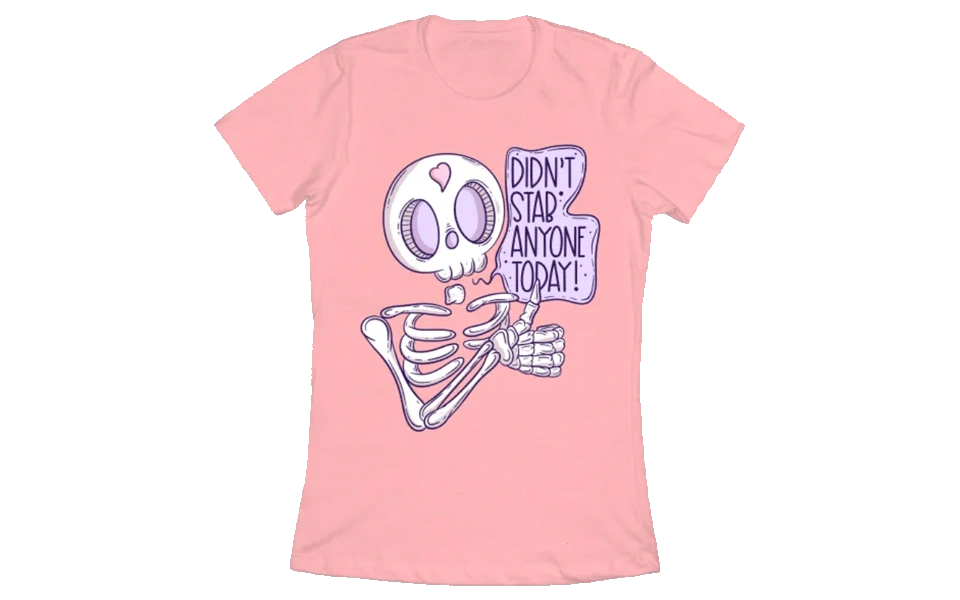 T-Shirt | TeePublic | by Jessadams | 15 colors
Are people grating on your nerves constantly? Do you spend your work day imagining stabbing your coworkers (non-lethally, of course) with pencils every time they ignore or talk over you? If your only accomplishment some days is not actively stabbing someone, we get it – and you should get this tee.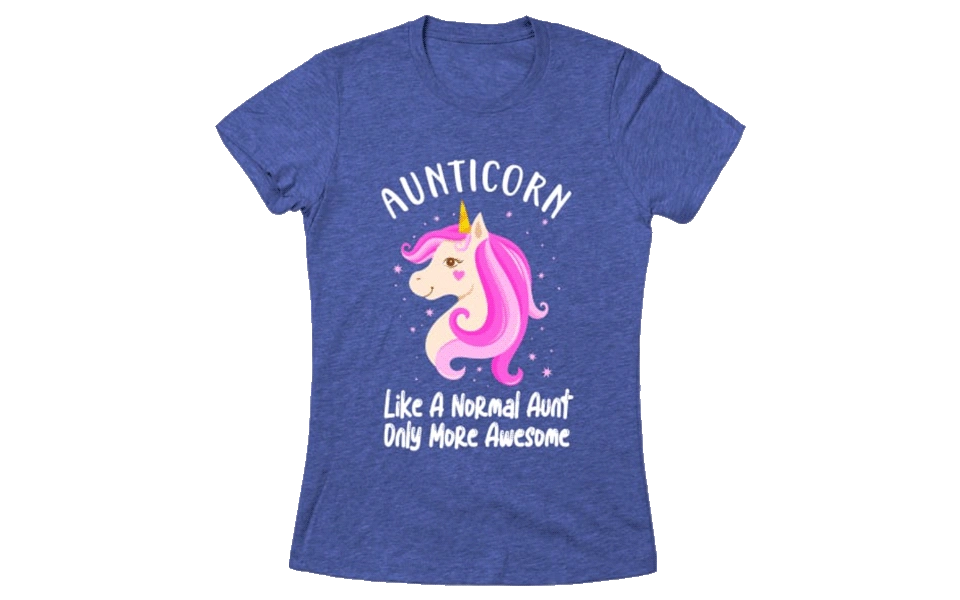 T-Shirt | TeePublic | by Foxxy Merch | 10 colors
Do you have an awesome aunt who deserves to know she's appreciated? Does your child(ren)'s aunt help to make your life easier? Let her know how much she means to you or your offspring with a cute tee, deeming her an "aunticorn," much cooler than any normal aunt.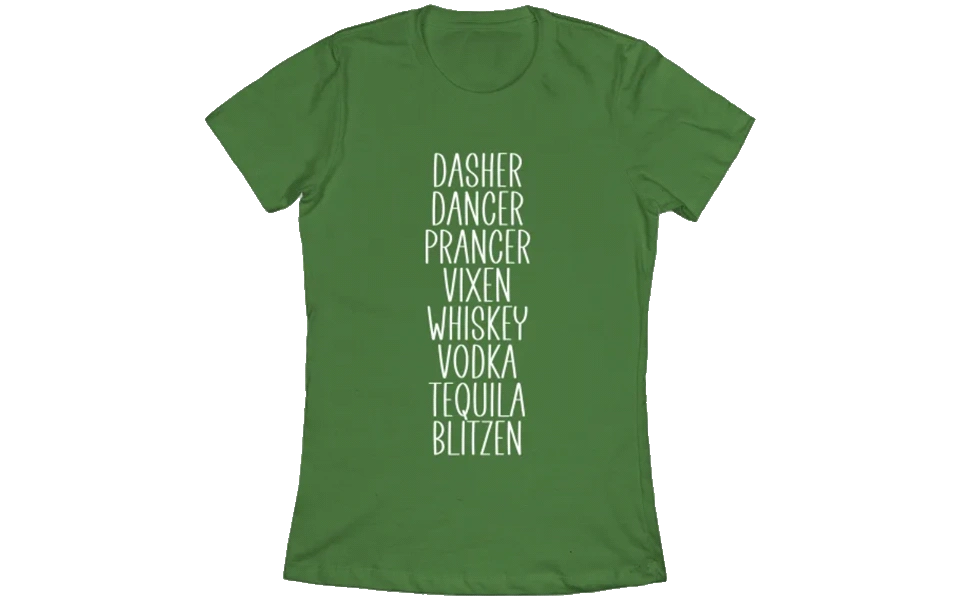 T-Shirt | TeePublic | by SpacemanTees | 12 colors
The holidays are a great excuse to get drunk, especially when avoiding family drama. But when you're blitzed, who remembers reindeer names like Blitzen, let alone Rudolph? Get festive and a little silly with this t-shirt combining your favorite liquors with the reindeer you might know.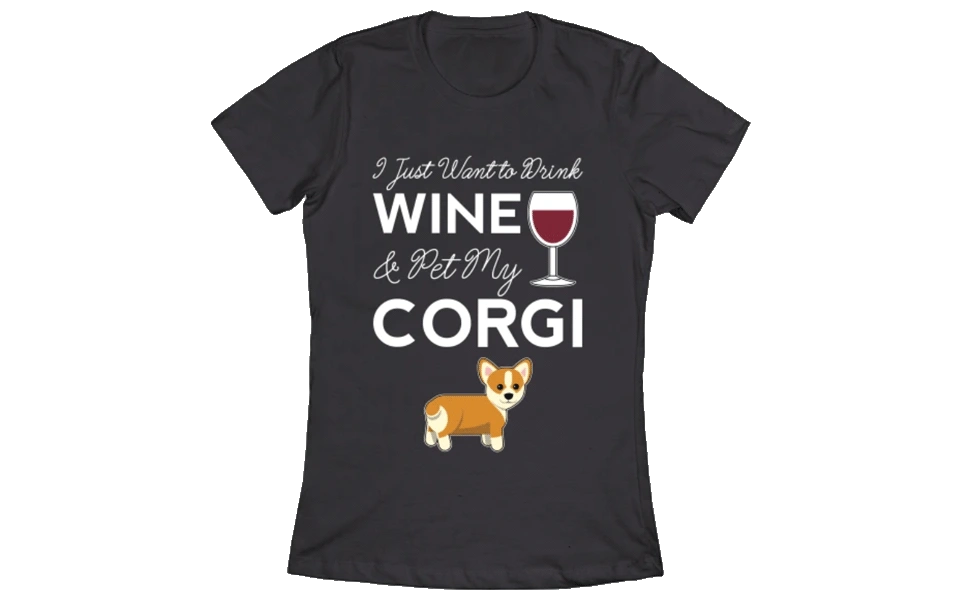 T-Shirt | TeePublic | by Shirtsurf | 16 colors
While a night out with the girls sounds fun, sometimes you just want to drink at home. When you'd prefer to drink wine on the couch with your corgi by your side, this is the perfect tee to express your feelings as you're dragged out to the bar yet again.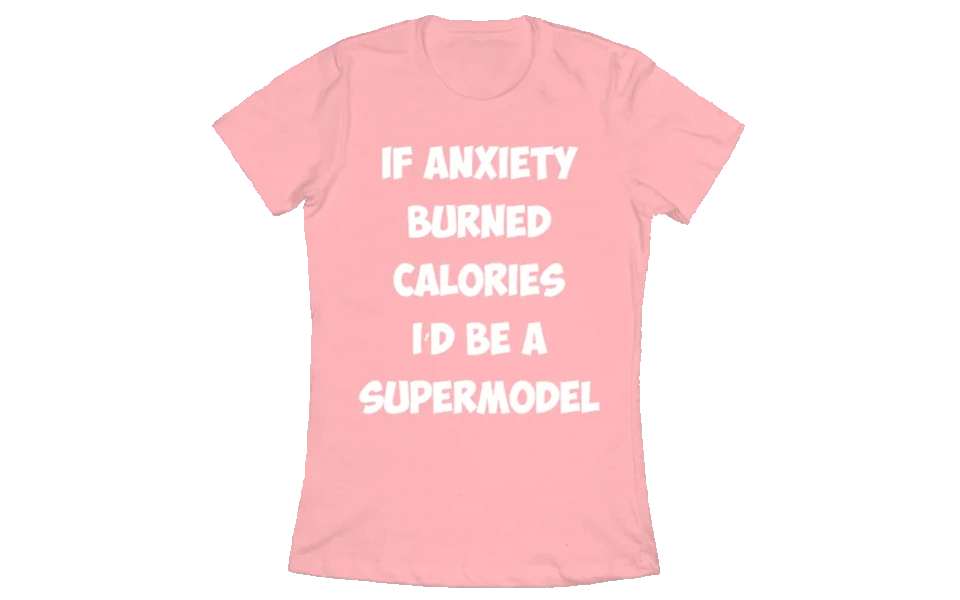 T-Shirt | TeePublic | by Murder By Text | 16 colors
Anxiety is mentally draining and can completely change the trajectory of your entire day. If it controls your every waking moment each day, you've probably wished once or twice that you could burn calories from your anxiety. Now, you can share your thoughts via this sarcastic tee!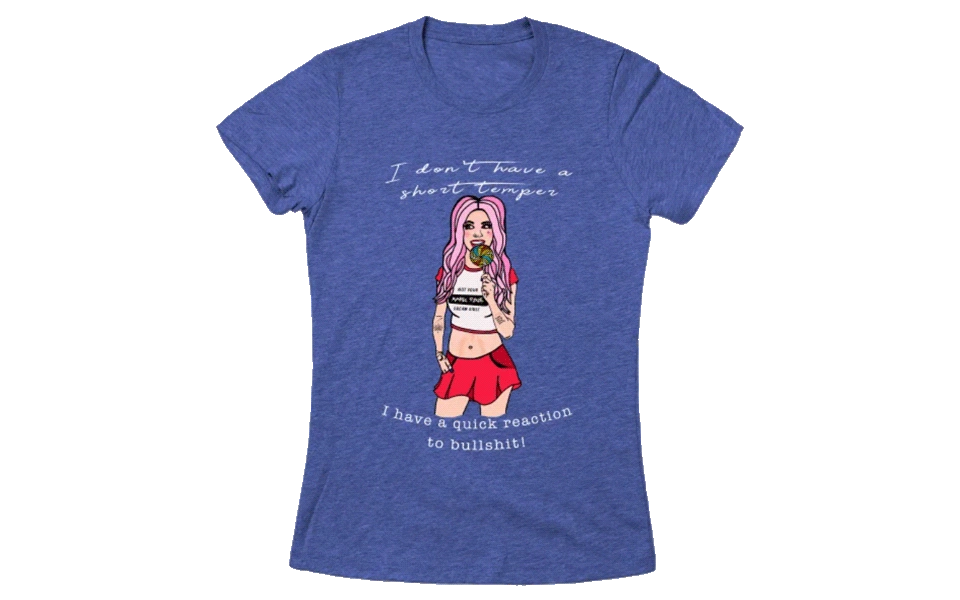 T-Shirt | TeePublic | by ByDianeMaclaine | 14 colors
Are you considered the "short fuse" of your friend group? The first one to get into fights (when it's justified)? Maybe it's not a temper issue, but that you've been hardened by life and don't take BS from anyone. If so, this cheeky tee is you to, well, a tee.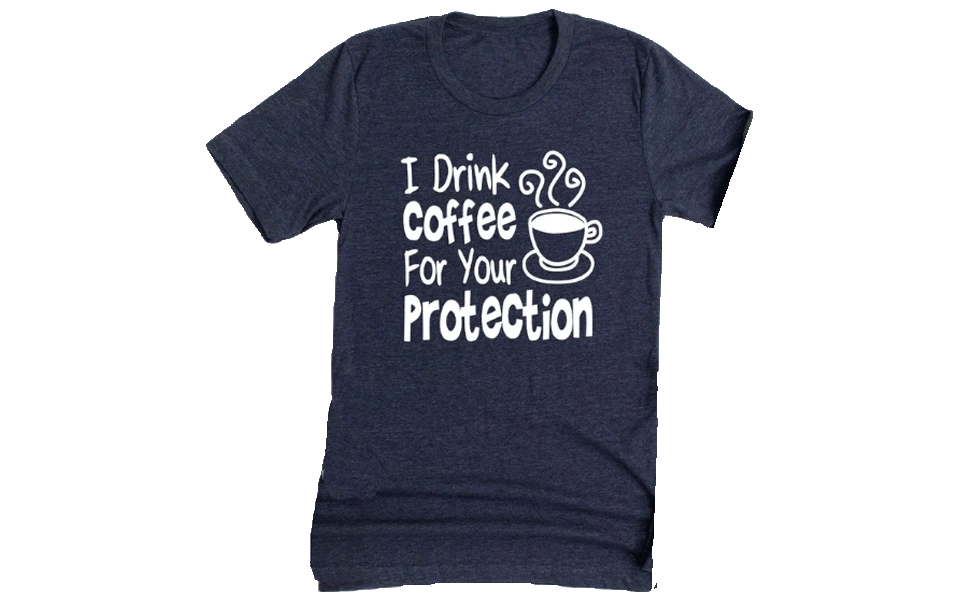 T-Shirt | Etsy | by getcustomteez | 13 colors | Available in multiple styles
You're a different person before you've had coffee, and that's okay. Maybe it gives you the patience to deal with people, or maybe you just need a little extra time to ungrump from waking up. Get up, pour yourself some coffee, and let others know they're safe with this t-shirt.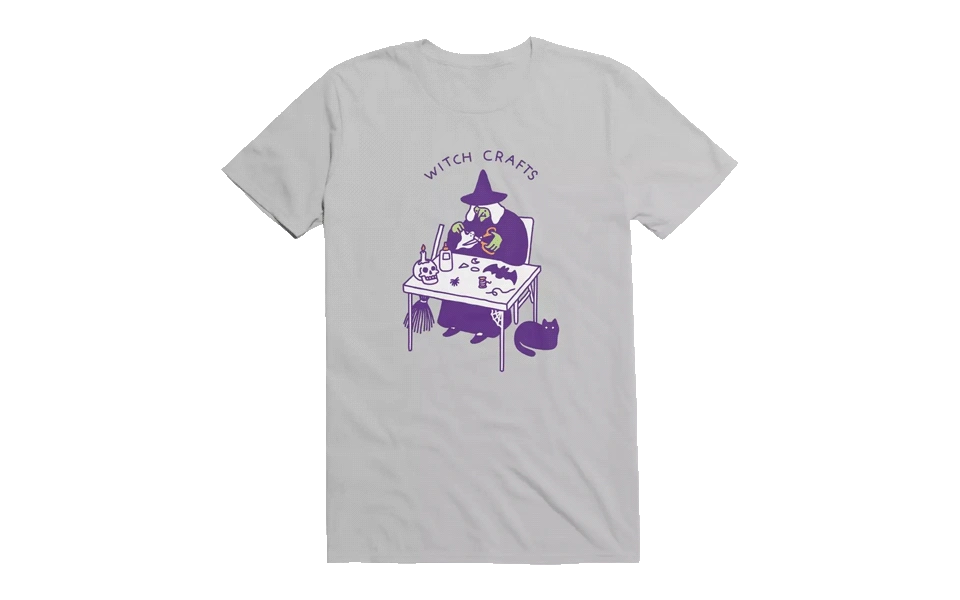 T-Shirt | HotTopic
If your interests include tarot, witchcraft, the occult – and occasionally arts and crafts, this is the tee for you. The cheeky design plays on the term "witchcraft," depicting a stereotypical witch crafting her own spooky decor with a cat by her side and a skull-mounted candle lighting her scissors' path.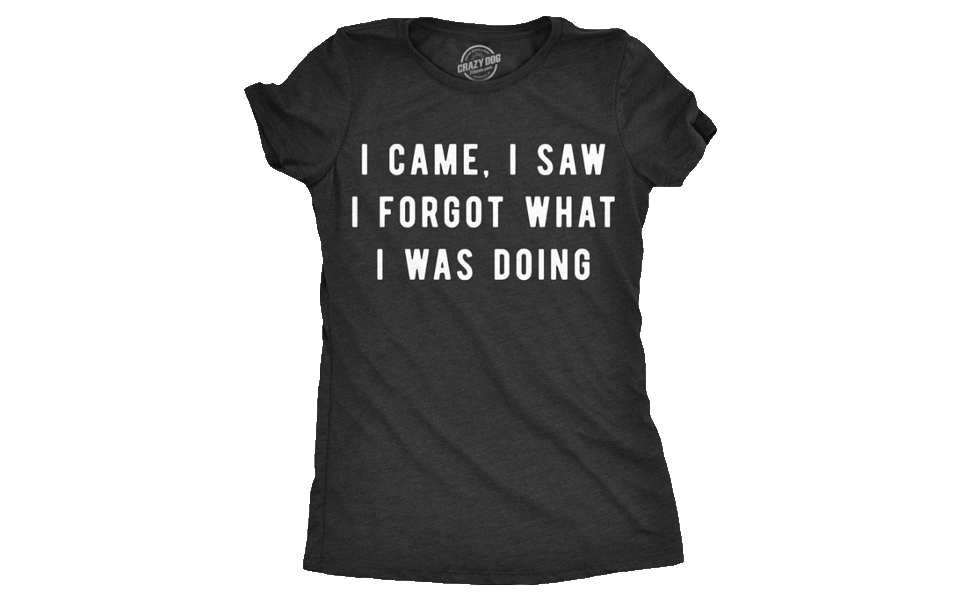 T-Shirt | Crazy Dog T-Shirts
Have you ever walked into a room and immediately forgot why you were there? Does ADHD or a mental illness make you just a bit more forgetful than you'd like to be? Are you just forgetful in general? Poke fun at your own memory struggles with this humorous tee.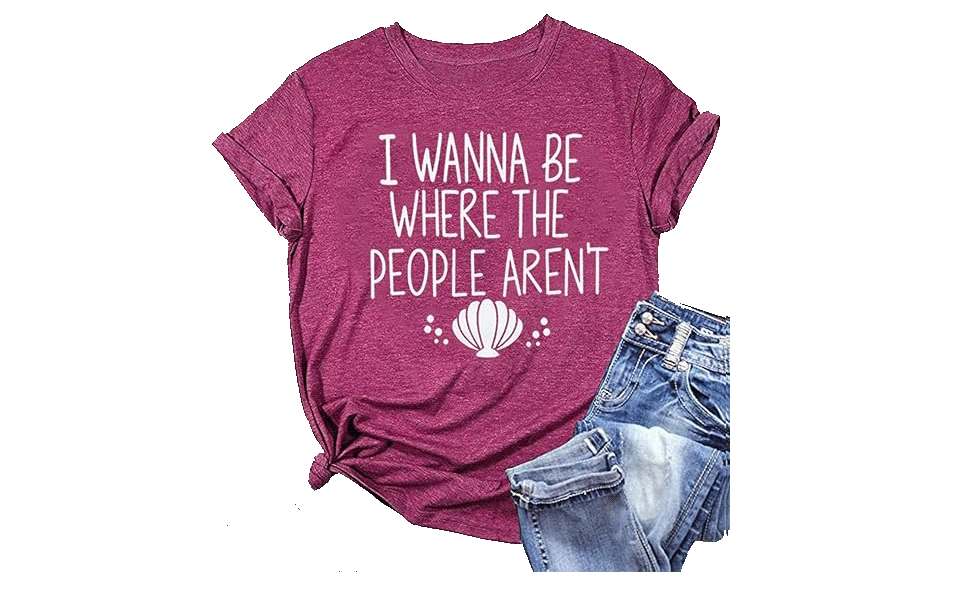 T-Shirt | Amazon | by SUTEFAYECO | 8 colors
Whether you're a social butterfly or more of a lone wolf, you know that socializing can be exhausting sometimes – and for some, it can even induce anxiety. This punny tee is a great choice for Disney fans who'd rather stay home than venture through a crowded theme park.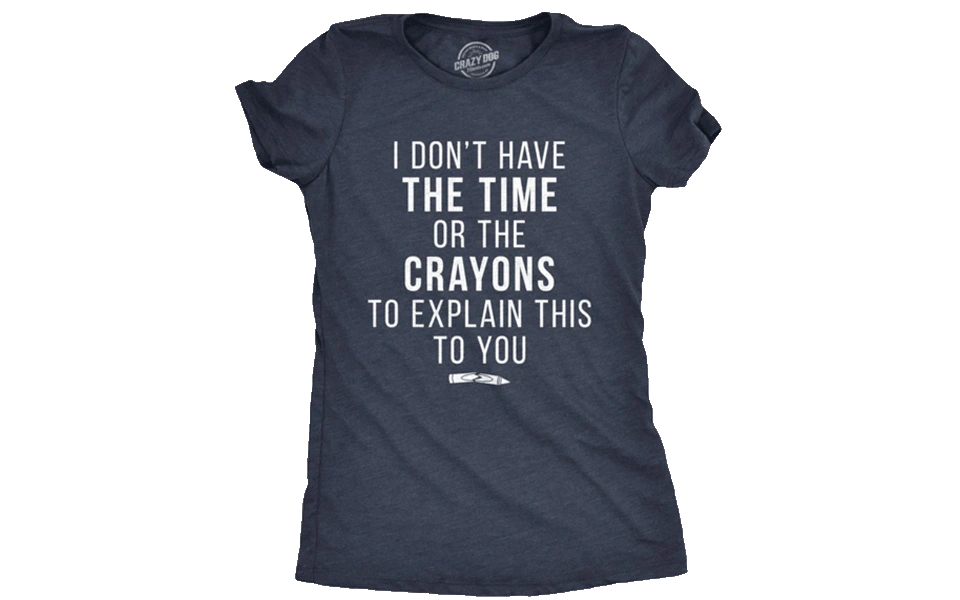 T-Shirt | Crazy Dog T-Shirts | 2 colors
Are you ever just astounded by other people's stupidity? Have you questioned, more than once, how someone graduated from kindergarten into every grade after that? When you're feeling a little snarky and your patience is drawn thin, share your thoughts on their intelligence with this message across your chest.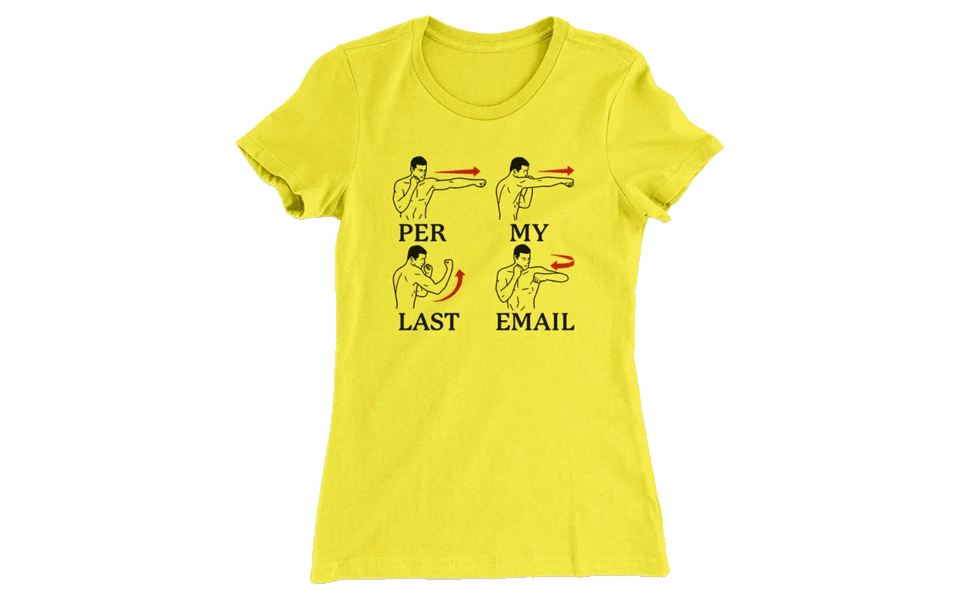 T-Shirt | Famous IRL | 7 colors
While questioning your coworkers' reading comprehension is considered unprofessional, you can always hit them with a "per my last email." If you've ever had to send those words, you're probably beyond tired of having to repeat yourself. Express those fighting words with this not-at-all passive-aggressive tee.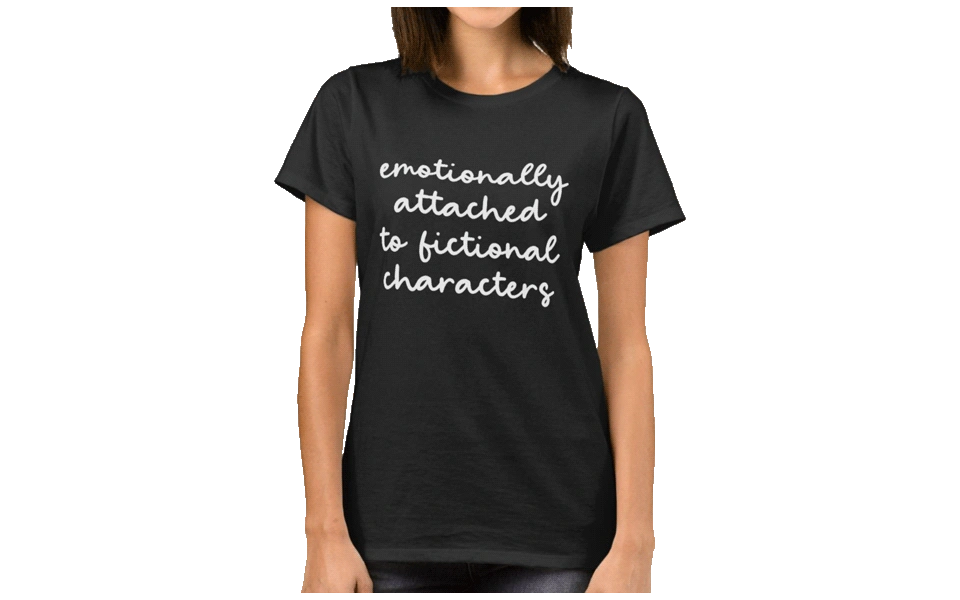 T-Shirt | Zazzle | by Leaf and Lake | 9 colors
Everyone has a favorite movie, TV show, or book character. Maybe you found yourself immersed in a fantasy series, enchanted by one of the main characters. If their pain made you cry and their happiness made you squeal and kick your feet, this shirt is the one for you.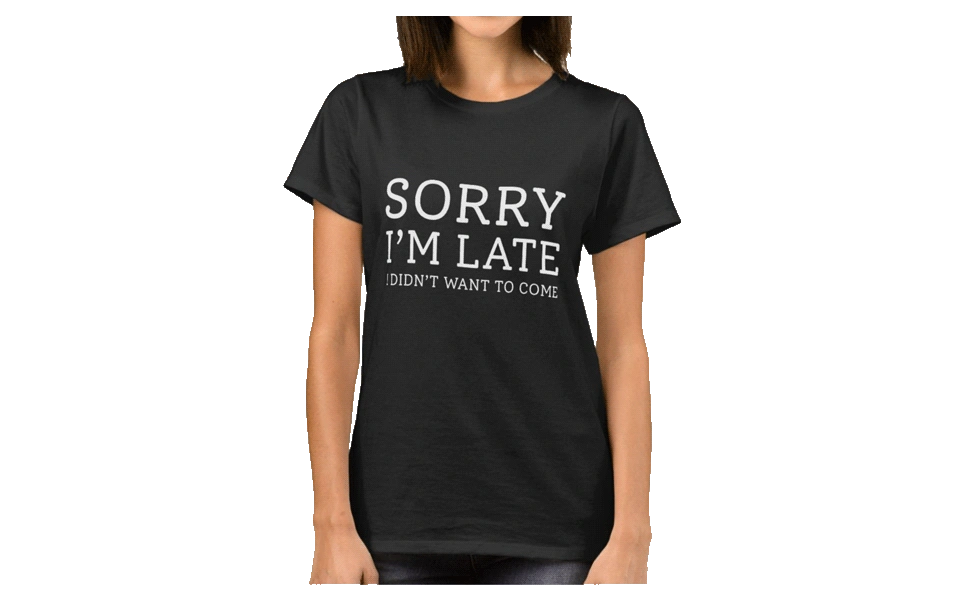 T-Shirt | Zazzle | by CherrificDesigns | 9 colors
Making plans and actually following through are two different beasts. While you may agree to attend a weekend event on Tuesday, by the time Friday rolls around, you may not be feeling it anymore. Unfortunately, you promised you'd go, but you can express yourself with this brutally honest tee.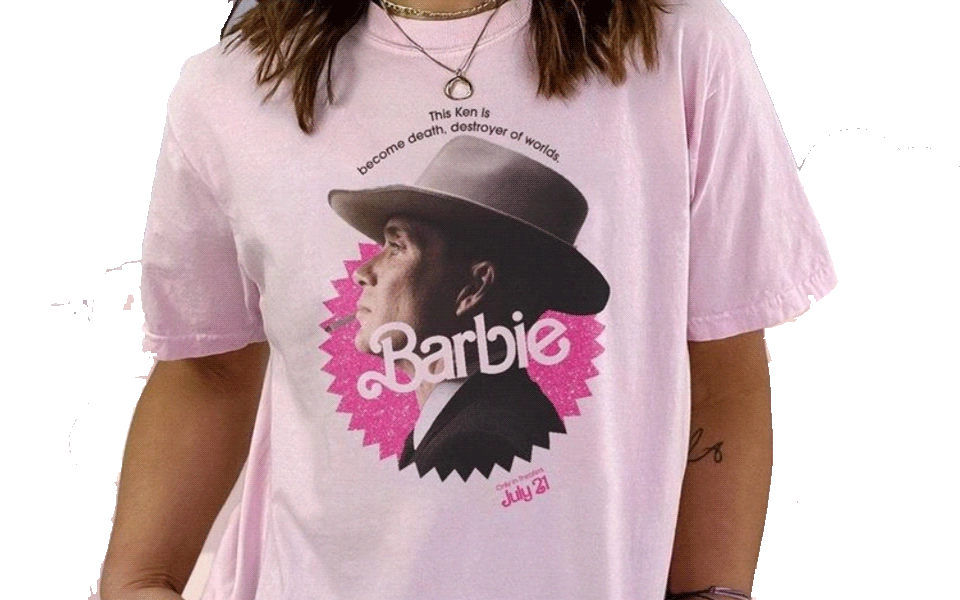 T-Shirt | AnniversaryTrending | 31 colors | S-6XL
The same-day release of both the Barbie and Oppenheimer movies created a cultural phenomenon dubbed Barbenheimer. What better way to celebrate their stark contrast than combining them in a funny tee featuring Oppenheimer's side profile in the iconic Barbie movie poster style?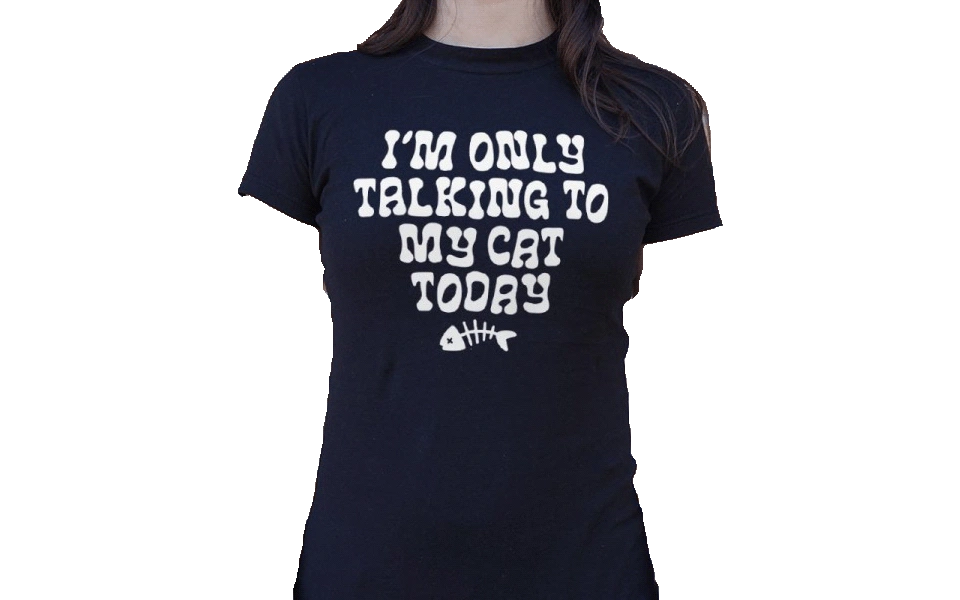 T-Shirt | 6 Dollar Shirts | 7 colors
Sometimes, it's an "ugh, people" kind of day, where you'd rather stay at home with your cat than go out and socialize. When you just don't have the energy for human interaction, we understand that talking to your cat is easier – especially since they won't judge and can't talk back.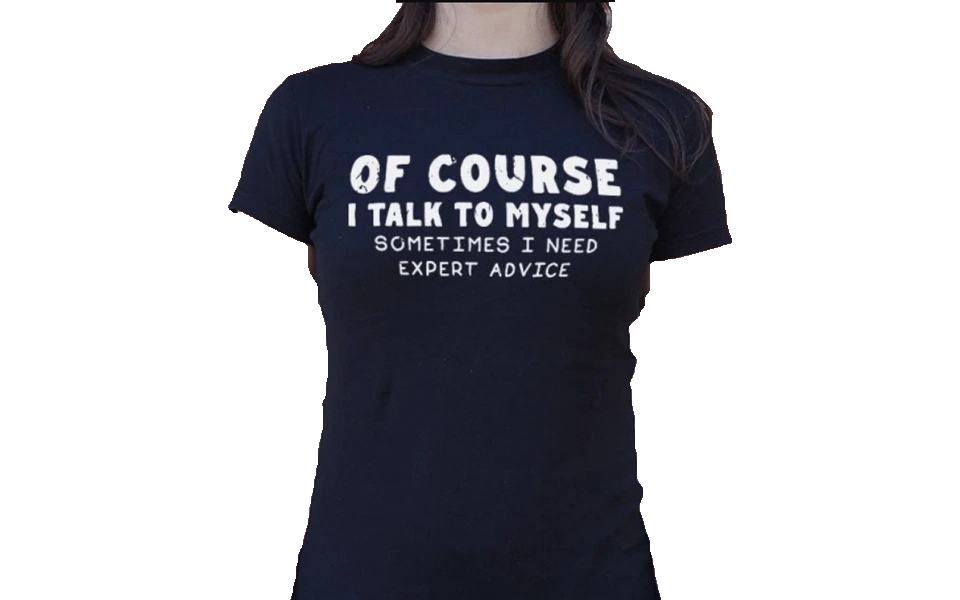 T-Shirt | 6 Dollar Shirts | 3 colors
While others think they know what's best for you, who really knows you better than yourself? Nobody, exactly. So when you need expert advice, you're the only one who already has all of the knowledge of the situation. Why would you talk to anyone else when you've got yourself?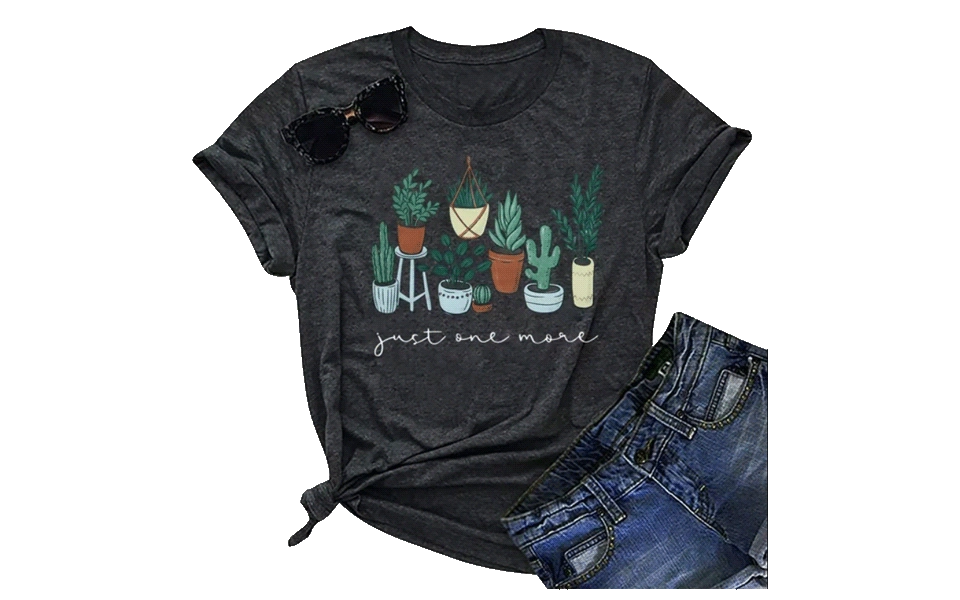 T-Shirt | Walmart | by YI XIANG RAN | 3 colors
Be honest – how many plants are currently filling your apartment? If you said less than two, …you're probably lying. It's okay; this is a safe space for plant lovers. We all know "just one more plant" always ends up being more, but can you be blamed when they're so pretty?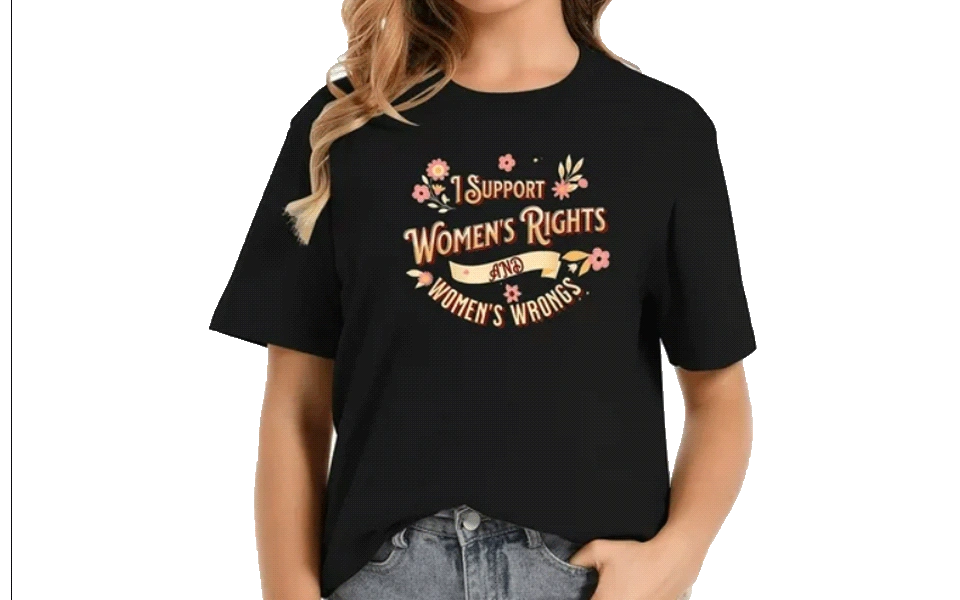 T-Shirt | Walmart | by TIZZ | S-4XL
Feminism, at its core, is all about advocating for women's rights – but what about women's wrongs? Shouldn't women be supported in all that they do, even if it does stray a little bit into a morally gray area? Show your support for women's rights (and wrongs) with this cheeky tee.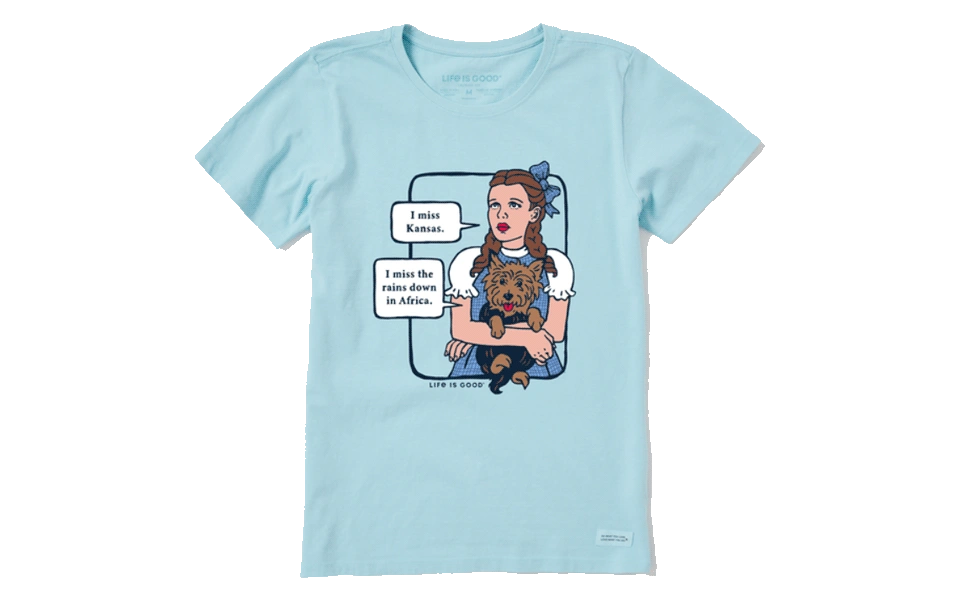 T-Shirt | Life is Good® | 4 colors
This cheeky Wizard of Oz tee plays around with your musical knowledge. Remember Toto, the band behind the iconic hit song "Africa"? What about Dorothy's dog, also named Toto? While Dorothy reminisces on Kansas, her dog reminisces on the rains down in Africa, supposedly blessed by the band.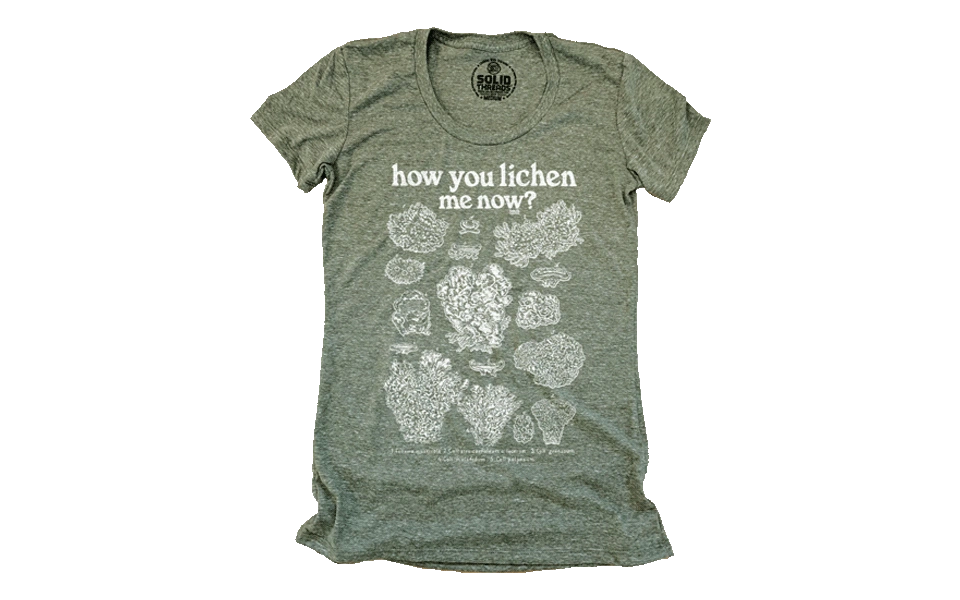 T-Shirt | Solid Threads
Science nerds and mushroom lovers, this one's for you. You can educate your friends, family, and coworkers on some of your favorite fungi with this tee that classifies five different fungi – with pictures! There's even a "how you lichen me now?" pun! Likin', lichen, get it? You got it.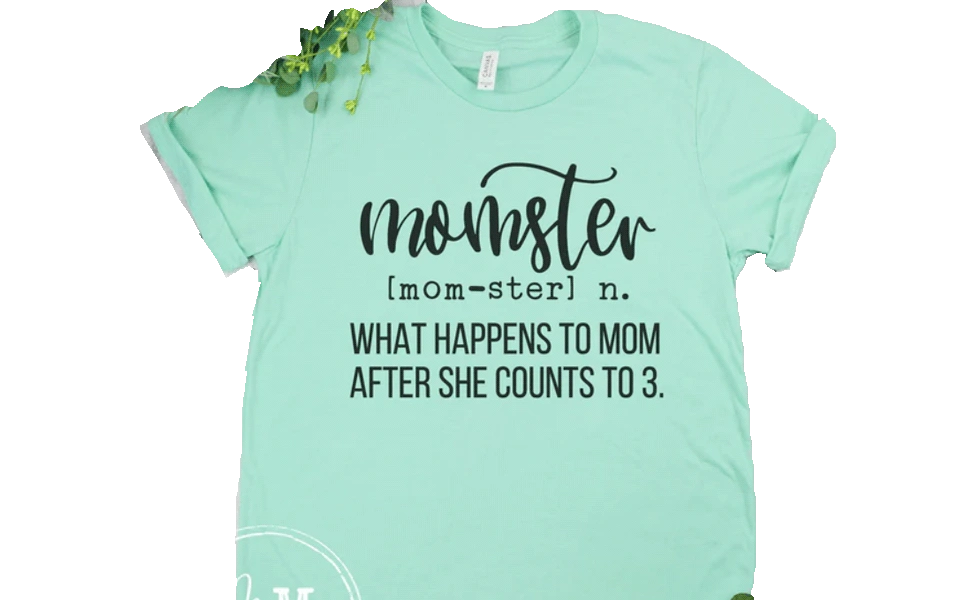 T-Shirt | Mint + Modern | 7 colors
A mother's patience is immeasurable — until she starts counting to three. You don't want to see what happens to moms when they reach three, and you still haven't corrected your behavior. That's when the inner "momster" comes out, and only God can help you at that point.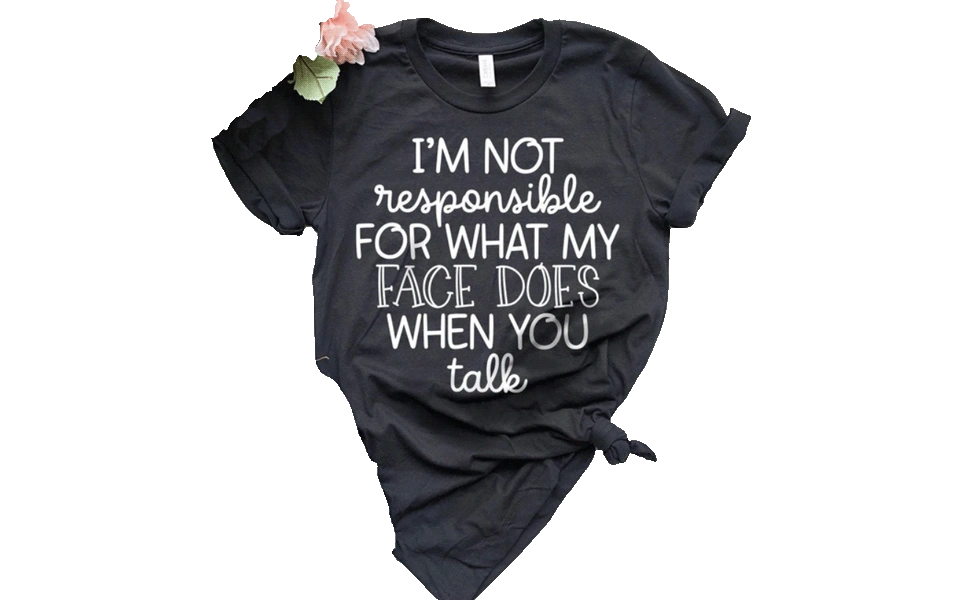 T-Shirt | Fast Delivery Tees
Sometimes, it's hard to keep your emotions toned down in conversation. If you have an expressive face, it's not your fault that you can't hide your boredom, shock, or even annoyance when others talk. You're not responsible, and this t-shirt lets them know that. Are you sorry, though? Probably not.
Live, Laugh, and Love With The Perfect Funny T-Shirt for Women
T-shirts are a great way to express yourself. They're the perfect way to make a joke and see some smiles at any time, anywhere. Whether you're at work, at school, or out in public, a funny t-shirt is sure to get a few chuckles or start a conversation. You can choose from self-deprecating humor, showing your disdain for some aspect of society, making a pun, spreading a meme, or warning people to leave you alone – all without a word. Add a little bit of personality to your wardrobe, check out our selection of funny shirts for women that speaks to you and watch people's faces light up when they see it.