Get Out There: How to Self-Promote for Sales
Hey, Champ!
Only 52 days until Black Friday! So, let's talk about how to use the time before big sales to your advantage, specifically as it relates to self-promotion.
Self-promotion can feel icky sometimes, right? But the truth of the matter is, it's crucial if you want your store to succeed: The more people know about your store, the more likely it is that they'll be interested in checking it out, and that means more potential sales for you!
So let's dig into the following ways to do more external promotion for your shop:
Understand how social platforms are used.
The most effective platforms to use are the visual ones, so Instagram and Tumblr are great options. Facebook can be awesome too. Pro-tip: Also check out Ello and Dribbble, which are both great art social networking tools.
Use hashtags effectively.
Check out accounts you admire and see what hashtags they're using. Lots of popular blogs have hashtag contests and if you post your art using their hashtag, you'll get more visibility. Make sure your accounts are set to Public so you can be re-tweeted/blogged/grammed!
Find your fans!
Our best-selling designers find fans where they live on the web. Find like-minded Facebook groups, blogs, etc. where you can share your work, or better yet, ask if popular ones will share your art with their audience!
Let's get visual! (Post those vids!)
Many platforms, including Facebook, rank videos higher in newsfeeds and search results so this can be a super powerful tool. Work-in-progress (#wip) videos are great and give your audience an inside look at your artistic process. Don't be afraid to post work-in-progress photos too!
Plus...
How to market your art, generally?
If you're interested in other ways to market your art, we've found that The Abundant Artist has some great tips. Check 'em out and let us know how it goes!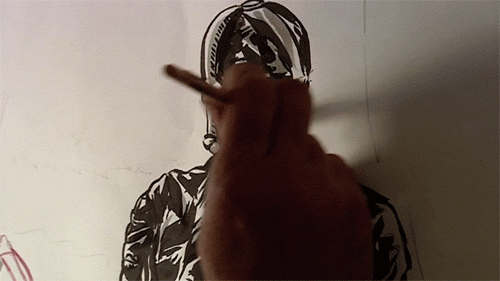 AND: Our site offers a cool opportunity to do self-promotion for your benefit, the referral program. If you refer your friends to our site, we'll pay you $1 for every item they sell, up to $1000 (valid for new sign-ups to the program only!). Find out more here!
I hope that these tips help you now and in the lead-up to Black Friday. Let us know how everything goes!
XO, TeePublic