Google Analytics 101 - Merch Store Edition
Hey! We've finally integrated Google Analytics to the site, and today we're going to talk about how to link it to your account. Google Analytics is one of the best ways to measure and improve your store, so let's get started!
First off, you'll need a Google Analytics account to get started. If you don't, click here to sign up.
If you do, log in to your Google Analytics account and create a new account in the admin panel.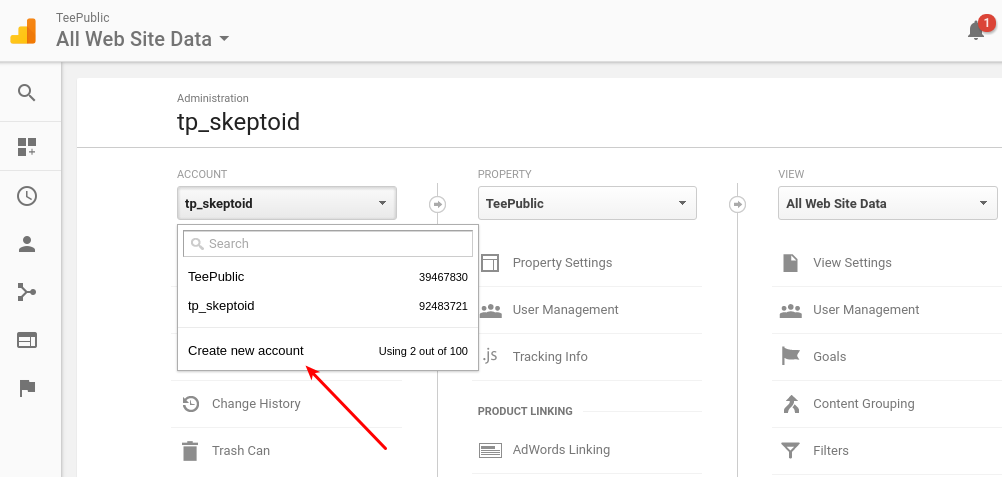 Linking Google Analytics to TeePublic
Select "Website".

Name your account. It can be anything you want such as "My TeePublic Store" or your store name. This is used as a reference to distinguish different google analytics you may have in the future.

Put TeePublic for the "Website Name"

Enter "www.teepublic.com" under "Website URL"
* "Industry Category" is not required and can be left unselected.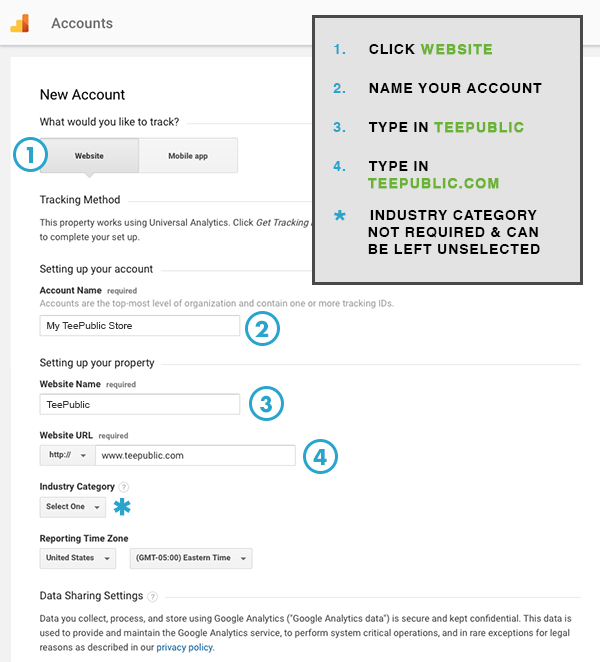 Providing TeePublic with Tracking ID
After clicking on 'Get Tracking ID' and accepting terms of service, you'll be taken to a page that will provide you with your new Tracking ID that looks something like this: "UA-XXXXXXXX-X". Now would be the time to copy it and have it handy for the next steps.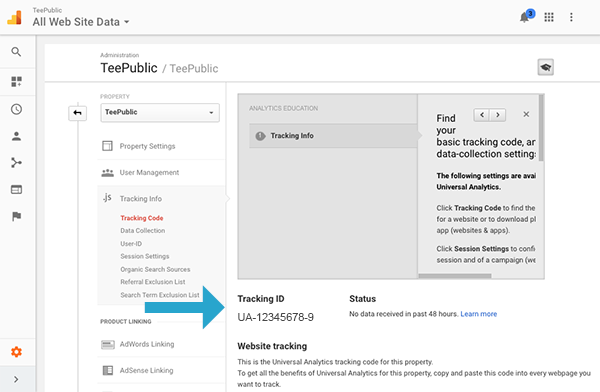 5. Log into your TeePublic account by clicking on "My Account" in the upper left hand menu.

6. Once in your accounts go the Google Analytics tab under MERCH STORE. Note there is also a Google Analytics tab under "My Store" so double check you are entering your information under "Merch Store" otherwise your tracking will not work properly. Once you are on the Google Analytics page enter your Tracking ID in the field and click save. Note that it may take 24 hours for traffic to show up on your new google analytics property and there is usually a delay from what happens on the site to GA.
Enabling Google Analytics Sales Data
In addition to traffic data, you also are able to see sales data by following these additional steps.
7. Click on Admin.
8. Click on View Settings.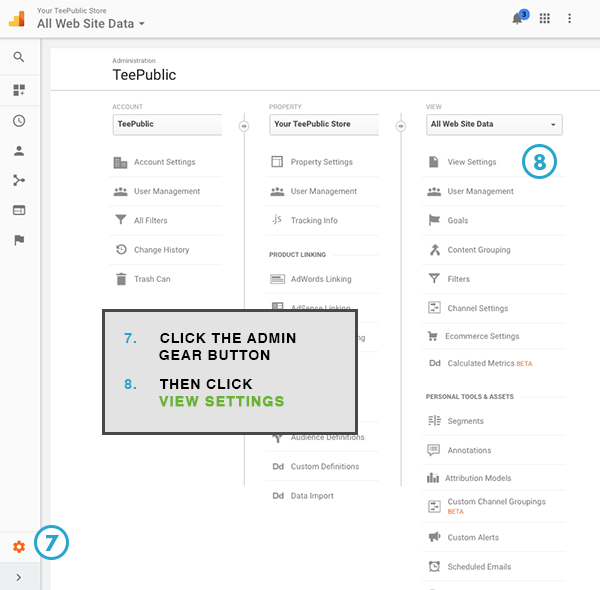 9. Click e-commerce settings.
10. Turn e-commerce status on. All set!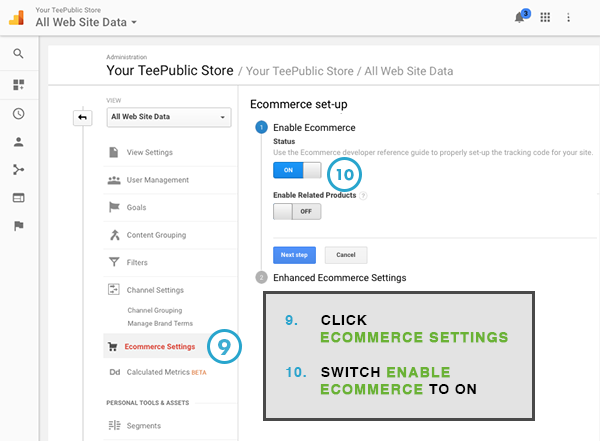 Once you link this, you should be able to see your data in My Account on TeePublic. If you have any questions or need any help, reach out to your community manager, or to affiliate@teepublic.com!