The 21 Best Halloween Gift Ideas for Teachers in 2023
Has your class been more of a trick than a treat for your teacher? If so, you probably owe them one of these Halloween gifts for teachers to make up for it. While Halloween isn't usually about giving gifts, teachers deserve recognition at any time of year. Plus, it's fun to see all the spooky gift options to choose from – and it's something that your teachers can use for years to come. You can find options for their desk, to hang on their walls, or to carry around with them to help get the Halloween spirit flowing in the classroom. If you're lucky, maybe it'll even earn you a movie day. From funny Halloween T-shirts for teachers to mugs to prints, make up for your class's ghoulish behavior and choose "treat" with a teacher's Halloween gift that shows you care.
Our Favorite Halloween Gift Ideas For Teachers 2023
Whether you've been horror-ble and want to make amends or just want to make your teacher smile like a jack o' lantern, we've got the perfect Halloween gifts for teachers for you.
Teaching is not a simple job – and this tee acknowledges that. Teachers' responsibilities often extend far beyond what is listed in their job description – and maintaining the energy for that is not easy. If pumpkin spice coffee fuels your favorite teacher in the spooky season, this tee is perfect!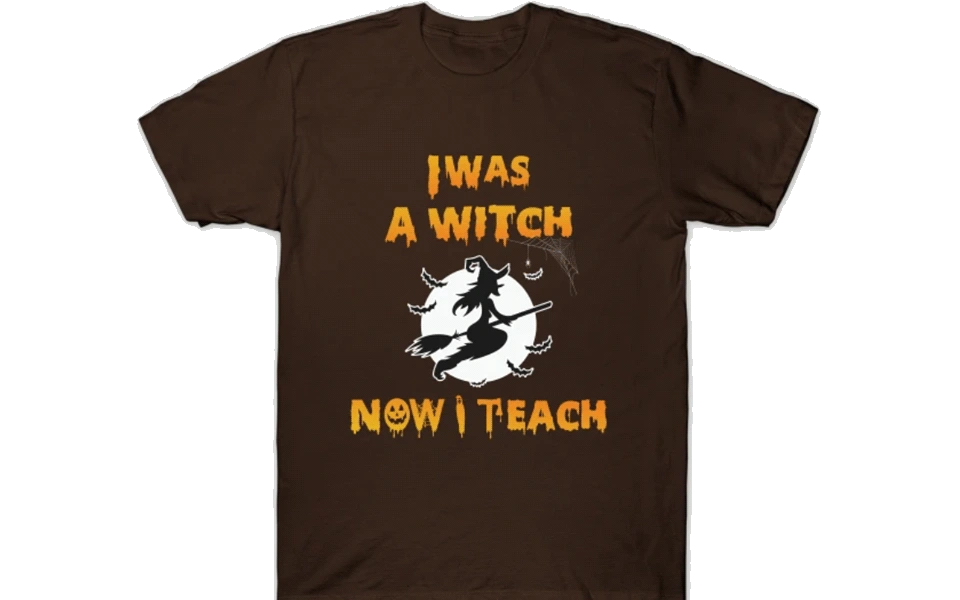 Sometimes it can be hard for a teacher to find the middle ground between being friendly and being authoritative, earning them the reputation of, well, a witch. If they're playful enough to accept it and even lean into their witch status a bit, they'll love this humorous Halloween tee.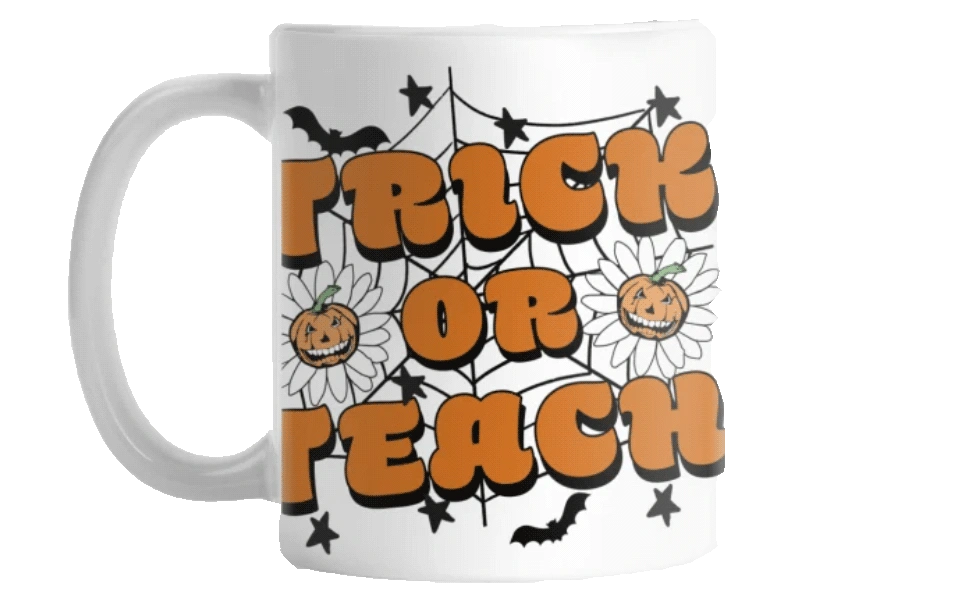 While the most common Halloween phrase is "trick or treat," this mug tweaks it just a little. For teachers who consider teaching to be a treat because of how rewarding it is, this "trick or teach" mug is a great gift – plus it can hold coffee, pencils, or spooky secrets.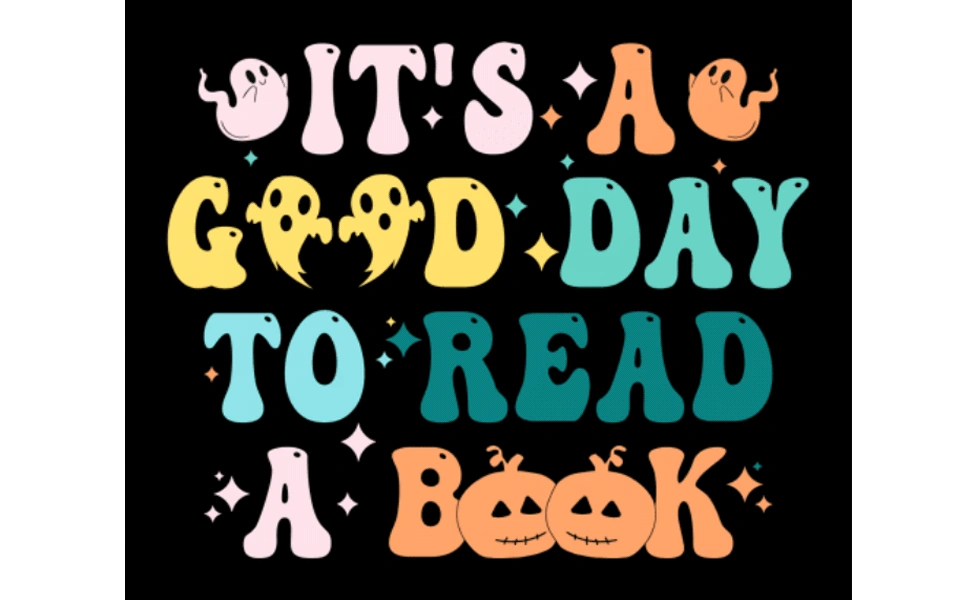 Teachers will tell you that reading is fundamental to succeed in both school and life. This spooky-styled art print can be hung in the classroom to encourage a passion for reading and improve literacy amongst students, making it a perfect gift for any English teacher who also loves Halloween.
If the teacher in your life is lucky enough to have good students, they'll love this tee – and so will the kids in their classes. Perfect for the Halloween season, this playful design proclaims that their students are "spook"tacular and even features bats and ghosts!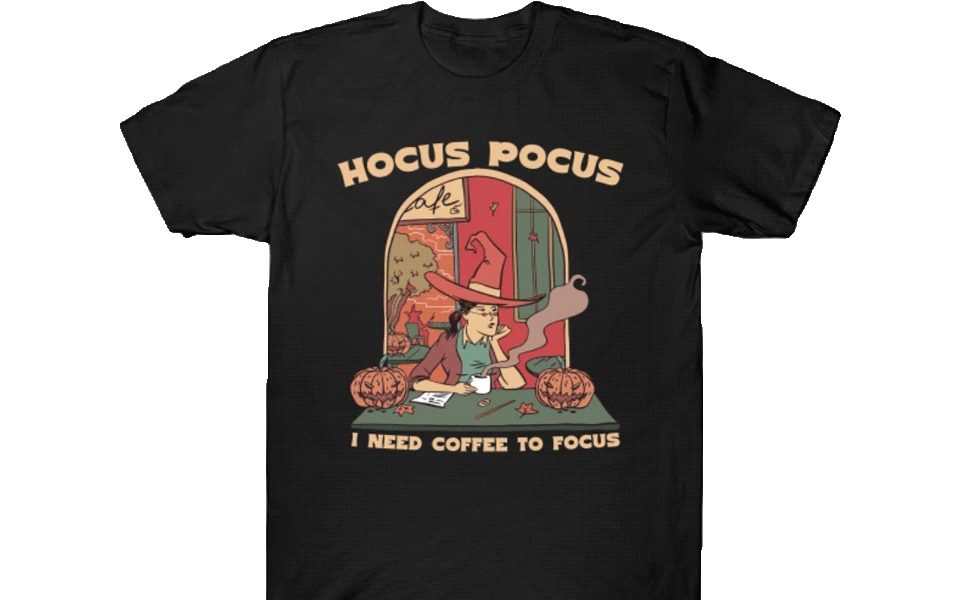 Dealing with students on a daily basis can be draining, but coffee is a saving grace. Tired teachers and students alike may struggle to stay awake throughout the day without some form of caffeine, and what's better to help you focus than coffee when you'd rather be watching spooky movies?
Whether they'll admit it or not, math teachers love puns, especially ones related to their subject. With this sweatshirt, not only do they get the joy of a pumpkin pi(e) pun, but they also get the gift of warmth to keep them comfy throughout the Halloween season.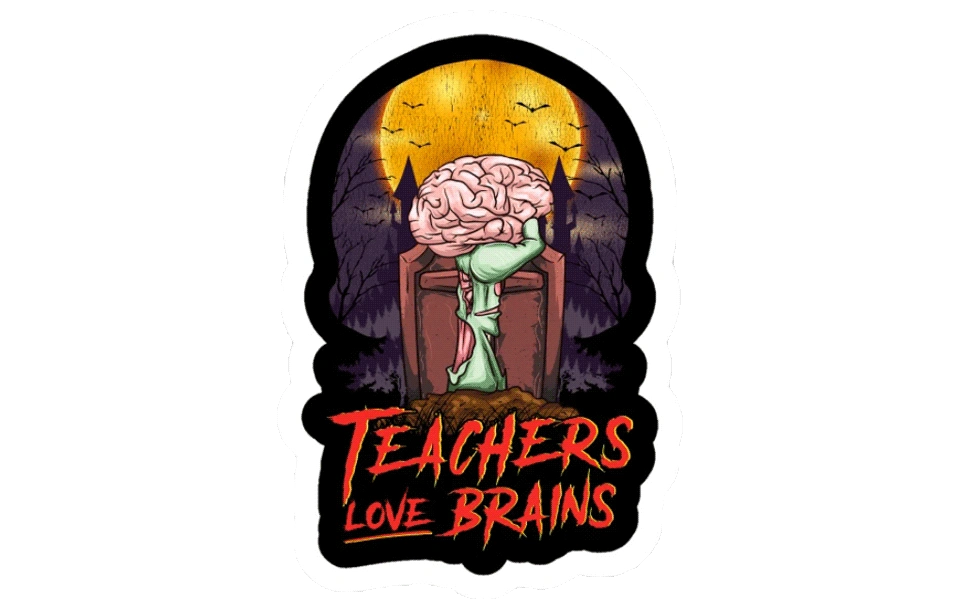 Teachers are responsible for helping students to build your brain's potential through cognitive engagement. Nobody has to know if they're secretly a zombie, harvesting you to eat your brains…although, if they're getting this "Teachers love brains" sticker, they're probably not hiding that secret very well anymore.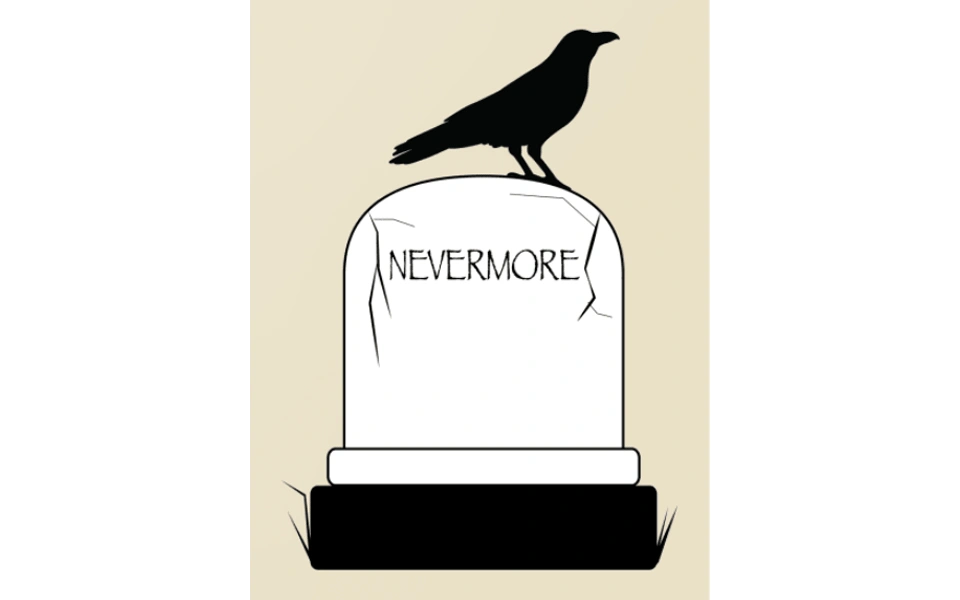 Edgar Allan Poe is often associated with Halloween due to the darker, gothic nature of his works, and "The Raven" is no exception – despite being set in December. The headstone imagery with a raven atop it makes this print a perfect decoration for any English teacher's classroom.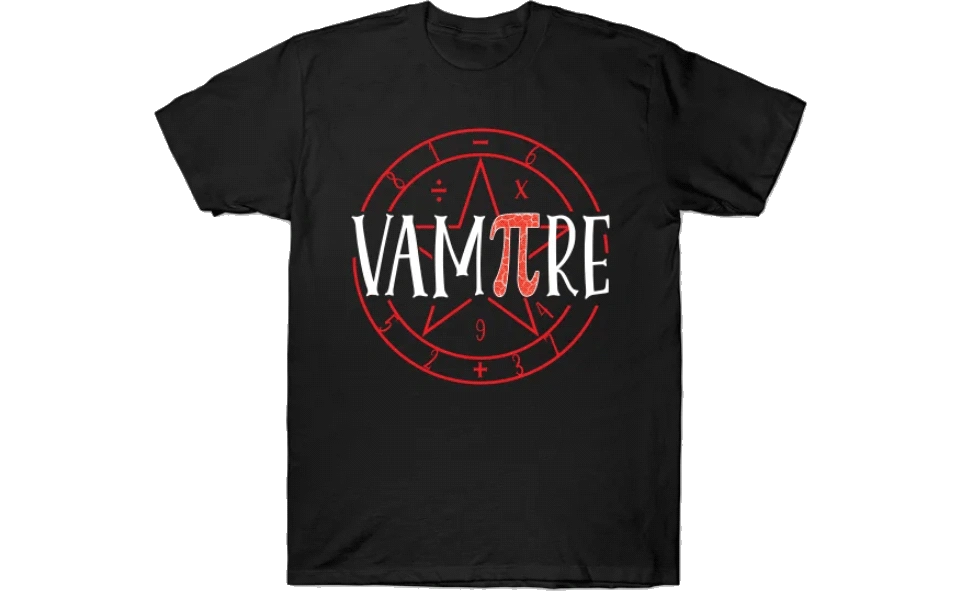 While students may have the freedom to dress up for Halloween, teachers aren't always so lucky and get stuck wearing seasonal shirts instead. Math teachers who want a shirt that stays on topic will love this punny vam(pi)re tee, with a spooky red font and a 𝛑 symbol!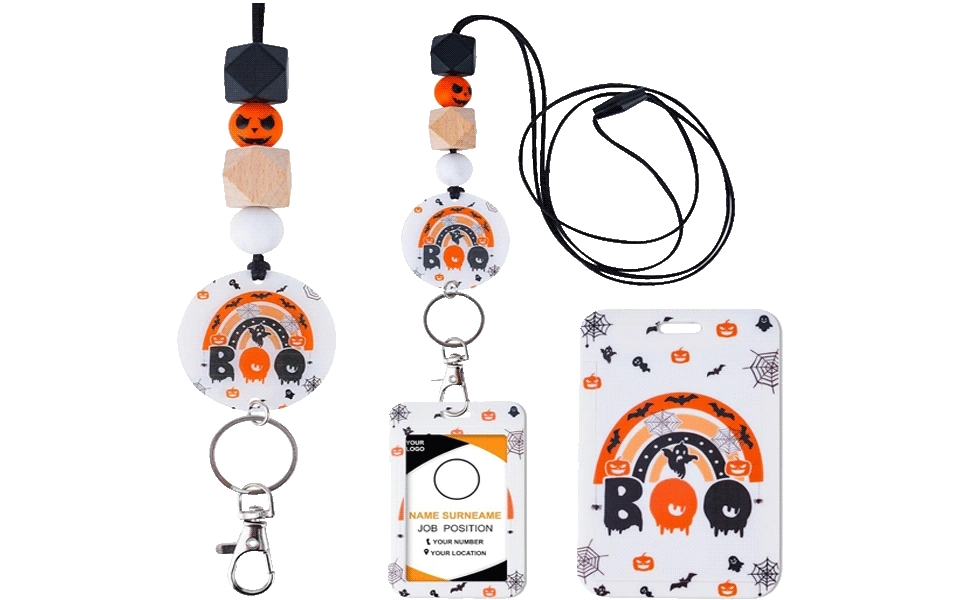 Just like nurses, teachers are required to keep their ID badges on them at all times. Most retractable badge clips are fairly basic, but not this one! Help your favorite teacher celebrate the spooky season all month with a Halloween-themed lanyard and ID holder that features bats, pumpkins, and ghosts!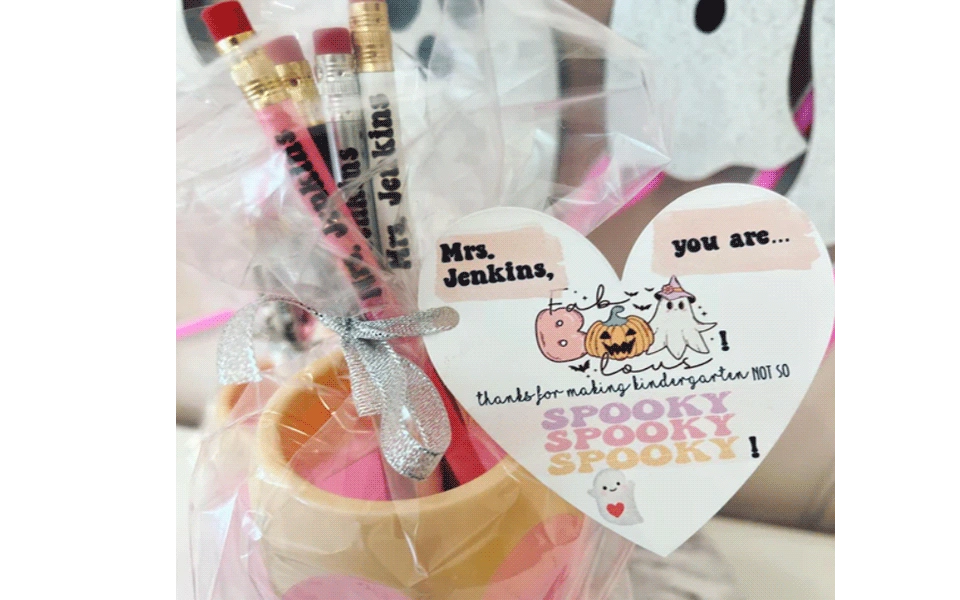 Classroom supplies typically include boring, yellow pencils with no personality. These engraved pencils not only include your teacher's name and grade level but also come with a red or pink pencil holder and a note thanking them for making the year less spooky, with a little pumpkin and ghost!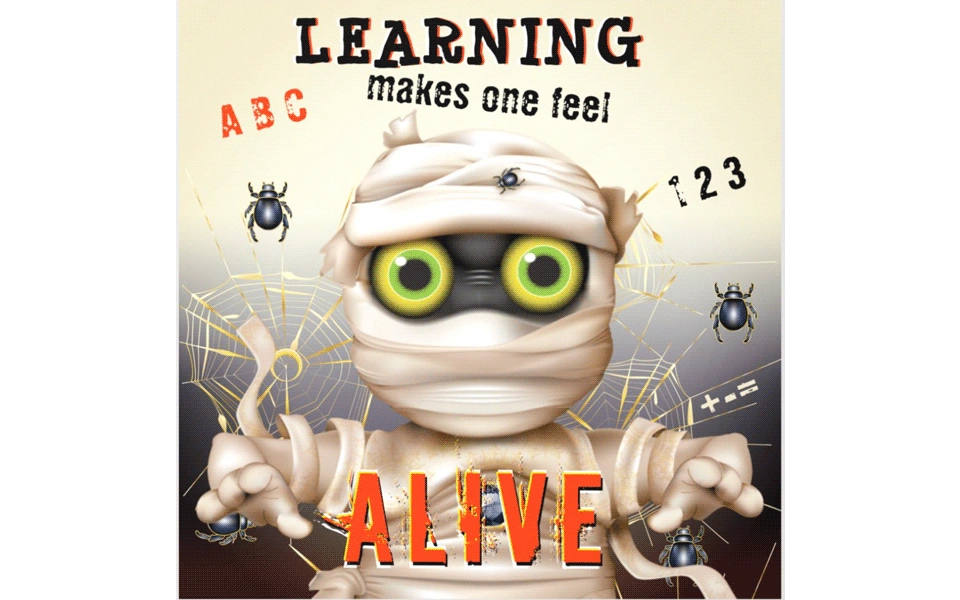 Decorating the classroom is probably one of the best parts of Halloween for a teacher, especially when they're given fun decorations. This window cling is perfect for a history teacher's lesson on mummies during the spooky season, with an undead friend stating that "learning makes one feel alive."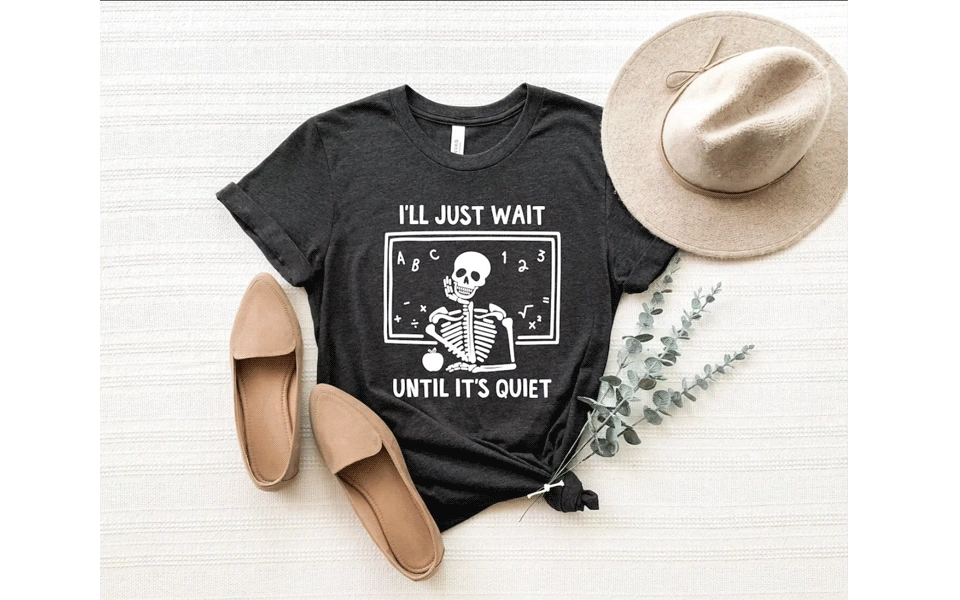 To students, "I'll wait" is a challenge, a test of your teacher's patience. Unfortunately, that means they might die before their students are willing to quiet down. This playful five-star-rated tee takes a literal approach with a skeleton behind the desk, making it perfect for teachers who love spooky things.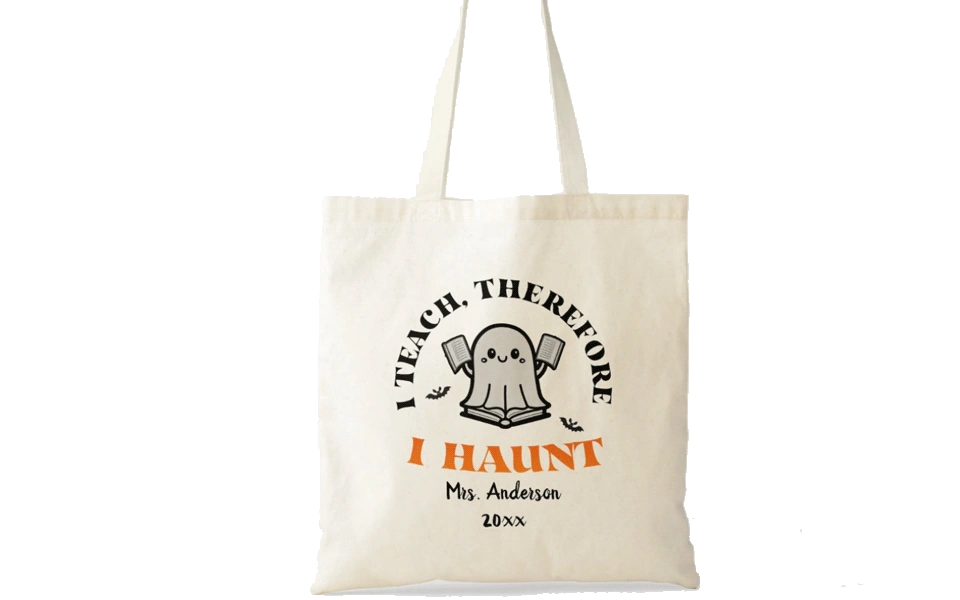 One of the most well-known philosophical statements is Descartes' "I think, therefore I am," but you don't need to unpack that to find the humor in this playful, personalized tote. "I teach, therefore I haunt" stands on its own while bringing a Halloween twist to philosophy!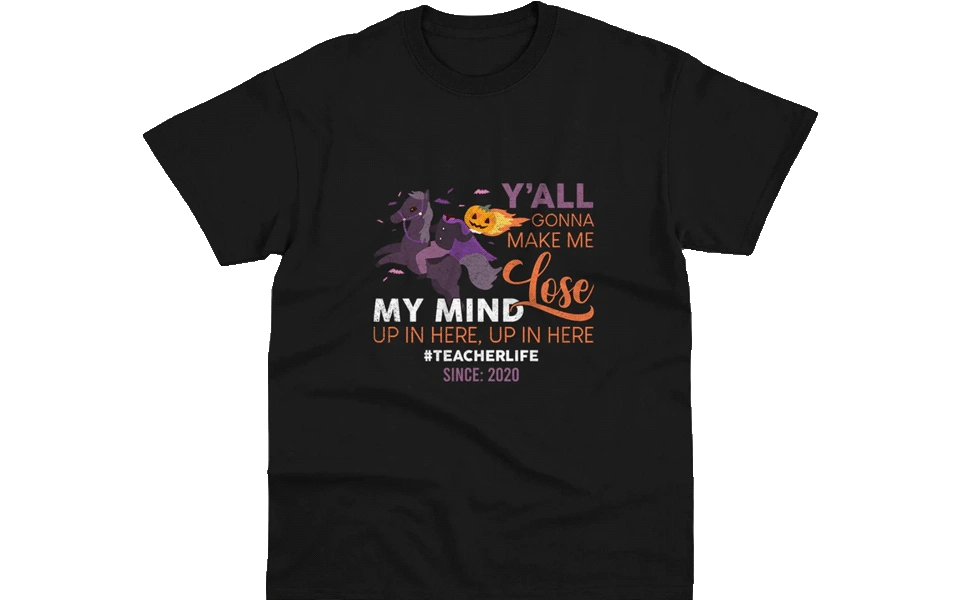 The Headless Horseman, the infamous demon of The Legend of Sleepy Hollow, is an iconic Halloween character – as is his story. When you're testing your teacher's patience as Halloween nears, help them share their feelings with this topical tee that they can even get a lesson out of.
Teaching can be downright exhausting, regardless of how simple it may seem. While caffeine may keep teachers awake, it's important to stay hydrated and this water bottle reminds them of that! A perfect water bottle for the spooky season, it features a fully customizable cartoon of your teacher as a witch!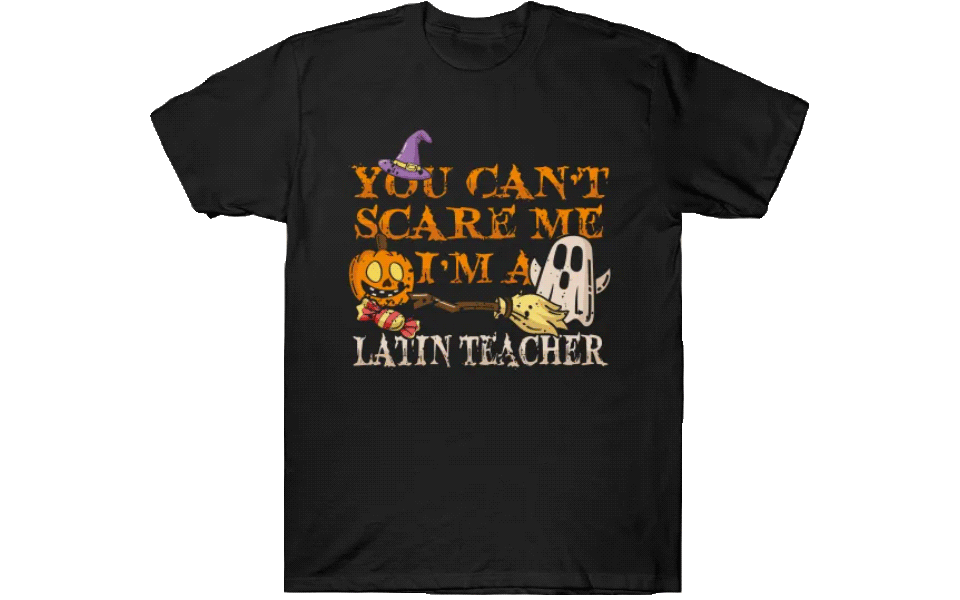 Many know Latin as a "dead" language, though it isn't actually dead. It is, however, notoriously difficult to learn, so only the most patient and headstrong learners can become teachers. After dealing with linguistic complexities, like this tee says, there's nothing that can scare a Latin teacher this Halloween.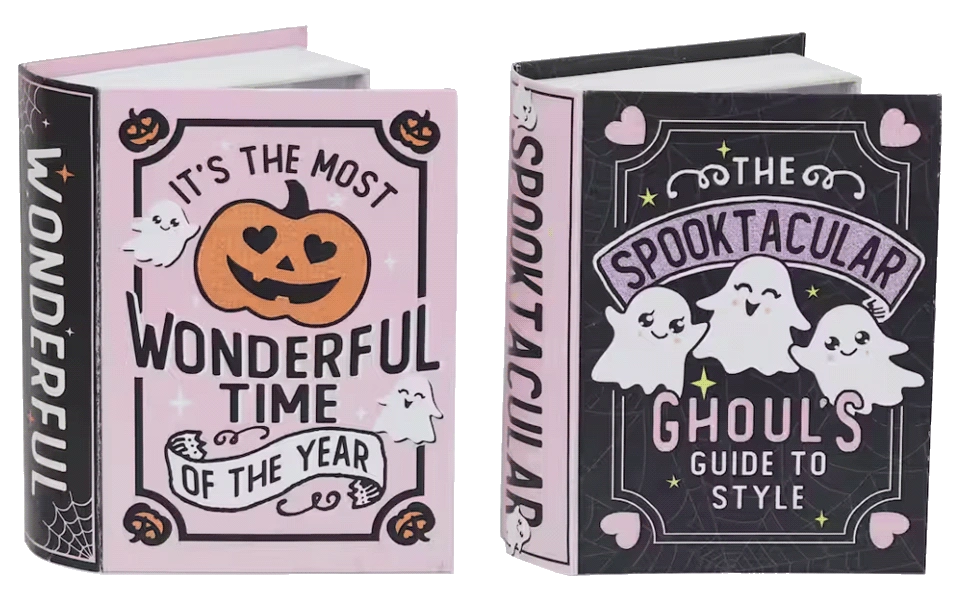 There are only so many ways to decorate a desk for Halloween, and fake cobwebs are a hassle to deal with. These stackable 6" book pieces are the perfect size, and they have the added bonus of storage! Plus, they're cute enough that they won't scare other students while staying spooky.
While kind words may warm a teacher's heart, what about the rest of their body? With this blanket, you can give the gift of physical warmth that fills not only their heart but their body and soul, with a spooky design featuring a lesson English teachers will surely enjoy.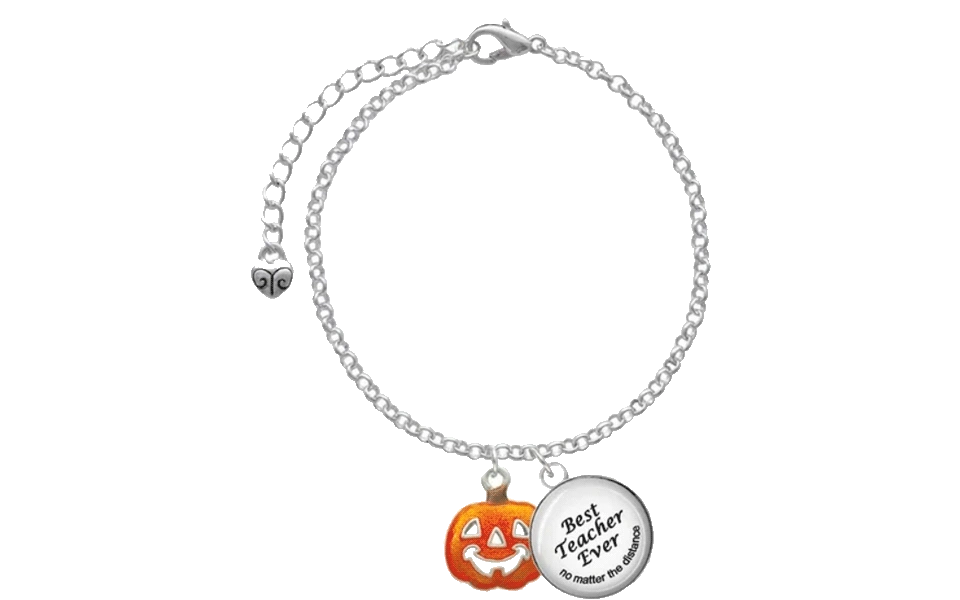 Plenty of people think their teacher is the best, but you know your teacher is really the best in town (or anywhere, honestly). What better way to share your thoughts than with this bracelet? They'll certainly feel the love –and it's a great Halloween gift with its little spooky jack-o'-lantern!
Give Your Teacher A Spooktacular Halloween Gift
Whether you're a parent who knows how ghastly your kid can be or a student who wants to show that you s-care, our list of scary-good Halloween gifts for teachers is sure to be a treat. And that's no trick! If you're batty about Halloween, why not show your spooky spirit with a token of your appreciation? Candy and gift cards are overdone – pick a gift that leaves an impression that'll last for years. From classroom decorations to personal items with customization, there's something for every teacher in your life.