Guest Post from Michael Essek: Personalise for the Win!
Here at TeePublic, we've been fans of Michael Essek's Print-on-Demand tips for a while, so we're pumped to be running this entry in conjunction with him today. Like what you see? There's more where that came from on his website, so do check it out! With no further ado...take it away, Michael!
---
Do you get this nagging feeling that your T-Shirt ideas suck?
Perhaps your designs look great - but you're not getting the sales you'd like.
In this post, I'll show you how to create something that people actually want to wear - by making it all about them.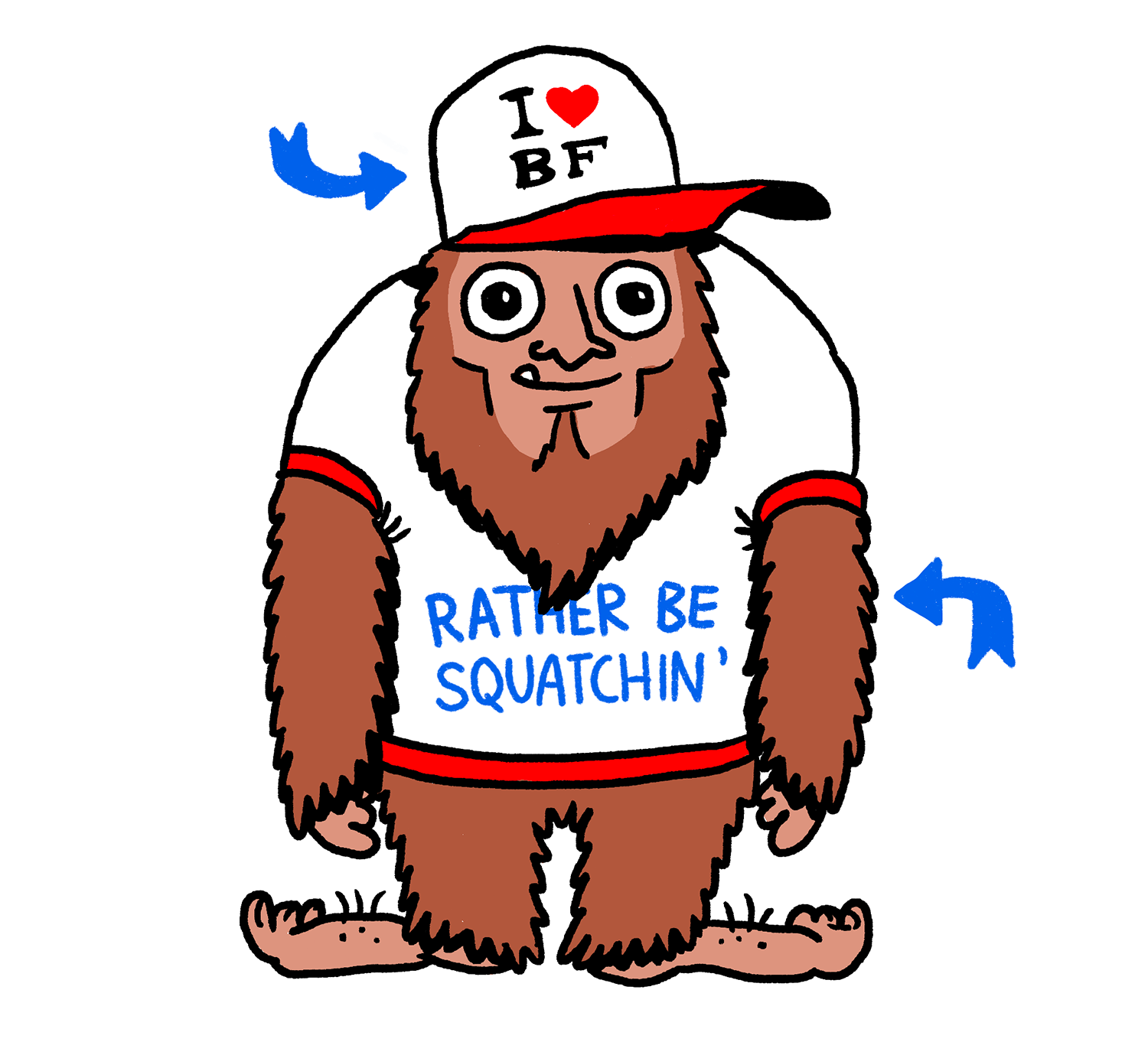 You Can Get Better
First off - the good news is that these problems can be overcome - you can actually get better at formulating winning ideas.
Designing T-Shirts that sell is a skill like any other - and that means you can improve that skill.
In fact, by simply sticking at it - and especially by constantly exposing yourself to different t-shirt designs to help you 'soak up' good ideas - you should improve as a matter of course.
Remember - most people aren't willing to be bad at something long enough to get good at it.
Make It About The Wearer
Ok, that's the motivational stuff done - let's get to the nitty-gritty…
Here's the problem:
Faced with a topic, a trend or a subject - a lot of us will scramble around trying to come up with jokes or puns related to that topic.
Nothing wrong with this.
But one key thing question that can really help improve your designs-to-sales ratio is this:
How can I make this design about the wearer?
Remember - t-shirts are made to be worn.
T-Shirts identify and 'label' the person wearing it - which is something very few other products do.
Because of this, it makes sense to adapt your ideas in order to 'personalise' them in some way - to help 'label' the person wearing it.
This makes for higher sales - because you're taking a topic and effectively combining it with the medium (the t-shirt) - and the customer (The one wearing it).
How To Make Your Designs About The Wearer
A really super simple example:
Let's say your design subject is Bigfoot.
You could have a design that is simply an illustration of Bigfoot with 'bigfoot' written underneath.
Incredibly simple…but not especially impressive, and unlikely to really motivate your customer to purchase.
To improve it you could 'personalise' it to the wearer - by changing the text to read:
"I Love Bigfoot"
(Something the person wearing the shirt would actually say.)
And sure, maybe that sentiment is implied with the first, simpler design, but hey - why not be explicit?
Instead of just illustrating your subject - relate the design to the wearer in a way that identifies them, or speaks explicitly with their voice.
Speak with the voice of your wearer.
If you know something about your market, the language they use, the stuff that motivates them - then you can go up and up the personalisation levels.
For example:
Bigfoot (unpersonalised)
I Love Bigfoot (personalised)
Bigfoot Hunter (personalised & referencing a bigfoot related activity)
Proud Member Of The Bigfoot Hunting Club (as above)
I Believe In Bigfoot (personalised & referencing the unproven nature of bigfoot)
I'd Rather Be Squatching (personalised & using the language of the market to describe a bigfoot related activity)
You can see that - assuming you know something about your subject - it's quite easy to customize and tailor your T-Shirt design concepts to the customer who's likely to be wearing it.
---

---
Final Personalisation Thoughts
So - in your own ideas generating process - remember to ask:
Have I 'personalised' this idea as much as possible?

Am I speaking with the voice of the wearer?

If I include an 'I' Pronoun in this sentence, does it still make sense?

In what way could I adapt this design or idea so that it 'labels' or 'identifies' the wearer?

Are there phrases or terms I could use that are more appropriate for my target market?
If you practice the above and start working in some personalization to your designs - you'll be creating designs that are much more effective and appropriate for your target markets - and you should start to see that reflected in your sales.
Until next time!
Michael Essek
Website
Twitter
Facebook
---
Thanks for reading and of course, a big thank you to Michael Essek for sharing his expertise with all of us! If you'd like to read more about this topic in-depth, head over to Michael's blog on T-Shirt Design Ideas here!
Has this blog entry inspired you to try new things?