Guest Post from Michael Essek: How To Create Original Phrases Using the "Straight Up Rhyme" Method
Here at TeePublic, we've been fans of Michael Essek's Print-on-Demand tips for a while, so we're pumped to be running another entry in conjunction with him today. (Be sure to check out his previous blog entries on TeePublic's blog here!) Like what you see? There's more where that came from on his website, so do check it out! With no further ado...take it away, Michael!
---
Are you struggling to come up with original ideas?
Here's a really quick workflow -
Something I like to call the 'Straight Up Rhyme' method.
Here's how it goes…
Step 1: You need a topic or trend (example: Halloween)

Step 2: Gather a bunch of words that are associated with that term (eg. scare, fright, ghost, skull, ghoul, candy)
(Pro tip: at this point, you want to look for short words, few syllables, and words that most people know and use - not obscure stuff.)
Step 3: Next up, head over to rhymezone.com
Now enter your first word (in our case: 'scare') - and hit enter.
You'll get back a bunch of words that rhyme with 'scare'.
And now you want to scan over those words and see if any of these words 'click' when placed immediately BEFORE or AFTER the word 'scare'.
So here's what I got:
scare bear
scare pear
scare affair
scare aware
Not the world's best ideas I grant you, so let's go to step 4.
Step 4: Try to form short sentences or phrases using the rhyming words alongside 'scare'.
(The trick here is to try to inject short conjunctions like 'and, if, a, with, because, I' etc.)
So here we go:
Scare and share

Spare a scare?

Scare with flair

Scary and hairy

It's only fair to scare

I scare because I care
And of course, we can add some super simple extras to pad the whole thing out - for example:
(I'm a) scare bear

(let's) scare and share

(I) scare with flair

(I'm) scary and hairy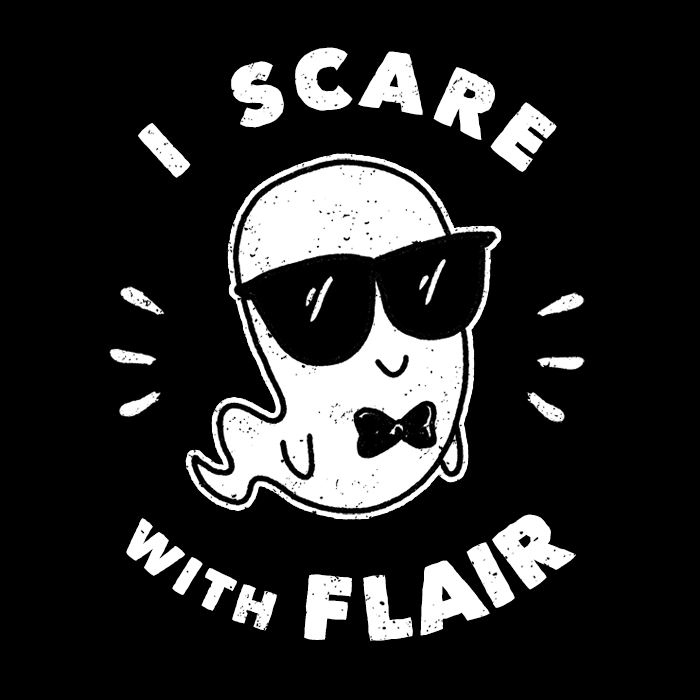 Note: Of course we just used the one word there ('scare'), but you should rinse and repeat for all your associated words, and simply jot down the ones that you really think 'click'.
How's that for a super-easy idea generation method?
I hope that helps you come up with some super fun and simple original phrases of your own.
Until next time,
Michael Essek
Website
Twitter
Facebook
---
Thanks for reading and of course, a big thank you to Michael Essek for sharing his expertise with all of us once again! Michael recently published a new guide to selling on Teepublic, so be sure to check that out!

And be sure to check out Michael's previous blog entry for TeePublic on how to become a pun-creating machine.
Has this blog entry inspired you to try new things?