Navigating Account Settings and How To See Your Sales
This post will explain how to view your account settings, what they mean, and how to view your sales!
Once you've signed in to your account, you'll find the My Account option in the upper right corner. The My Account page will automatically open to My Sales.
Here, you can see stats about your sales: the amount of your next paycheck, how much you've earned this month, your total earnings, and how many items you've sold. You can also enter your PayPal or Payoneer email address on this page. If you don't do this before your first paycheck, you won't get paid!
At the bottom, you can click on Download My Earnings Report and we'll email you a full report of all your earnings from TeePublic.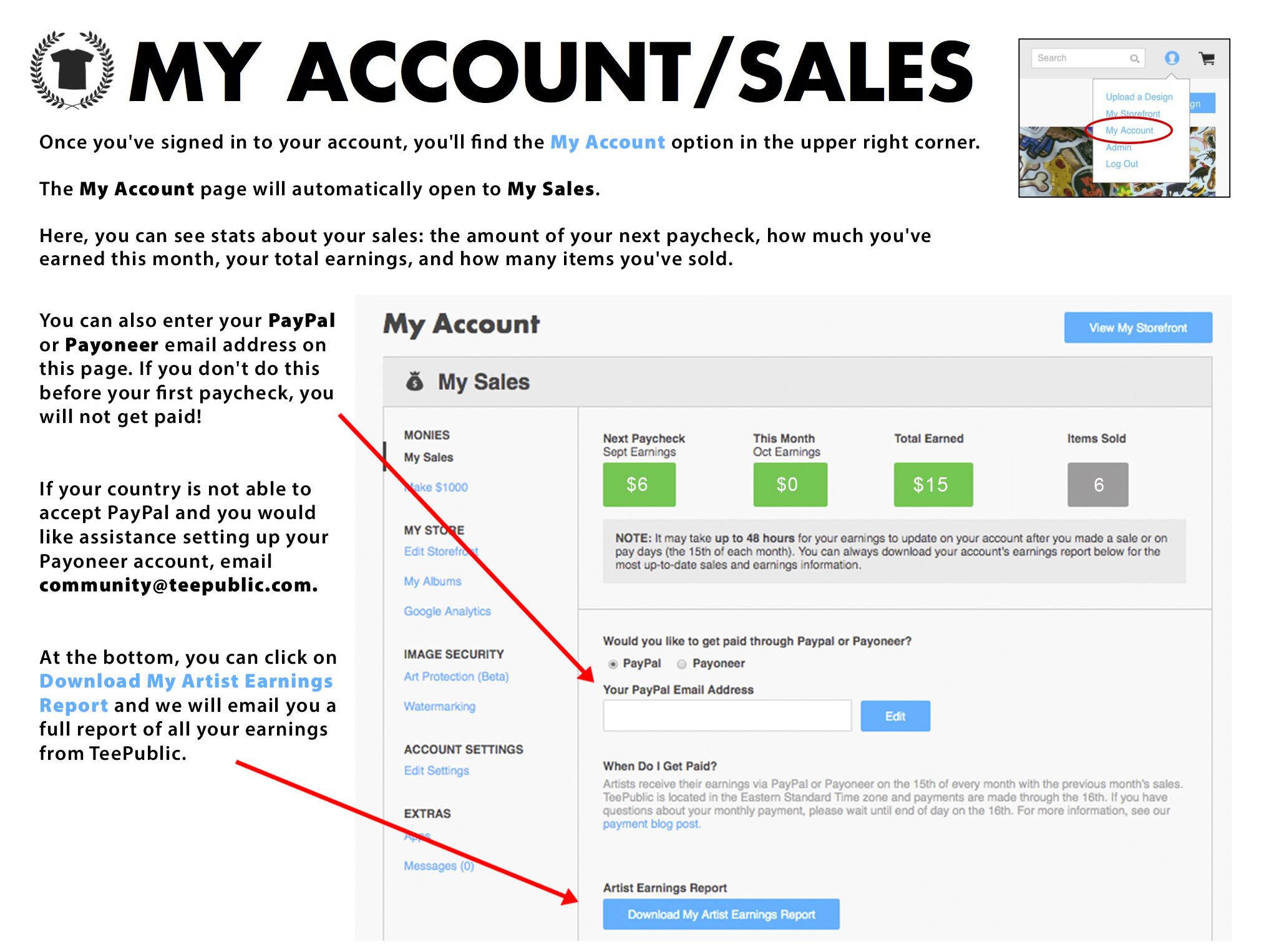 Under My Sales on the left tab, you'll find Make $1000.
If you refer a friend who becomes a TeePublic designer, you'll earn money from their sales! But they must sign up through your custom share link.
Earnings from referrals will get paid out around the same time as regular earnings from your store.
Under Account Settings, click on Edit Settings. Here, you can update your password and display name. If you need to change your username or email address, contact us at [email protected]!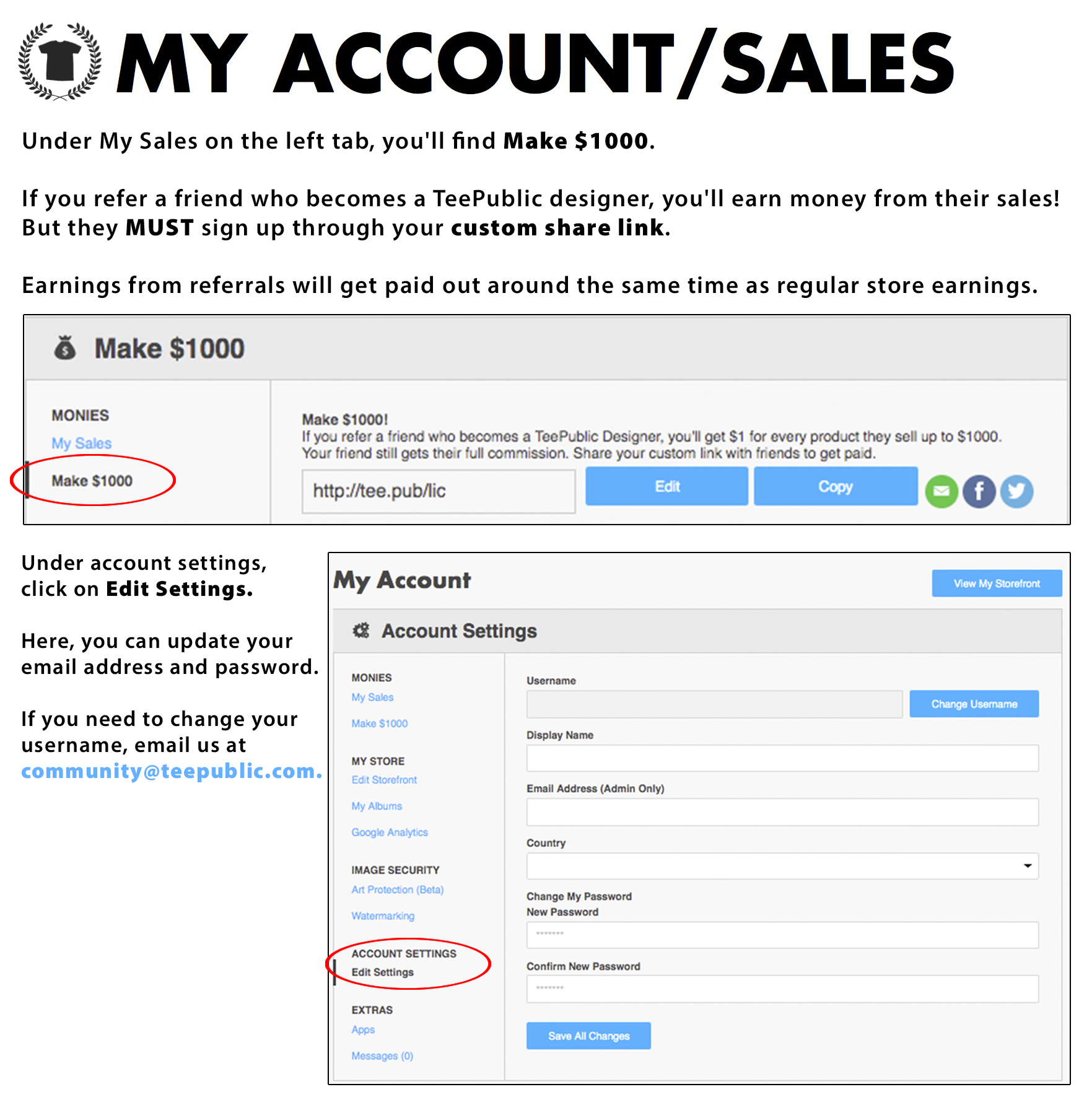 We hope that was helpful! As always, feel free to reach out with any questions :)