TeePublic Presents: ALBUMS!
We're really excited to introduce a new feature to your store: Albums! They're an easy way to curate your designs into categories and share with your fans.

If you've been around TeePublic for a while, you know that we used to collect your designs into content categories called "Collections." Now, YOU get to customize album content. Cool!

You can make your share-worthy albums in three easy steps:

1. Create an album
2. Give it a name
3. Save it!
1. CREATE IT!


2 & 3. NAME IT AND SAVE IT!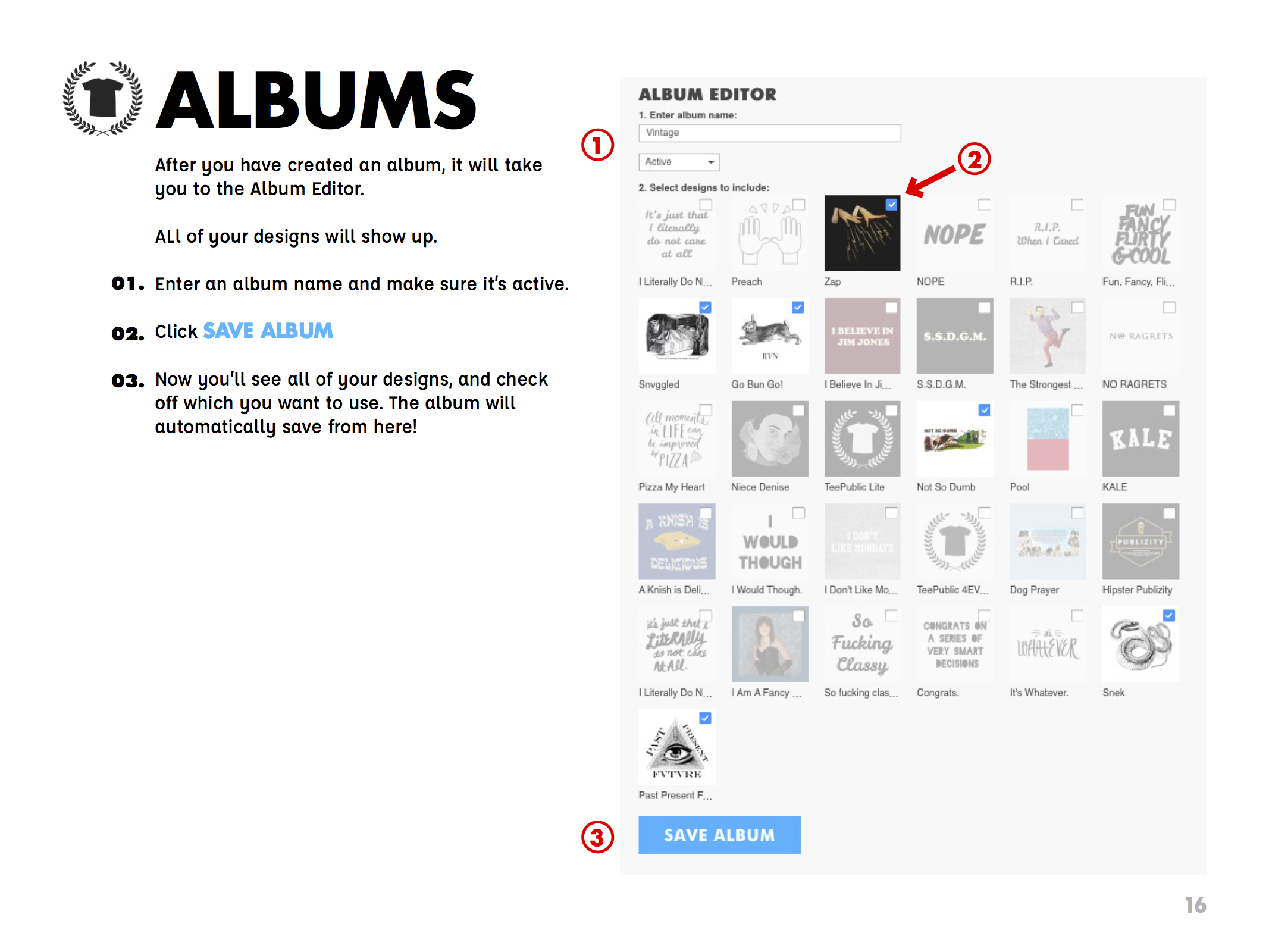 Voila! You did it. Now you can share the URL with your fans, and they'll see only those designs within the album. (This is great if you want to share with specific fandoms!)

If you have any questions about albums, feel free to drop us a line at community@teepublic.com

Happy curating!

XO,
TeePublic