Radness Roundup: 12 is Swell...ve!
Big-eyed beauties, major Memphis Group inspo, a callback to '80's/'90's video games, '70's-style comics, and homages to the best monster movies ever. We've got all kinds of harkenings and hankerings in this one: it's the 12th Radness Roundup.
Yukai Du
Yukai Du takes the precision of pointillism along with the bold colors and shapes of the Memphis Group and applies them to everyday objects: Her people, for example, really do feel tugged along by a real sense of movement.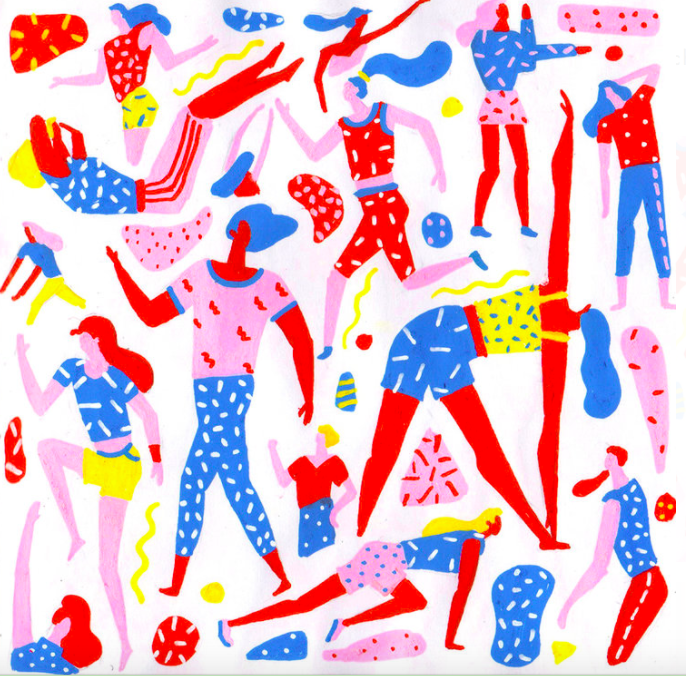 Keep Up:
Website
Behance
Instagram
Twitter

Perry Shall
Perry Shall makes visual art in all kinds of forms: collage, poster design, illustration, t-shirt archiving, even! But we've gotta do a special shout-out for his pen and ink illustrations which recall the zany style of comics from the '70's--but this time, with a funnier nihilistic twist.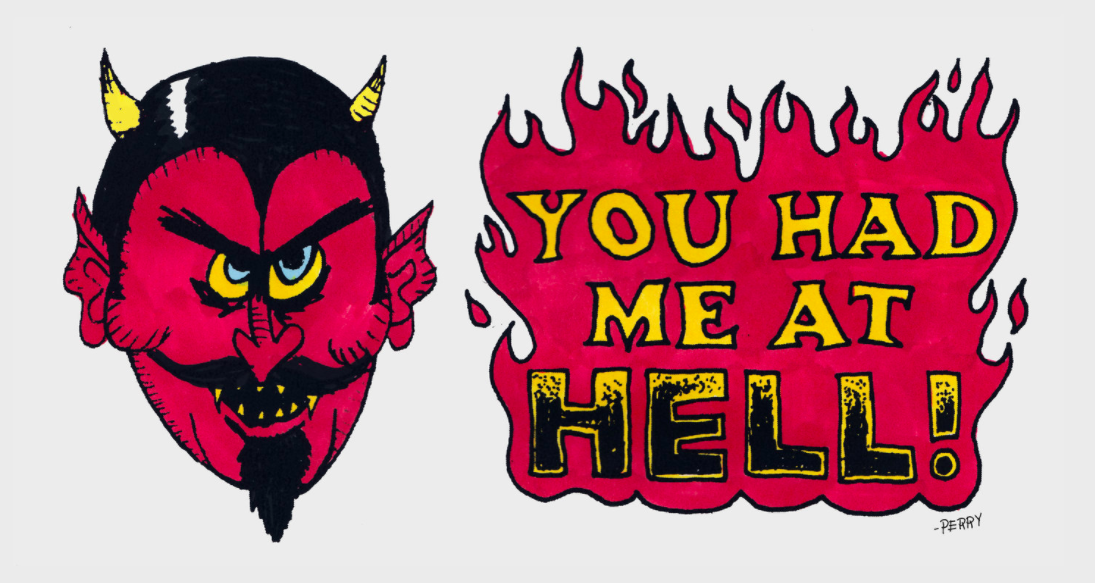 Ghoulish Gary


Ghoulish Gary (Real name: Gary Pullin) makes detailed illustrations in poster format, honoring the great monsters of yore: a standout is his movie poster-size homage to NIGHT OF THE LIVING DEAD. (RIP George Romero!)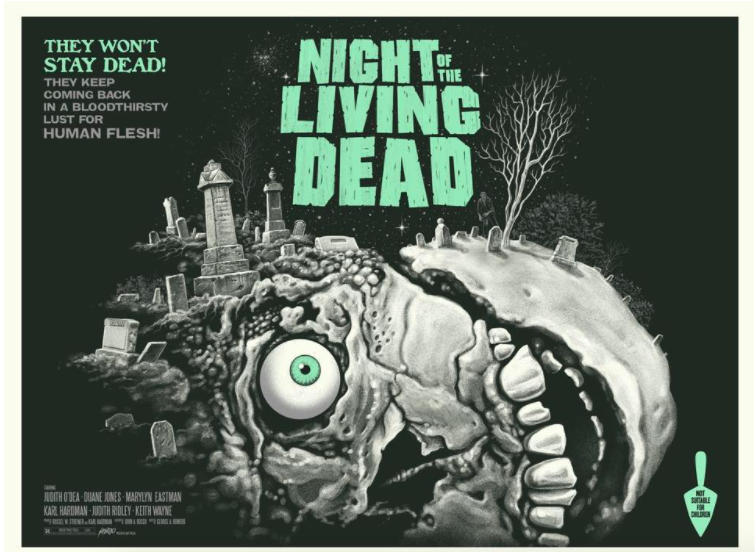 Monster Smash:
Website
Instagram
Tumblr

James White

You ever see pieces that hew so closely to an aesthetic you get the sense it could be original? Yep, yep, James White has the market cornered on '80 and '90's futuristic pieces: Let his magenta, purple, burnt orange, key lime green and turquoise tones take you back.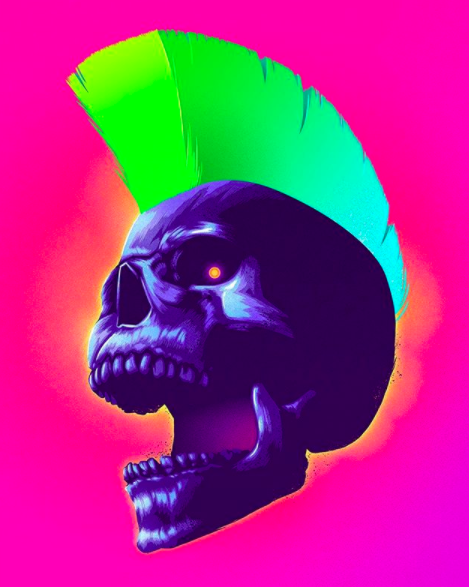 Cowabunga:
Website
Behance
Instagram

Thomas Ascott
Thomas Ascott makes big-eyed beauties out of uncommonly paired things: A matryoshka doll with octopus legs; an owl with only one eye; a young girl walking alone through a forest carrying only a piece of bread. Have some sour with your sweet.

So CUTE:
Website
Instagram
Tumblr
Etsy
Hope you loved this edition of Radness Roundup! Catch ya back here real soon for another one!
XO, TeePublic