Affiliate Tips: Selling with Pinterest
Many marketers quickly jump to Facebook, Twitter, and Instagram and overlook one of the most visual platforms out there: Pinterest. Think about it like this, your target audience are people looking for ideas and inspiration for apparel and home goods they can buy for themselves or their loved ones. Pinterest is designed to do exactly that! And it has the perfect demographics. Pinterest and selling t-shirts go hand-in-hand but don't just let us tell you, check out some cool statistics below:
If you haven't used Pinterest before here are some tips and tricks to set yours up for success!
Set up your Pinterest profile
The first step of selling on Pinterest is set up a effective profile. Set up a business profile for your store, or if you have a personal one already, then turn that into a business account.
When creating your profile make sure your username matches the one you have on other social media profiles. This will make your business easy to recognize, and consistency is key here.
Once your profile is all set up you can start creating boards and add pins to them. Take Hashtags into consideration, they are an essential part of marketing on Pinterest and will give you a way to add the keywords you're trying to target. Some examples include: funny t-shirts, superheroes, etc.
How to get your Pins noticed?
Images with multiple dominant colors have 3.25x more repins than those with a single dominant color. To create great looking pins you can use our

PSD templates here

, or ask your manager send you one that features your own designs in it.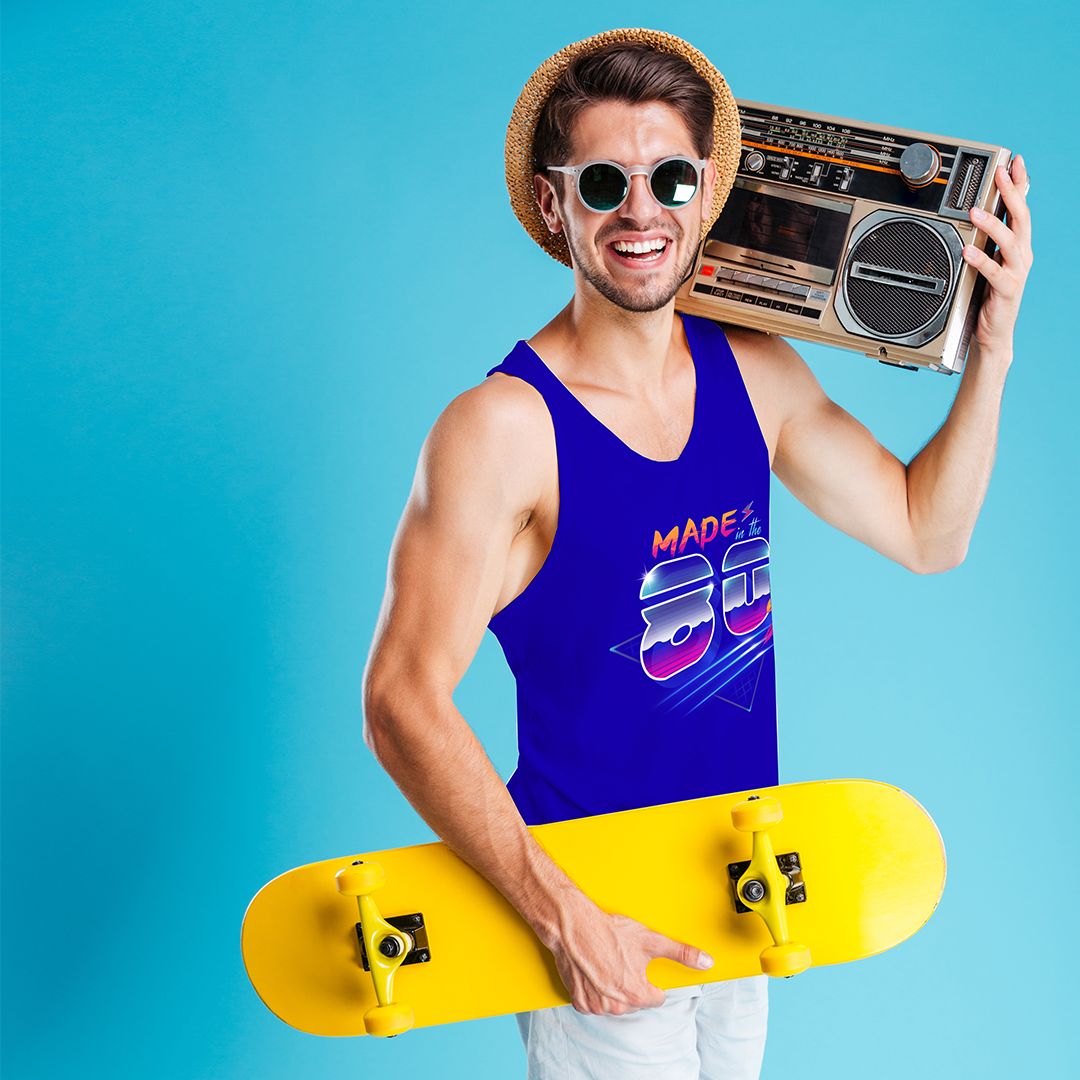 Example of multiple dominant colors (teal, dark blue, yellow)
Images with less than 30% whitespace or background perform better than all other pins.

You can include text on the image of a pin, especially to establish context, but keep it short.

You can create a pin that consists of several images with different products from your store. We recommend using the same design, and ideally, organize them so they're stacked vertically.

Use promoted pins.
What are Promoted Pins?
This is how you can advertise on Pinterest. It's very similar to creating ads on Facebook, you can pay to have your pins show up in users' feeds when browsing, or in search results, set up your audience and target demographics.
Step 1: Choose a Campaign Goal
The one that makes the most sense when it comes to promoting your t-shirts is Build Brand Awareness.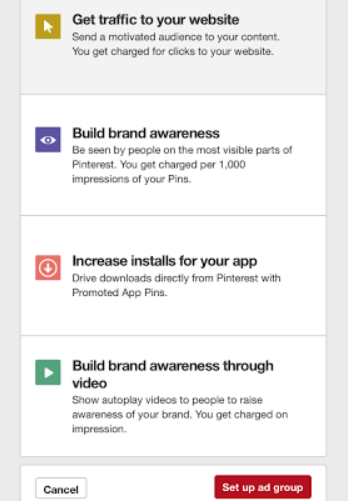 Step 2: Name your campaign and set up a budget
You can set daily and total budgets and choose where you want the ads to appear: searches, feed, or both.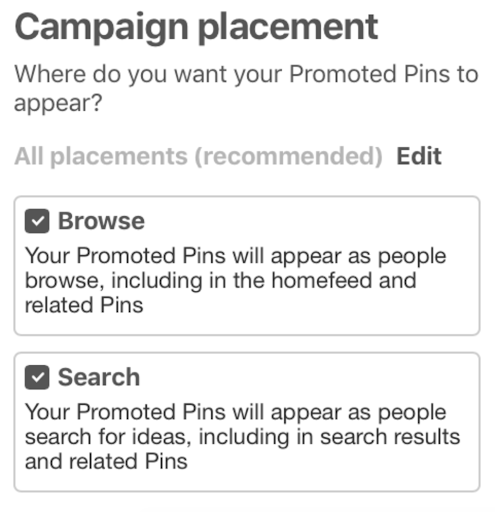 Step 3: Choose the right keywords
Choosing the right keywords is essential to ensure your content shows up in the right searches. Choosing your audience interests is important too, it will help Pinterest place your ads in front of people who are likely to be interested in what you have to show them.

Using Pinterest to promote your store can have extraordinary selling power. And we are always here to help. If you think all of this sounds right for you and you're ready to try out the platform, let your account manager know and we will assist and support your efforts.