Social Media 101: Get to Know Twitter
Interested in dipping your toes into Twitter, but not sure where to start? We're here to help!
Different social media platforms skew towards unique audiences, so when deciding to grow your brand on a specific platform, it's a good idea to decide who you want your target niche to be. To help make that decision, here's a little bit about the user base on Twitter: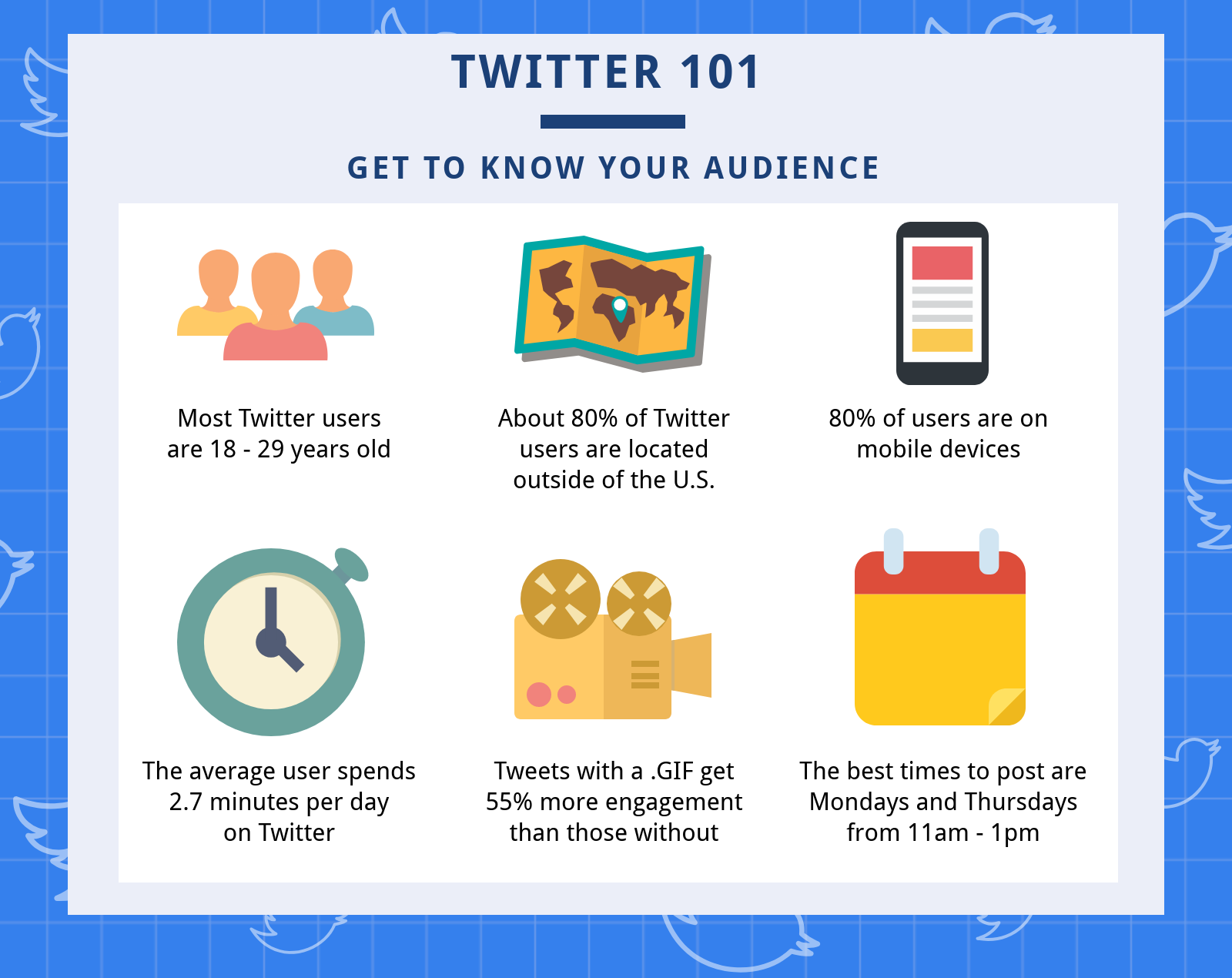 How is Twitter different from other social networking websites? Well, the user base tend to skew younger; this is likely thanks in part to a combination of its seamless integration of video and the ease with which users can share content within the platform. Twitter not only regularly shows users the content of people they follow, but also content which those followers interact with, allowing for a huge amount of content to be shown to users, with streams constantly updating. It thrives off the interaction of users and integrates hashtags to encourage participation.
Twitter tends to be more text-based, and still images are automatically clipped for in-Tweet previews, so bear that in mind when creating and posting ads to the platform. Knowing how to create or use GIFs in your advertising is a huge advantage!
Interaction on Twitter is different from Facebook and Instagram because it comes with an expectation of real-time interaction. Tweets tend to gather the most interaction within the first 24 minutes they're posted, so be sure to try and post during specific high-traffic windows to maximize your chances of social share!
Now that you know a little bit more about launching your social media presence on Twitter, follow TeePublic on our different platforms:
And as always, you can email any questions to us at [email protected]!