T-Shirt Business Plan
So you want to start an e-commerce t-shirt business...
First, you should make a plan! But if you're not sure where to start, you're not alone. Luckily, SBA.gov has a step-by-step process to create a business plan for whatever kind of business you may want to start. Below, we'll go through their suggested steps and add in information pertinent to starting a t-shirt business so you can get off on the right foot:


Executive Summary
An "executive summary" might sound a little intimidating. But really, it's simple: It's one page (or less!) describing your overall vision. It should include a few sentences about the product you'll offer, the customers you'll target, and your plan to grow your business in the future. It's also beneficial to note right up top why you're trying to start this business; a little reminder of your motivation can take you far!
Does this executive summary feel too short? Don't worry, you'll go in-depth into every topic later on.
Company Description
Next comes your company description. Especially since you'll be starting your t-shirt business on a marketplace, you can skip an overall description of the business per se. You should instead skip ahead and explain something more important: What's your brand? If you're not sure what your "brand" is yet, allow this blog post about how to get your t-shirt business started to guide you. Here's where you should also do a little self-interrogation: What's your business going to accomplish? What's the "problem" you want to solve by opening your t-shirt shop? Is it that you'd love to see tees made of your OCs, or do you have a great mashup idea that hasn't been executed before? Consider these questions before moving on.
Market Analysis
Time to look around! Are there any other similar "brands" doing what you want to do? If you're not sure, take another step back: Who do you look up to? Which Instagram handles do you enjoy following, and why? Do you see any similarities between your work and that belonging to your idols? If so, consider how they match and put your own spin on it. Your friends, family, and fans will love to see you expressing yourself through your work, so be sure to illuminate your vision with your awesome talents!
Organization
Are you going at this solo or going in with a friend? If you're working with a friend, work out who will be doing what. Say you and your best friend are splitting this business 50:50. Who will be handling finances? Who will be updating the shop with new uploads? Who will be doing marketing? Who will be doing social media? Will you both be designing? Sort this out ahead of time; you'll thank yourselves later. Now's a great time to plot out the hows and whens of your business, too: you can be as casual or structured with your business as you'd like, but be sure you know. Motivation is structure's friend--you'll feel more motivated to follow-through if you don't have to think about what to do next!
Product Line
Do you wanna sell your art on everything we offer, or just a specific kind of product in your shop? Either way is cool by us. It's a great idea, though, to decide the aesthetics and "look" of your shop before you get started, just so you can be organized from the beginning. Be aware of the products we offer and how we print them; that will make you a more informed shop-owner when the time comes!

We have 19 kinds of t-shirts for you to offer to your audience. Classic tees are our bread and butter, of course, but we are also really excited about our women's premium tees, our curvy collection, and our youth program, too. Besides tees, we offer 75 total products for your audience to love. Feel free to try them all!
Now it's time to decide which products you'll offer. As any small business owner knows, the best shops have many SKUs from which their audience can choose, so you allow your audience to tell you (via purchases) what they like.
Marketing and Sales
As for marketing and sales, try to determine who you will want to target with your goods. You can accomplish this in two places: by doing a little research on our website, and by following/engaging with similar brands on social media. Everyone and their mother has a social media presence today, so it's a great idea to meet your audience where they are: online! Create a plan as to how you'll reach your audience and when. How will you "hook" your audience? Think about that.

After you complete the following categories, your plan will be complete! Next, you can move on to the steps outlined in "How to Start a T-Shirt Business." After that, you'll have your VERY OWN BUSINESS.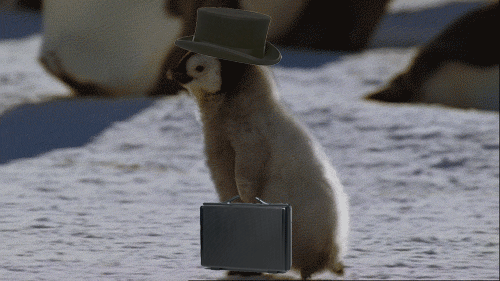 If you have any questions about the content featured here, email [email protected]. Don't forget: We're behind you every step of the way!
This entry is part of a series about getting started with TeePublic. Other entries include:
How Does Print-on-Demand Work?
How to Start a T-Shirt Business
Print-on-Demand T-Shirts
Sell Your Art