Customize Your Store in Under 1 Minute!
Excited to get your new store up and running, but crunched for time? We got you! Here's what you need to do to get your store up and running ASAP:
1. Add a banner & avatar: to reflect your style: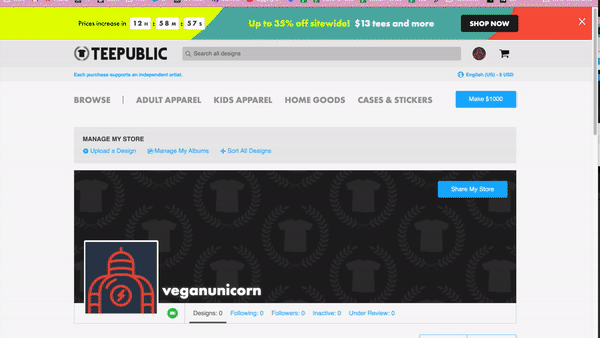 2. Add your social links and bio: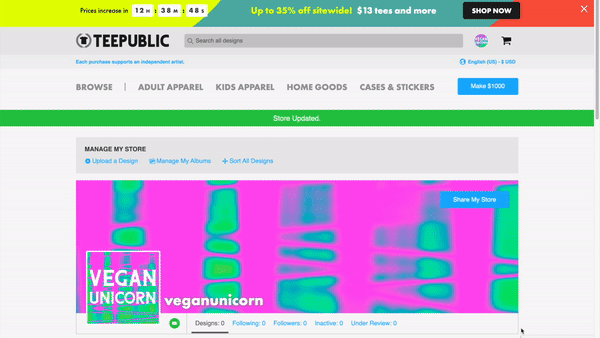 TA-DAH! Now you're ready to show off your beautiful new shop!
Since you're on a roll, why not upload some designs and watch your store take shape!