How to Copy Design Settings
You know how it's a pain in the neck to set up the sizing, placement, colors, etc. every time when you're uploading a bunch of designs? Well, now you can copy the settings from an existing design in your storefront to start a new upload!
Just click "copy" below a design on your storefront: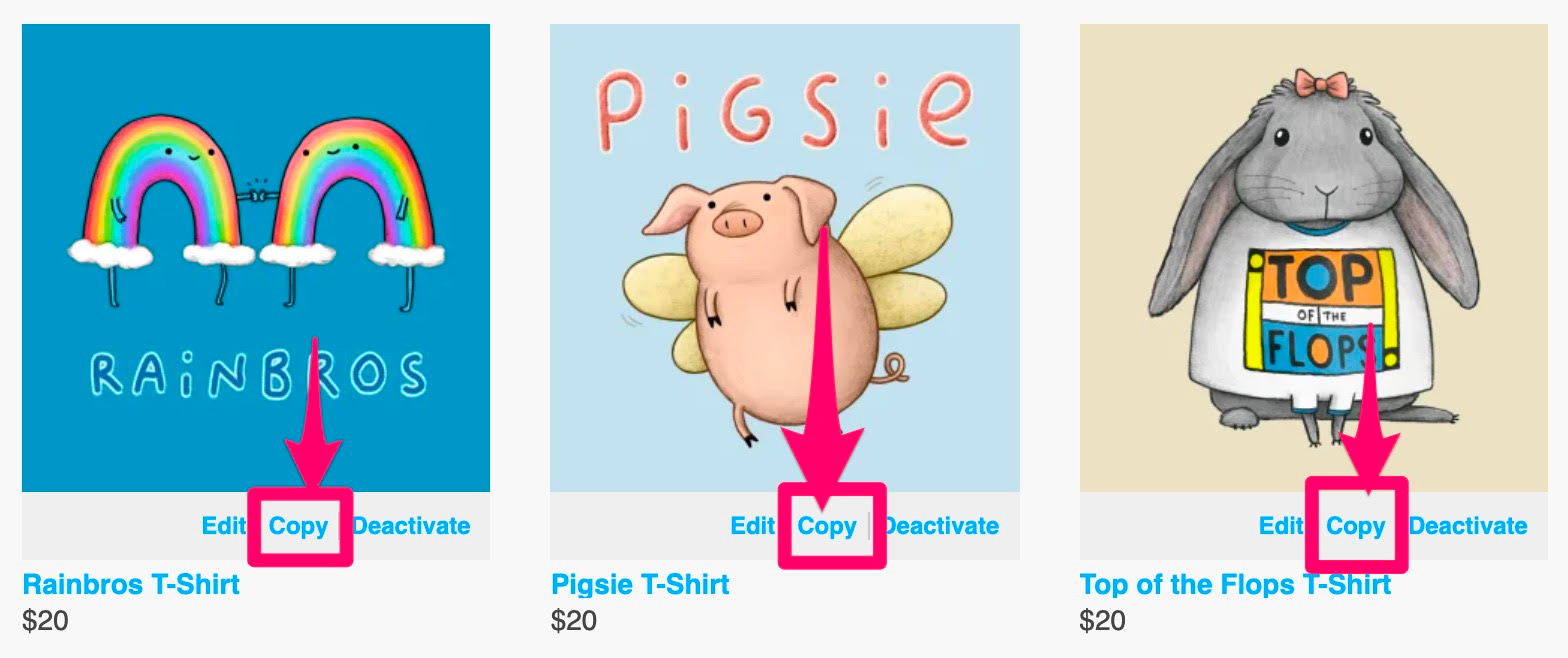 Then you'll see this pop-up and you're off to the races!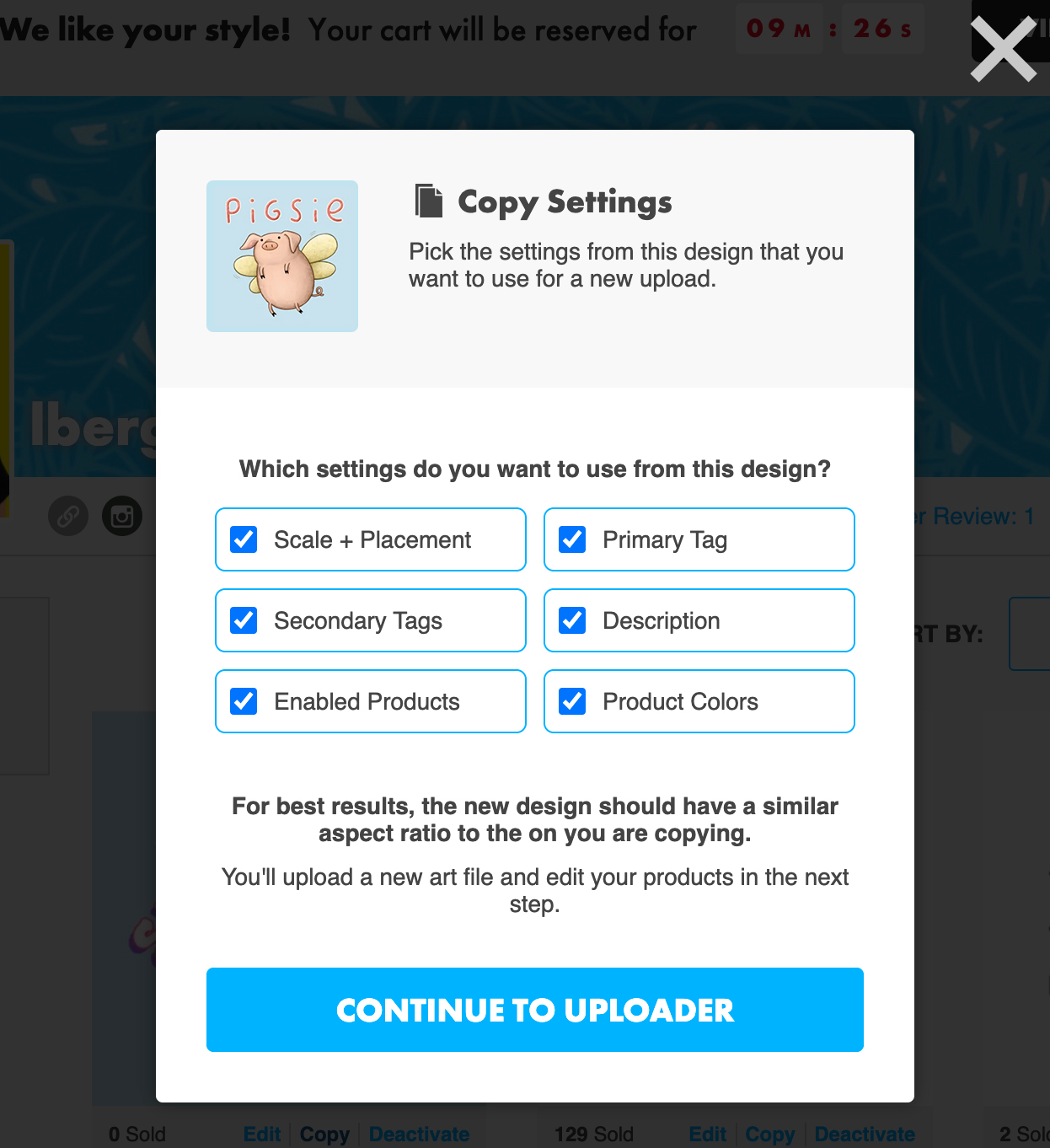 Note: copying sizing/placement works best if you're uploading a design with a similar aspect ratio. (Ex. if you copy sizing/placement from a very square design, and then upload a super tall and skinny design, it's going to get a little wonky.)
What are you waiting for? Give it a try!