May 2020 Content Calendar
Welcome to TeePublic's Content Calendar! Where all of your need-to-know dates meet your monthly inspiration.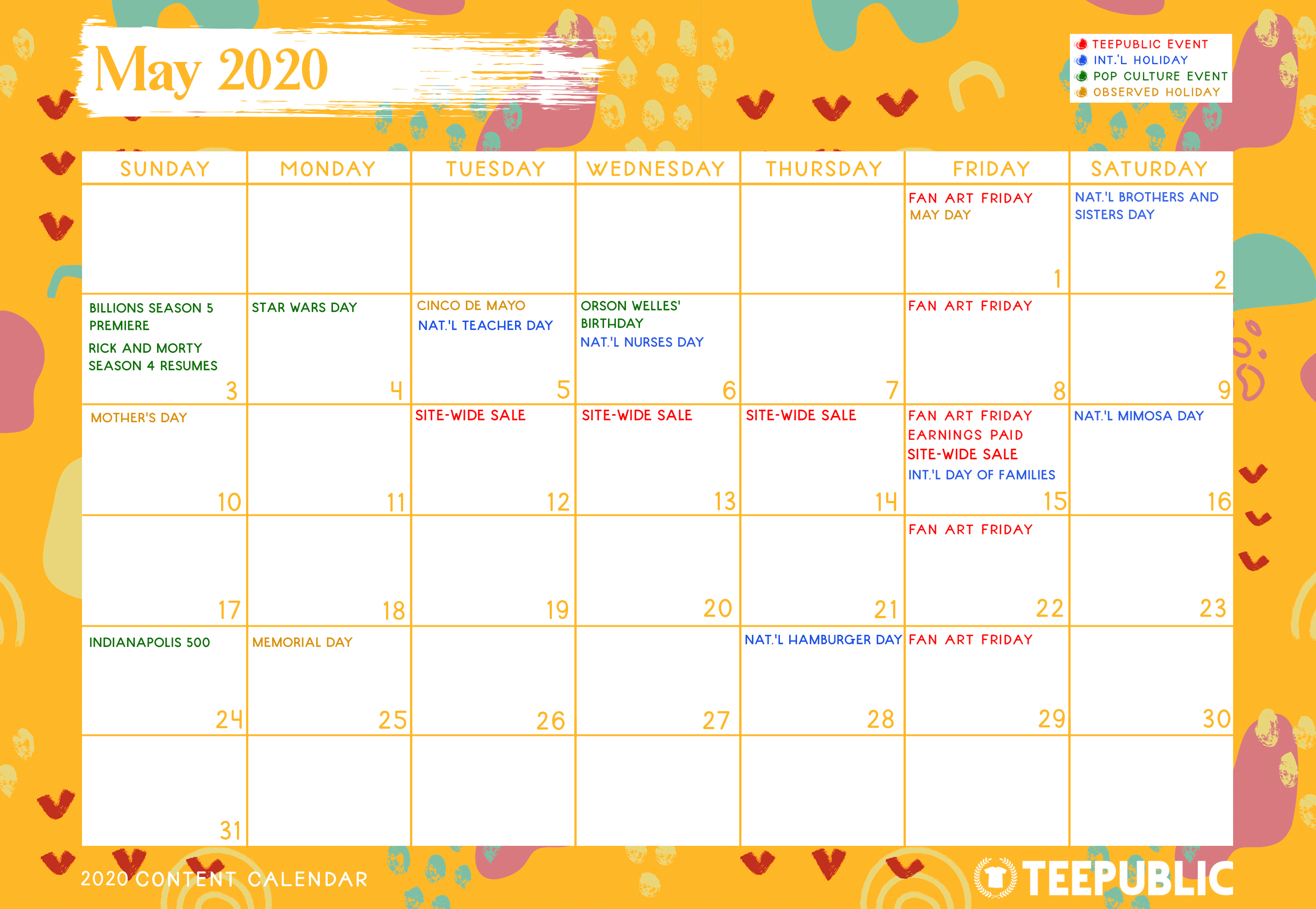 Not clear on when to promo your shop?! Be sure to make note of the important TeePublic dates:
Sweet blog posts
Pay day
Sale dates
Not sure what to design this month?! Get inspired by the notable pop culture events and holidays:
Rick and Morty Season 4 Resumes - Get those Fan Art designs up ASAP!
National Teacher's Day - Now that we're all homeschooling, we know how hard this job really is.
National Nurses Day - Celebrate these essential workers!!
Mother's Day - Show some love for that mom or mother figure in your life :)
Memorial Day - Let's honor those who made the ultimate sacrifice.
We hope this gives you a comprehensive and fun snapshot of the month. Let's make it a good one!! Start uploading your May designs now :)