Designer Cheat Sheet
We all strive to be better in some way; sometimes, knowing where to start is the hardest part! If you're stuck trying to figure out not only what to design, but to grow your skill as a designer, look no further. We've put together some helpful information gathered from successful artists on TeePublic to help set you on the right path towards personal growth as a designer.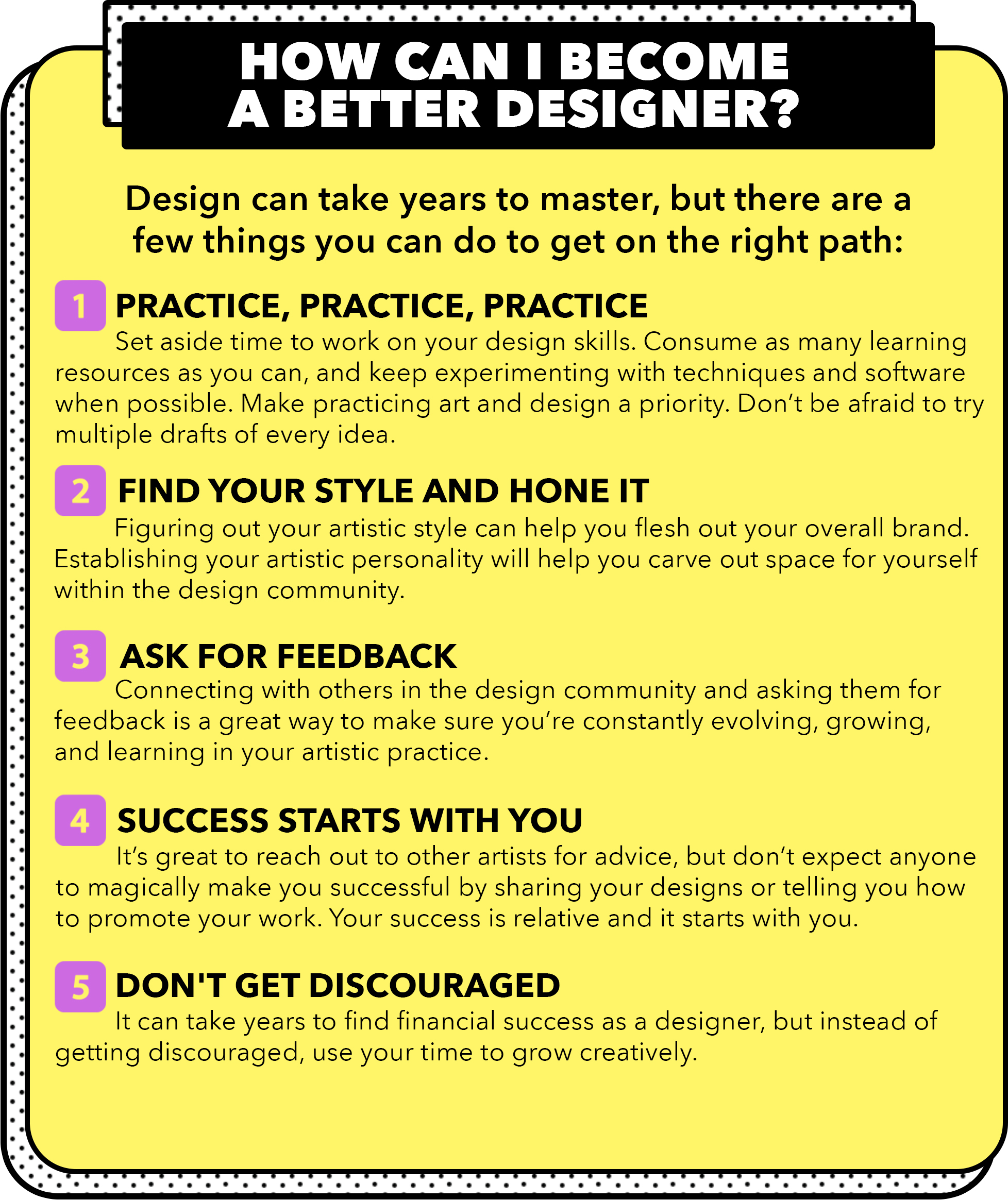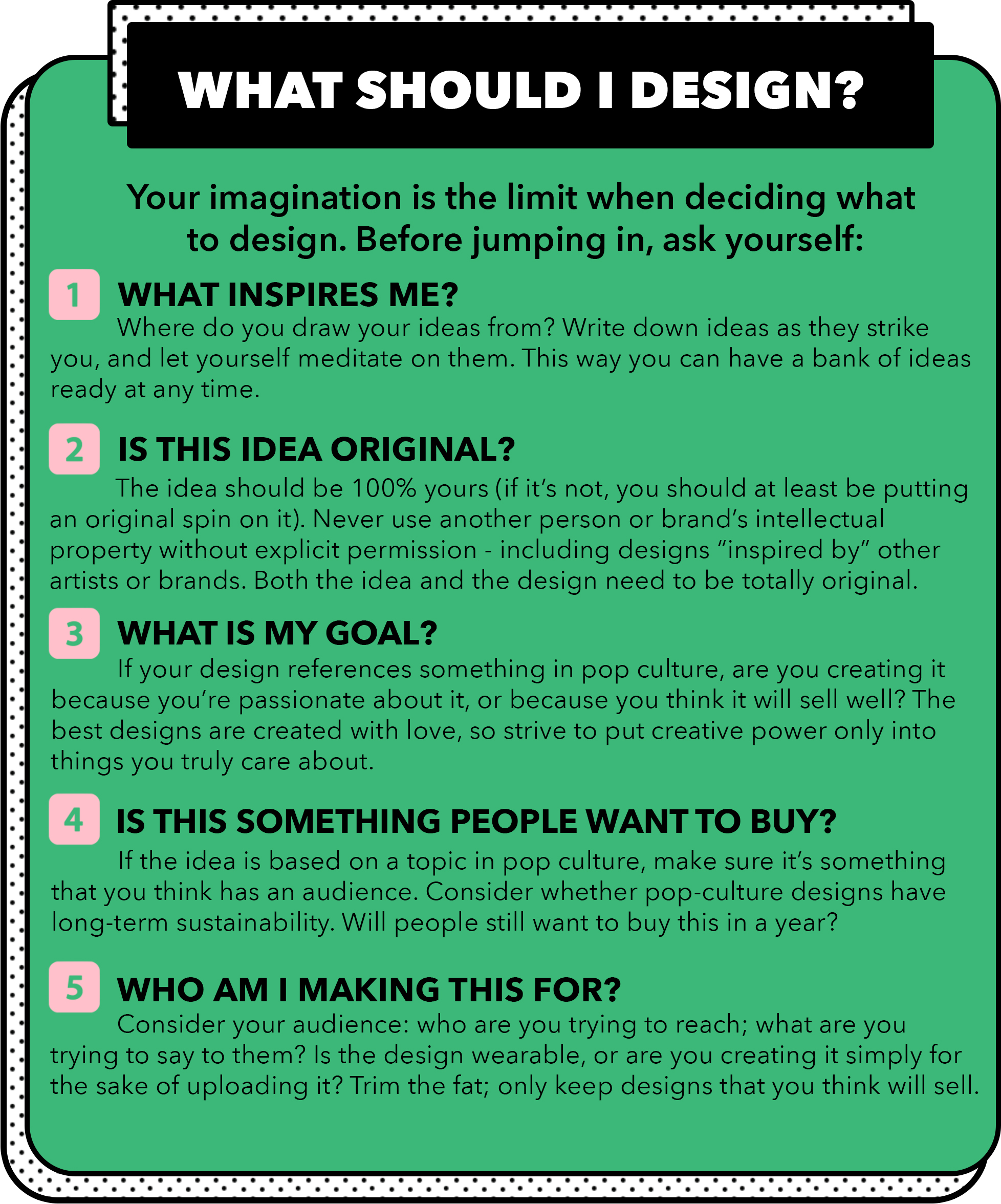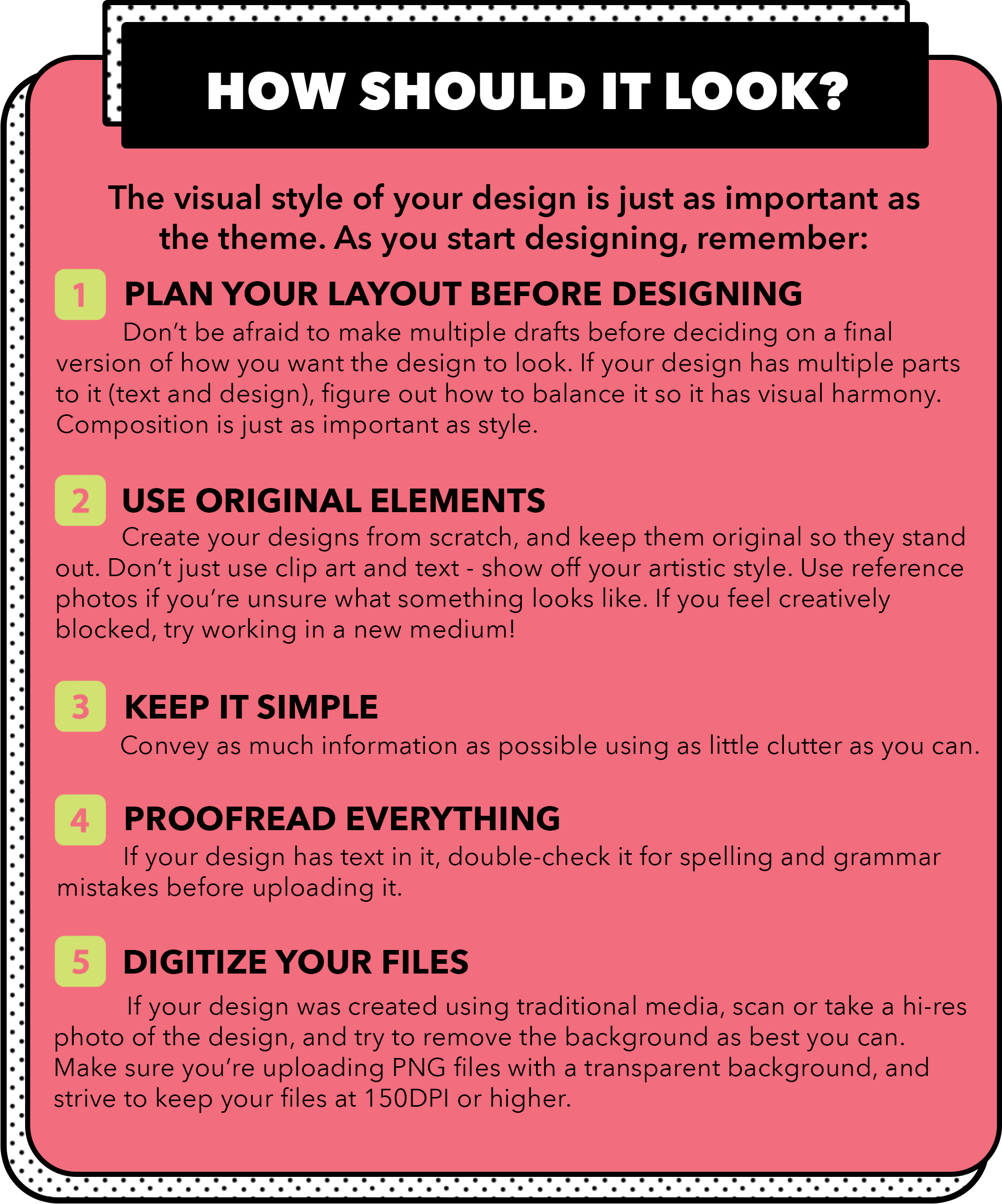 Remember, every designer is different, and trying new things is the best way to find a design style and routine that works for you. We can't wait to see what kind of awesome art you create, and encourage you to upload it TeePublic, too!
As always, if you have questions, please email us at [email protected] :)