How to Share Your Designs on Social Media
Once you've uploaded a design (yay!), you'll want to share it using the links provided in the "Your Design Has Been Published" box that pops up! Self-promotion and sharing your work is super important in gaining exposure for your storefront, and since your new design will be on sale for the first 72 hours after it's been uploaded, it's best to start sharing your design immediately after uploading it to the site.

To share using the provided links, simply click any of the circular icons and you'll be redirected to the appropriate website to share your design. You also have the option to copy a direct link to the design to share on any platform you'd like.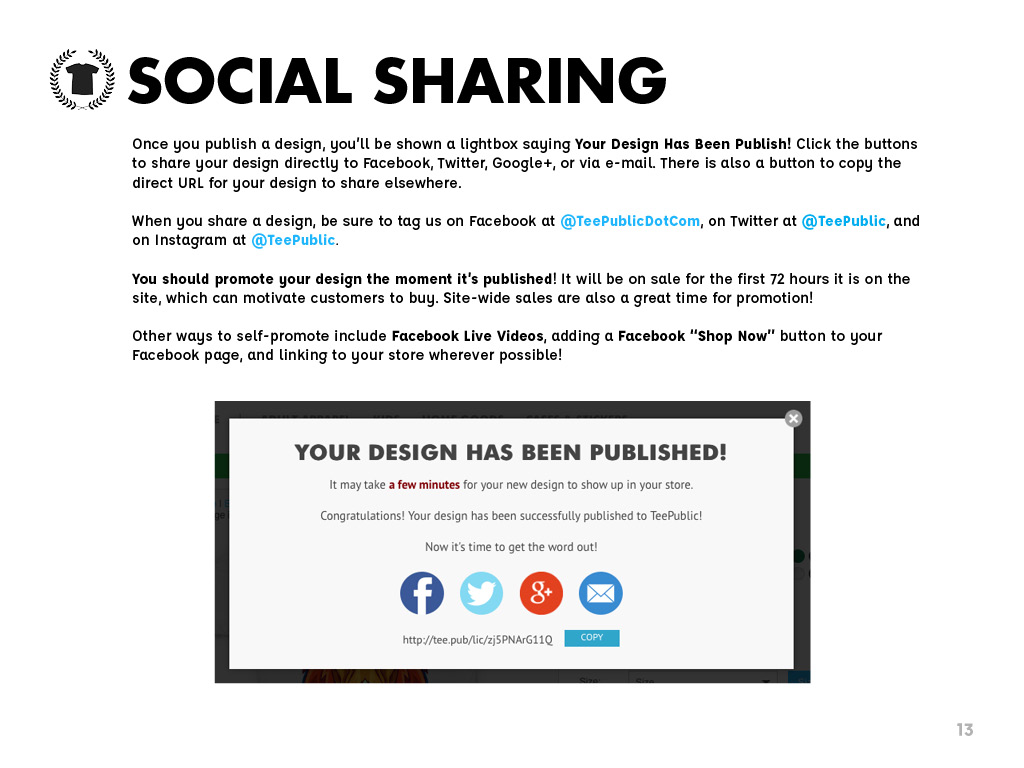 Make sure when sharing your work that you tag us on Facebook @TeePublicDotCom, on Twitter @TeePublic, and on Instagram @TeePublic. Other ways to share your work include Facebook Live Videos, or if you have a page set up on Facebook for your artwork, adding a "Shop Now" button to that page.

It's also important to add social links to your store page, so that fans of your work on TeePublic can find you on other websites and social platforms. When you're logged into your TeePublic account, click the "Edit Storefront" button to add social links to your profile.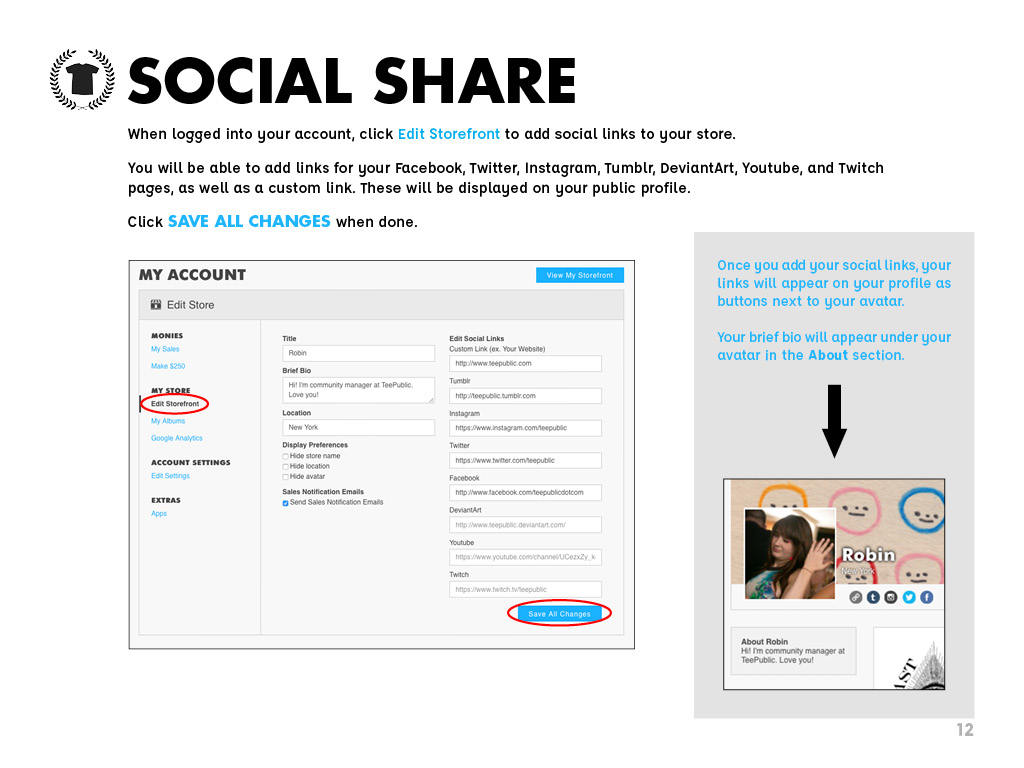 You'll be able to add links for Facebook, Twitter, Instagram, Tumblr, DeviantArt, Youtube, and Twitch, as well as your own homepage or personal website. Visitors to your TeePublic store will be able to view these links from your public profile. Make sure you click "Save All Changes" to update your profile!

If you have any questions concerning social sharing or want tips on how to jump-start views and sales to your page, email your community manager, or Community@TeePublic.com :)
Happy sharing!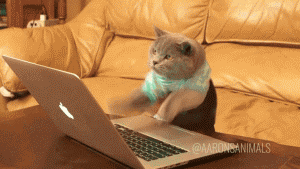 TeePublic