Affiliate Tips: What is a Merch Store and Why Should You Start One?
Why start a "Merch Store" if I already have my "Storefront"? Glad you asked! Hosting a merch store as one of our partners has a number of advantages. But first, what's the difference?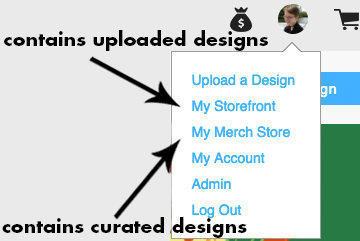 Your TeePublic storefront hosts all of the designs you upload onto the site. Your merch store can do that too-- with the added bonus of being able to add any and all other designs even if they're not yours! With a merch store you can curate a bunch of designs that you feel represent you, your brand, and/or your audience's interests. It's also incredibly helpful if you can't keep designing new thing. Your storefront might look a little barren with only 4 or 5 designs, but you can fill your merch store up with one click.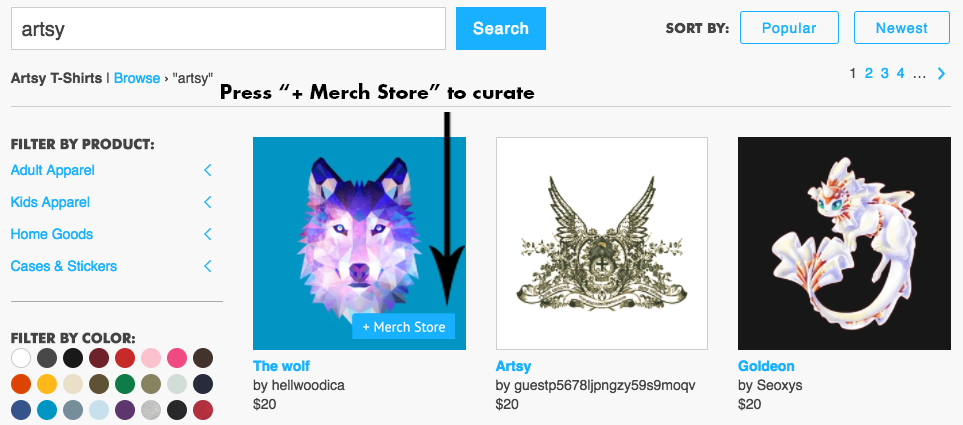 Your merch store also allows you to be selective with the personal designs you want featured. Let's say you're not feeling a $14 discount for 72-hours after upload. That's no problem! You can upload the design in your storefront and wait a few to put and promote it in your merch store. It's also handy if you're still playing around with design colors and placements, and want to use the TeePublic uploader to help you out. Your design can stay tucked away in your storefront while your fans continue to browse your merch store.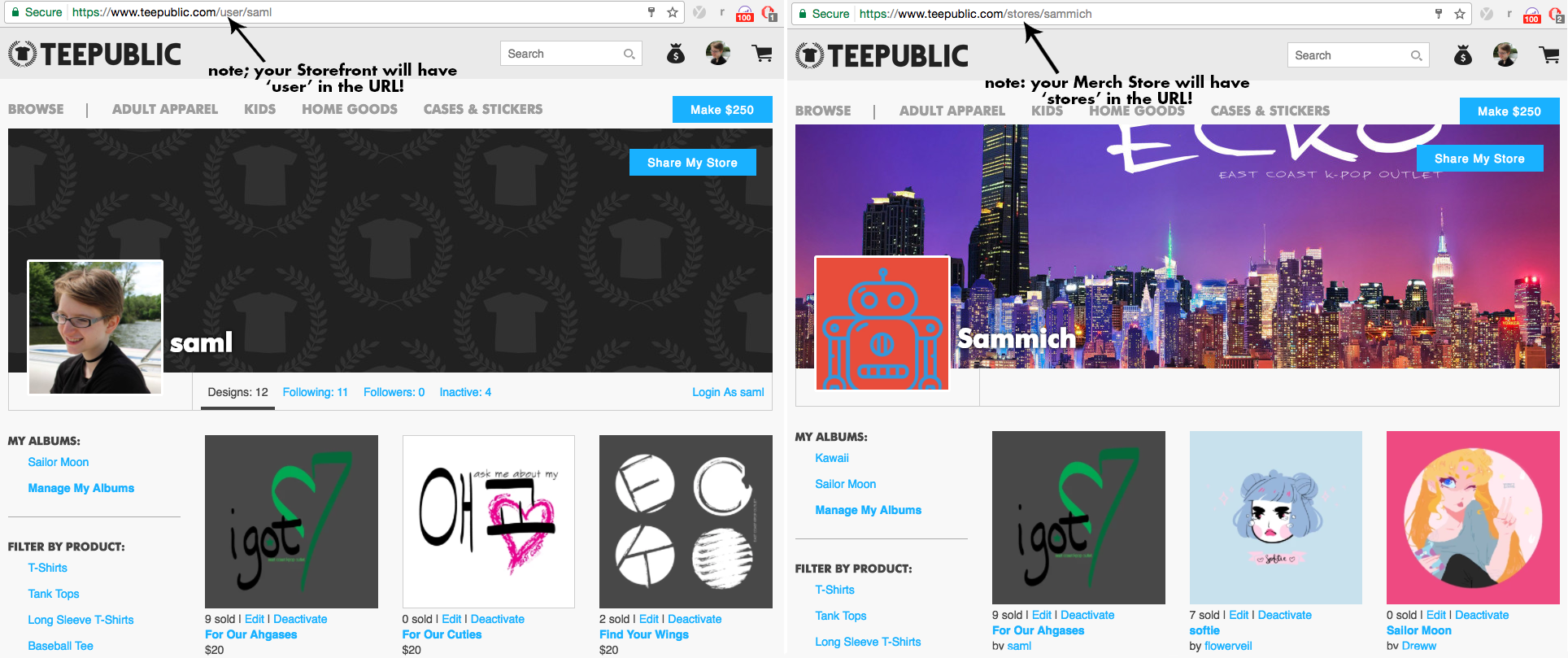 You can also organize your merch store by album (more on that here!). If your blog, fanpage, podcast, etc. covers a lot of topics you can utilize your merch store to the fullest by having separate albums of curated designs for each facet of your work. This feature is certainly helpful if you're streaming Final Fantasy on Thursday but podcasting about Harry Potter over the weekend! The number of shirts you can curate and albums you can have is endless.
Have we swayed you yet? Set up your own merch store at: www.teepublic.com/stores/learn_more
You can upload your own header and profile picture onto your merch store that's different from your storefront page. We personally recommend 1000 x 300 for those header photos. After that, hover your mouse over the design you like, click "+Merch Store," and you're good to go! Easy right? We love our merch stores and we're sure you will too :)
TeePublic