Introducing: Back Prints!
You wanted 'em....Now, we've got 'em!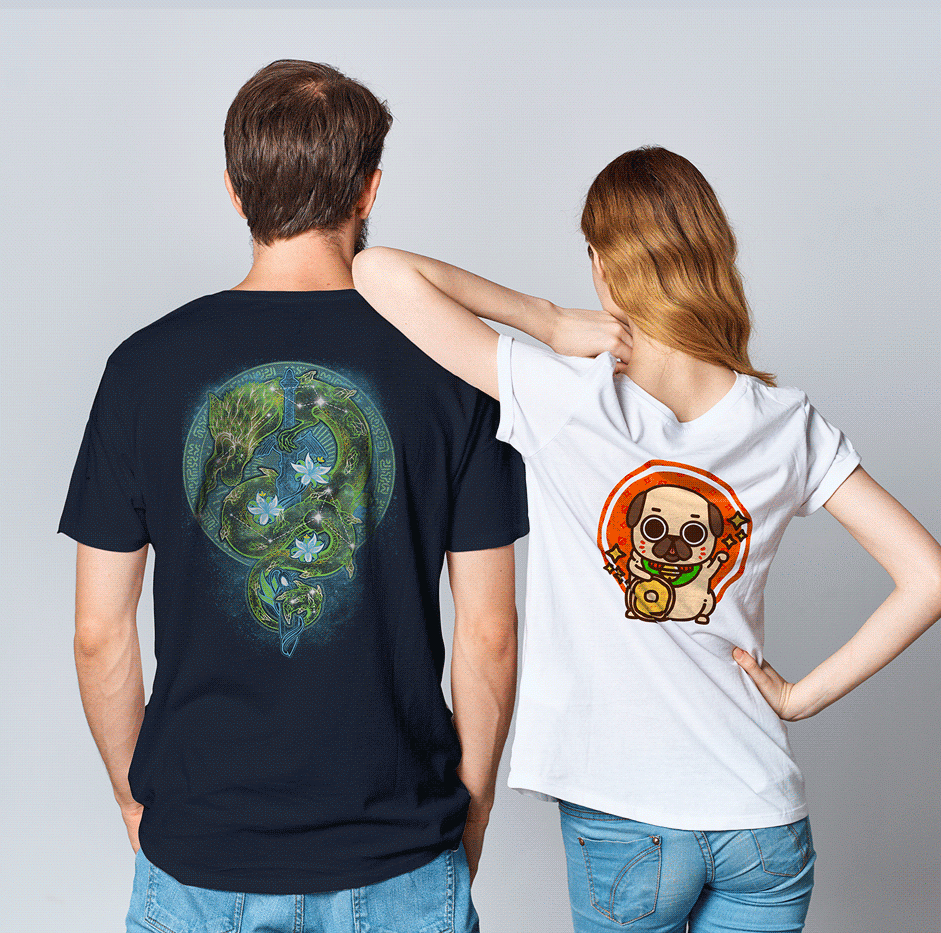 That's right, back prints are HERE! They're available on the front & back or just back. You can even upload two different designs!
Here's how to make it happen:
1) Upload your sweet design to your shop.
2) Choose whether you'd like your design to be just front, just back, or both front and back (choose wisely; you can choose only one!):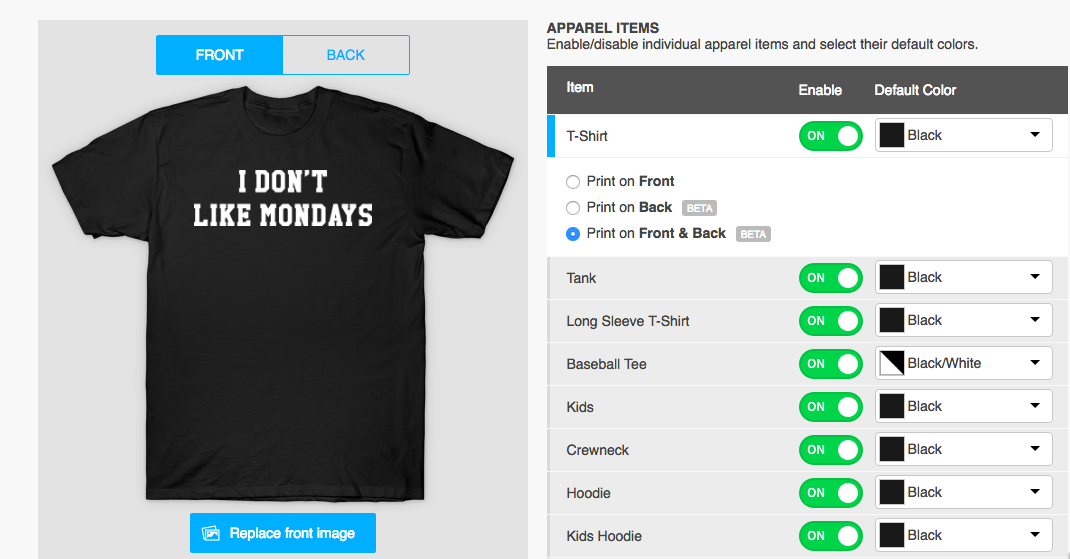 3) Great job! Now see how your tee looks on your storefront: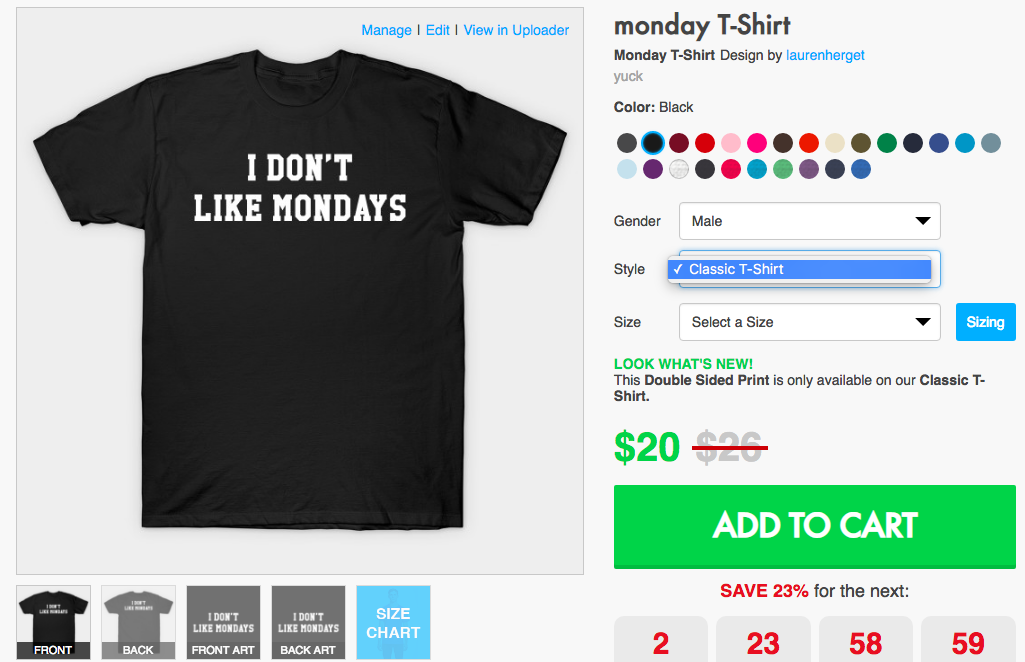 Keep in mind that this feature is still in BETA. So, if you turn on back prints for tees right now, then all other tee styles will become disabled and back prints will be turned on only for men's and women's classic tees. Also, doing this will disable v-neck, scoop neck, curvy tee, etc. for both front and back printing.

Don't worry, though: All other apparel options will remain on! They just won't have a back printing option.

Enjoy playing around with this new feature and let us know what you think!
Notice anything weird? Email us about it by emailing at [email protected].