Affiliate Tips: Promoting Without Ad Creative
Did you know that TeePublic has ad templates that you can use to promote your storefront? Ad creative can be very useful for talking about sales and showcasing your designs. But not everyone has access to Photoshop (or Gimp, or whatever your design program of choice is) so what can you do instead?
Don't worry, we've got you!
First things first, what does your audience respond best to when you talk about merch? This can be the best way to inform how you promote your store. Some audiences really do like seeing flashy, produced artwork like the banners on the TeePublic page. Others can tell that images like that aren't really you or your brand. Here are some alternatives to help you share your store:
1) Artwork
One of the most elegant ways to share content from your store is using only the thumbnails of the designs. This is easy to get from a screengrab and puts the focus on the art over the product. If you're sharing a new design, or a newly curated collection, put the focus on the artwork. Or if you've been talking about TeePublic products for a while, this could be a great way to change up how your audience is seeing updates related to your store.
This tactic is also great for when you don't want to disrupt the aesthetic of your Instagram feed with product shots.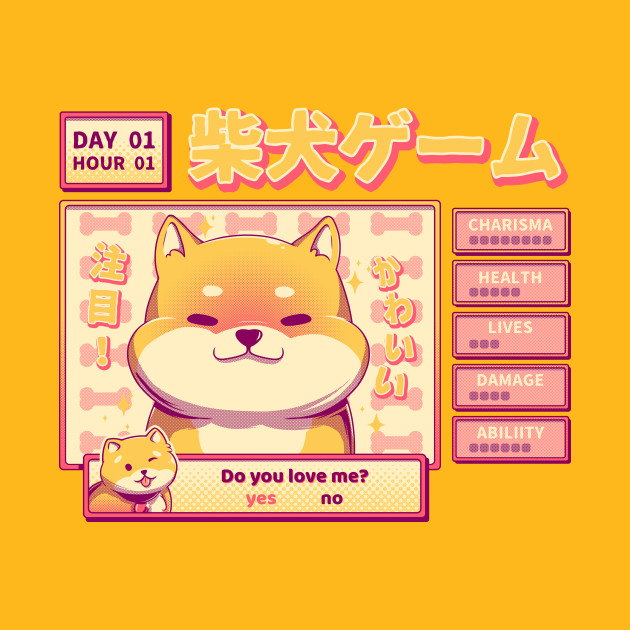 2) Screengrabs
This one works better than you might think! Sometimes all people want to see is what merch you have and what products its offered on. Depending on the copy you use, too, it feels more natural to you and your voice versus sharing something that our team made. Bonus: theme the posts you use screen grabs for. For example, share a variety of designs on different t-shirts that all focus on the same theme (ex. Holidays, characters, etc.). Or, take screen grabs of multiple kinds of products and show a collection using Facebook and Instagram album features (or Twitter's 4 photo max).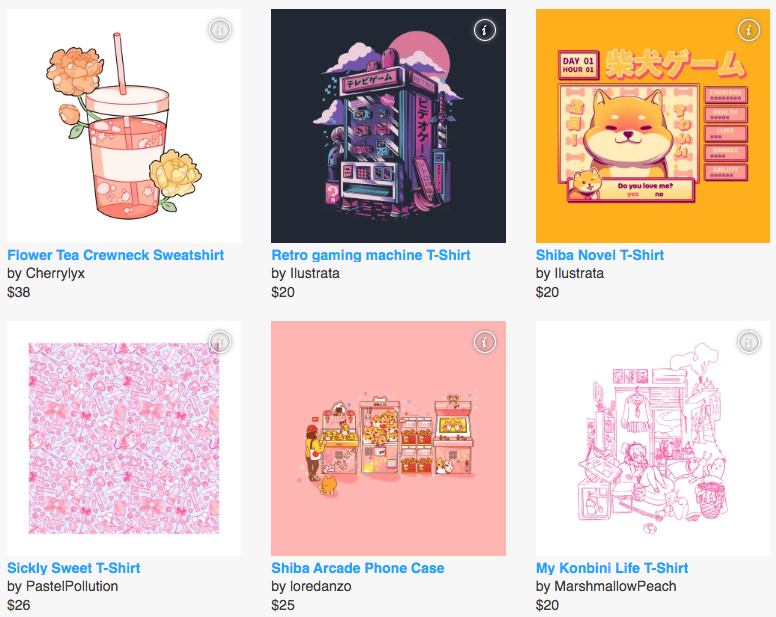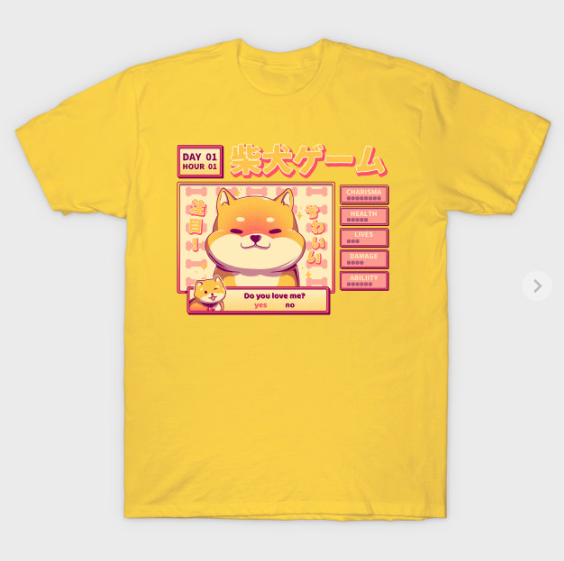 You can also do screen grabs of your storefront directly. This showcases multiple designs in one picture and looks a little nicer than a product on a gray background. If you include your store header and profile pic, it makes for a much more complete look too!
3) Wear your goods and snap a pic
This might be the most fun way to share your store! Throw on a shirt and snap a selfie, take a photo of a notebook or mug, post stickers on your laptop and share it-- however you want to do it. This is the most natural way to share your merch and helps build the trust of your fans that you like what you're selling too.
4) Share your fans wearing your merch
Sometimes posting photos or videos of yourself isn't part of your brand. Sometimes you may not have new products to share. If that's the case, put a call out to the fans who have purchased from you and ask them to share on their social media. This becomes extra fun for everyone when you start to retweet, reblog, or share their photos on your personal pages. Fans love to be noticed! Fans seeing other fans with your merch also builds on that trust we mentioned earlier.
And by the way, we'll also have a whole separate blog post for places to find nice pics and gif makers to make your own promotional images. Stay tuned for that!
The moral of the story is: be organic! That can mean different things for different people. We recommend testing things out and seeing what works best with your fans. If you need help drop us a line by contacting your personal account manager or emailing [email protected]!