Promoting Your Store on Instagram
So you've uploaded your best designs to your TeePublic store and tagged them meticulously; now what? The path from "artist" to "successful artist" can be nebulous and at times frustrating, but the good news is that there are more opportunities than ever before to share your work with a global audience. Where to begin, you might ask?
There are over 3 billion active social media users out there, and almost every brand in the world advertises themselves on social channels. In 2019,
Instagram
sits proudly at the top of the social media food chain, with over
1 billion registered users
. Making Instagram work for you isn't all about getting followers; you can use other tools built into Instagram to bring views to your store and make sales!
One of the easiest and most effective ways to bring in views on Instagram is to make use of their native hashtag system. Instagram posts with at least one hashtag average 12.6% more engagement than those without. However, just like with your TeePublic tags, you need to be discerning in which hashtags you use. Adding in needless or irrelevant tags is proven not to increase engagement, while more specific and relevant hashtags can allow niche fans and users to find your art. So instead of adding dozens of hashtags to your posts just for the sake of adding them, use them as an opportunity to appeal to the people who might be following specific hashtags. Posting a design that features the Grand Canyon? Use the
#GrandCanyon
hashtag! Be discerning, be specific, and help community members find you.
Similarly, engaging with followers and other accounts can increase your page's popularity. Make sure to respond to all comments on your posts, and don't be afraid to comment on other users posts in turn!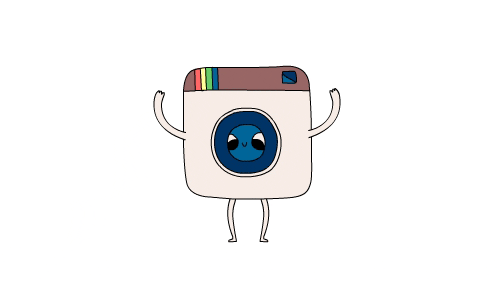 Stuck in a posting rut and want to switch things up? Try posting a video! Video posts are the most popular on Instagram, so you should be taking advantage of them. Posting a work-in-progress video of a design you're working on is a great place to start, or if you own a tee designed by another artist you can do a little networking by showing it off and tagging the artist in the post.
Instagram Stories
are also a great way to quickly share updates with your followers; plus, Instagram makes it easy to
view insights on the stories you post
, so you can gauge your audience engagement without counting likes and follows.
When you post new designs to your Instagram that you've also uploaded to TeePublic, be sure to tag us
@TeePublic
so we can take a look! And as always, if you have any questions, send an email to
[email protected]