Got A Lotta Shops, But Not A Lot of IG Bio Space? Round Up Those Links!
Look, we know bio real estate on your Instagram is, in a word, sparse. You get the one hyperlink, and that's it. A bummer, right?
What are you supposed to do if you have two or more shops? Invariably, one of your shop links gets the boot in favor of the other.
We know, though, that adding your TeePublic shop's link to your Instagram profile boosts visibility and increases exposure--which is a great thing when you want to show off where your fans can get your work.

You've probably noticed a lot of the most famous influencers and artists using their link to send visitors to a landing page with other popular links in it. They're a GREAT idea to show off lots of links at once. But which to choose? We've reviewed three of the most popular IG bio link aggregators so you can select the one that works best for your TeePublic shop.
(Note: We do not endorse any particular product for rounding up your links, either here or elsewhere; we simply hope that this round-up serves as a jumping-off point for you to do more research on your own!)
You've probably seen Linktree around; they're those links in the IG bios that start with "linktr.ee" and have a unique URL afterward. Linktree costs nothing for its baseline model; for a monthly fee, you can also get advanced marketing analytics on your links' performance (it seems a little bit like having Google Analytics for your links).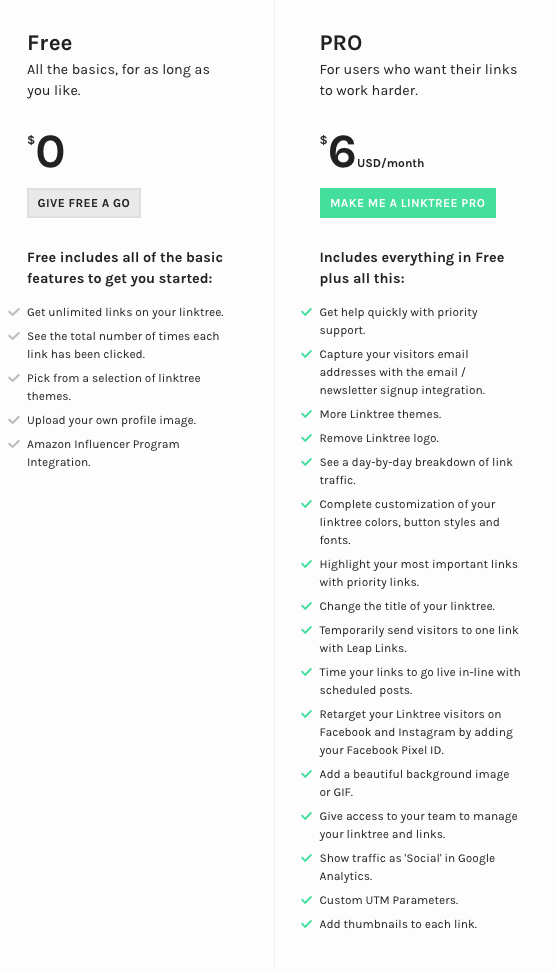 At the time of writing this blog entry, it's the most popular way to round up your links.
Another option for IG link landing pages is Lnk.Bio. It too is free for its base model, so you've got nothing to lose if you want to try it out for its most basic functionality.
That being said, if having a unique URL is meaningful to you, you'd have to spend $0.99/month in order to get that feature.
Lnk.Bio approaches the aggregation game from a slightly different angle, in that a user is able to set any photo to stand as the link a user taps. (Check out Chris Hemsworth's IG for a visualization.) In that way, your users can more readily associate specific pieces of content to the link you're posting about without missing a beat.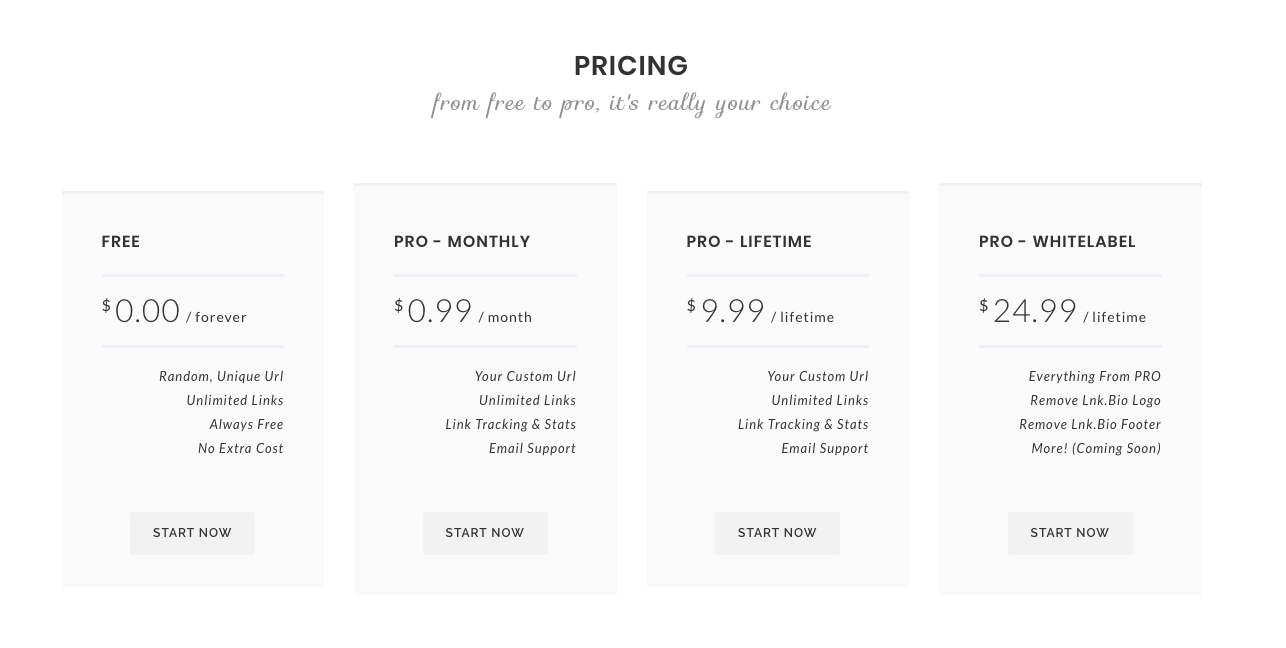 A third option is Tap Bio (from the team at Link in Profile). Unlike the other two options above, this is free for only 30 days, after which point you'd have to pay $9.99. Also unlike the other two options, Tap Bio creates a "micro-site" from the link you create which combines all of your social links and content you'd like to highlight, creating a personal homepage for your Instagram. Because your Tap Bio aggregates all of this info into one place, this limits the number of clicks a user needs to do to get to the content you want them to see, whether it be a new blog entry, a social platform or another shop.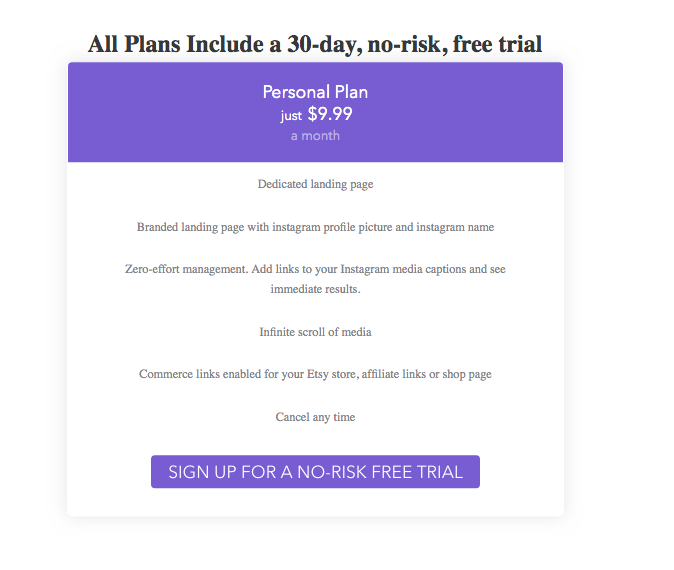 Conclusion
The IG bio link aggregator space is quickly becoming crowded with lots of great options, so we hope that rounding up some of the most popular will help you decide what might be best for you. Honestly, you can't really go wrong with these products; it's more about what feels best to you and your brand. On the fence? We'd suggest that you do a little more research and even try out a couple so that you can test to see what feels most natural for you and your needs.