How To Remove White Backgrounds On Your Designs
Every TeePublic design is uploaded as a PNG file, ideally with a transparent background so that it can be printed on any color. We get a good amount of artists requesting more information on how to remove the solid background on their images so that they'll have a transparent PNG file to work with. It's especially useful for hand-drawn and scanned artwork, or for images that were created with a white or color background that you want to print on a garment without using a lot of extra ink.
One of our in-house designers, Kate, led a Photoshop class for us recently, and we've shared her instructions with you! For this tutorial, Kate explained three ways to remove a solid background using Photoshop.
Method 1, as described below, uses the Magic Wand tool and masking to remove the background and smooth the edges of the remaining image.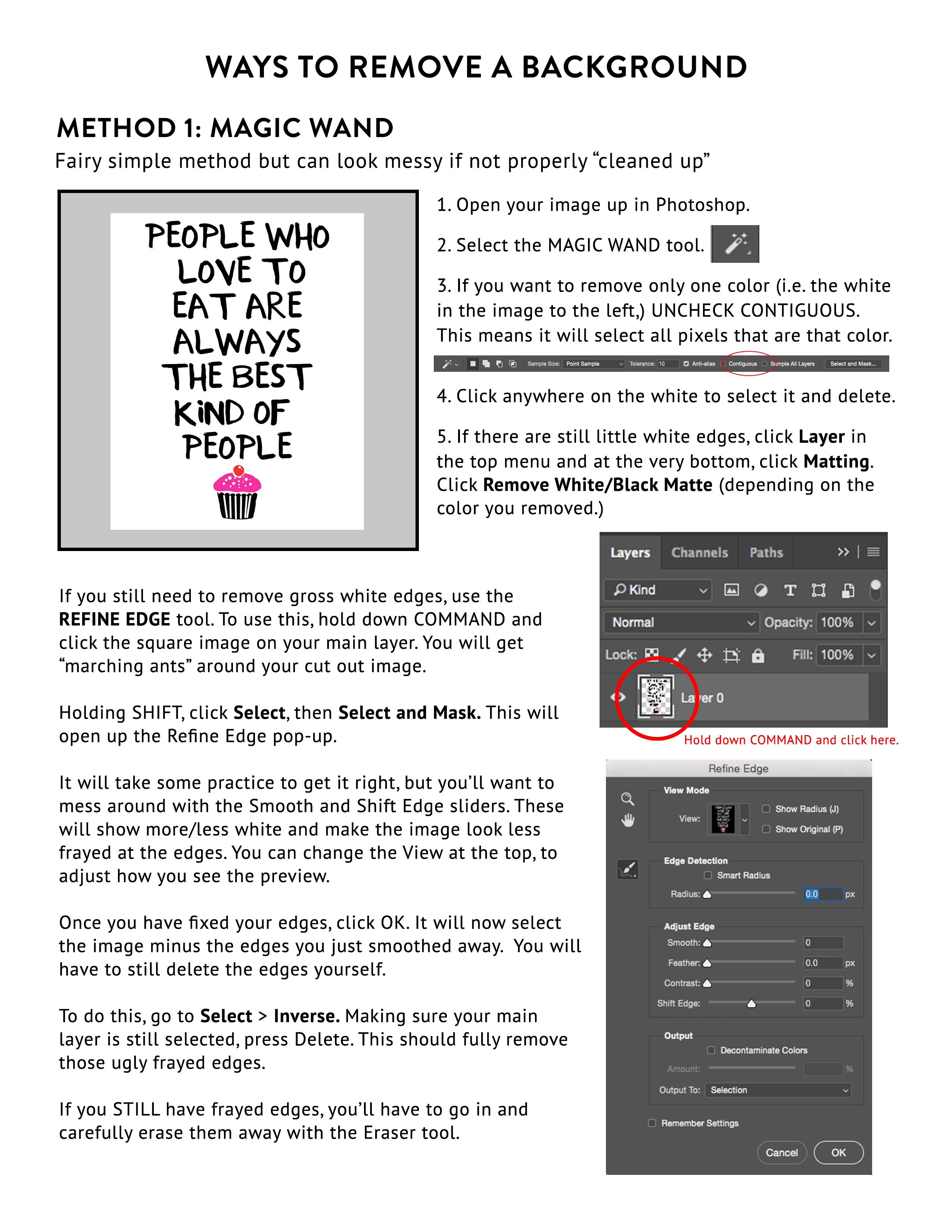 Method 2 involves editing via color channels; this method can work extremely well on hand drawn/painted images!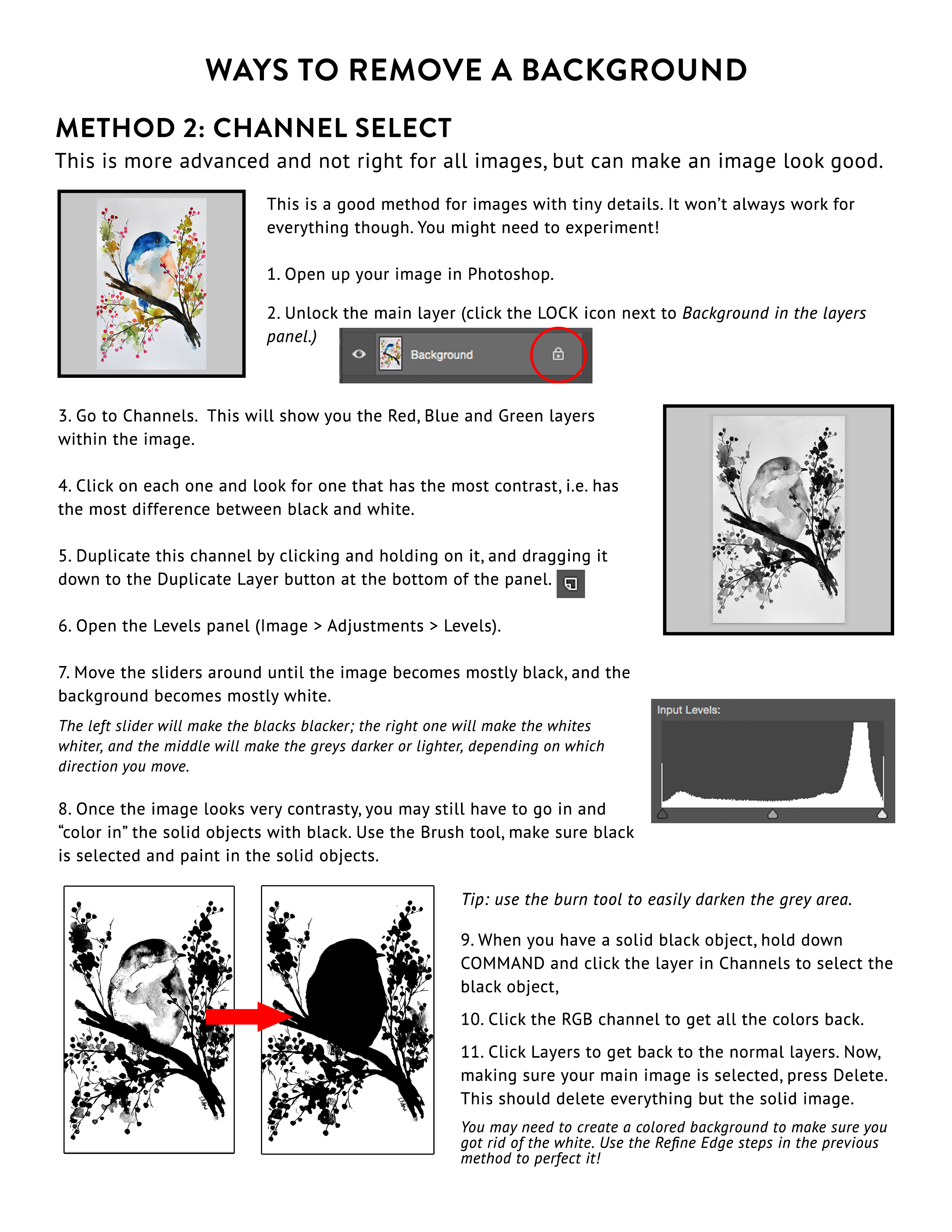 Method 3 is a bit more time-consuming, but is sometimes necessary! It involves manually removing excess background.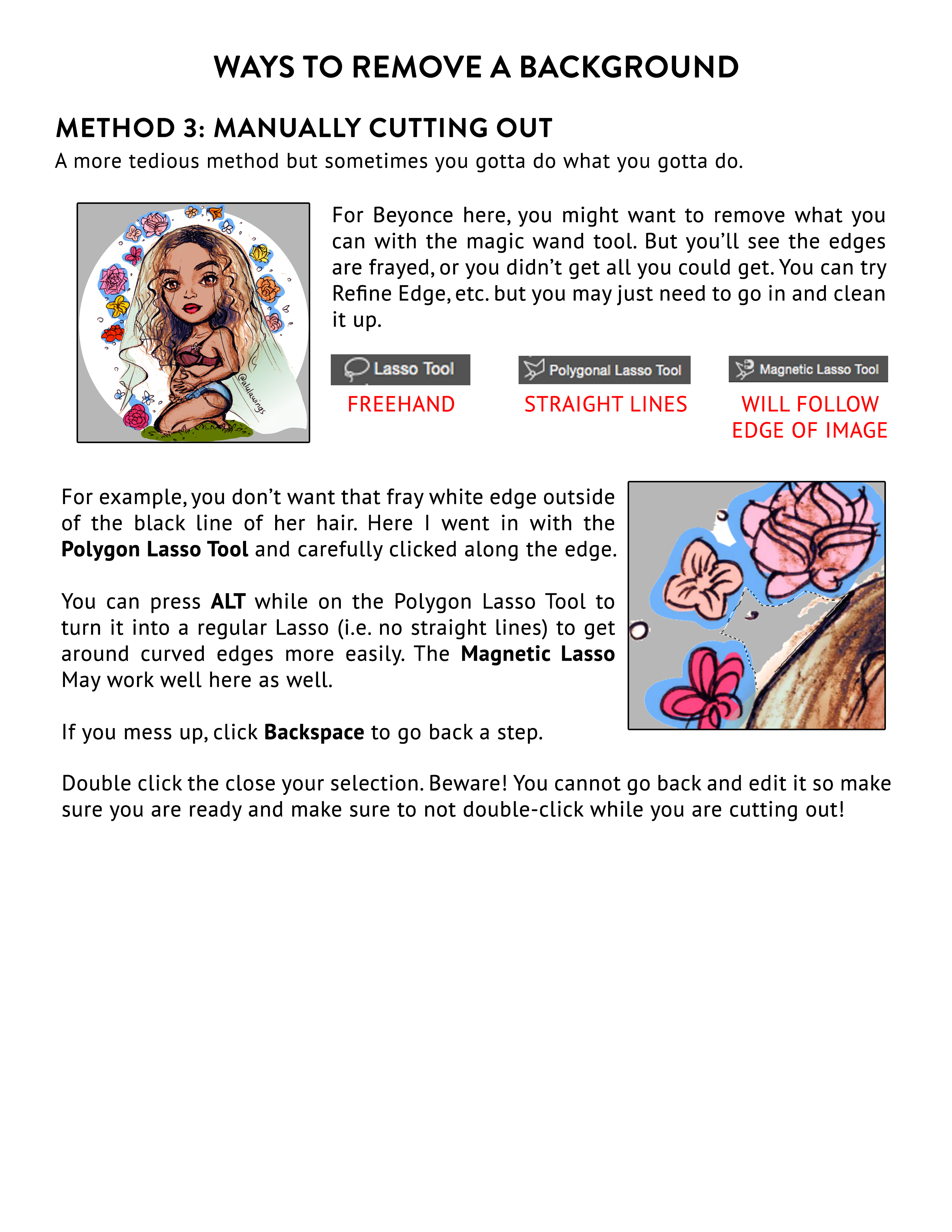 Although Kate recorded a screencast of her tutorial, there's no sound included in the video. However, it can be helpful if you're following along using the above instructions:
Although TeePublic doesn't offer custom design or editing services, we try to help when we can! If you have any questions about your artwork, you can always drop us a line at community@teepublic.com :)
XO
TeePublic