3 Quick Steps For Better Printing
Have you ever wondered how your designs get printed on apparel items? The answer is simple: DTG printing!
Knowing how to optimize your artwork before you even create or upload it can make all the difference in print quality, sales, and fan/customer loyalty. We've put together a list of 3 of the most common file issues with DTG printing and ways to avoid them! Check it out:
1. Saturated colors
Most often, your design should print as it appears in the mockup previews. However, very saturated colors are particularly tricky and can result in your design's colors turning out too muted in the final product. To avoid this, we recommend using more muted colors in your designs from the start. If your design is already saturated, turning down the saturation to around 20-30% should significantly improve the outcome and let those colors truly pop!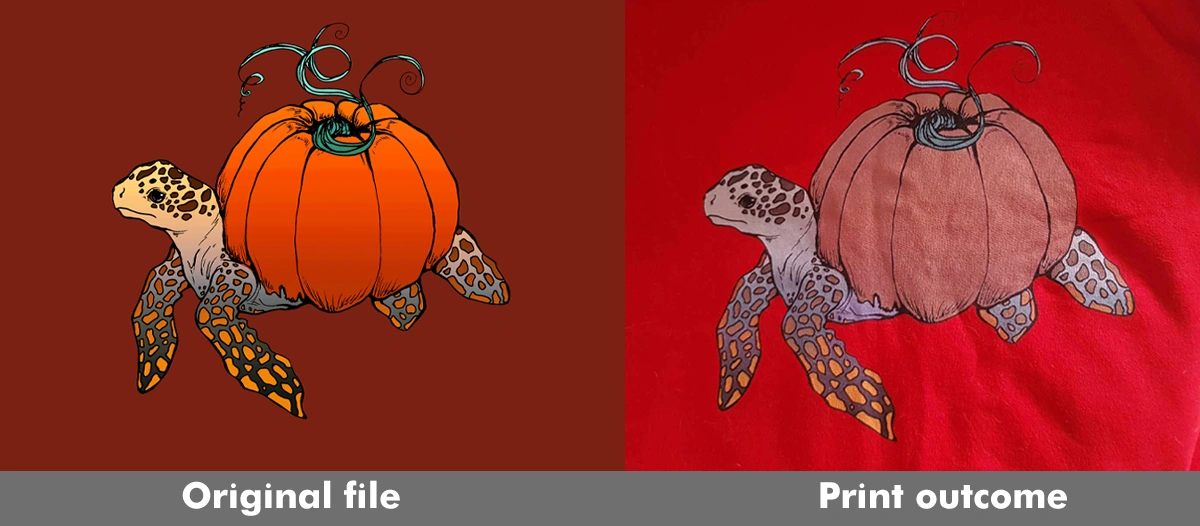 2. Glow effects
A very cool effect lots of designers use is outer glow. However, this makes things a bit tricky for dark garments, which need a white underbase in order to make the design show through on the fabric. If your design has any type of outer glow, this can cause splotchy/cloudy areas to show up when printed. To prevent this, we recommend converting your outer glow effects to halftones.
Curious about how to achieve that? This awesome guide to halftones from Redbubble has got you covered!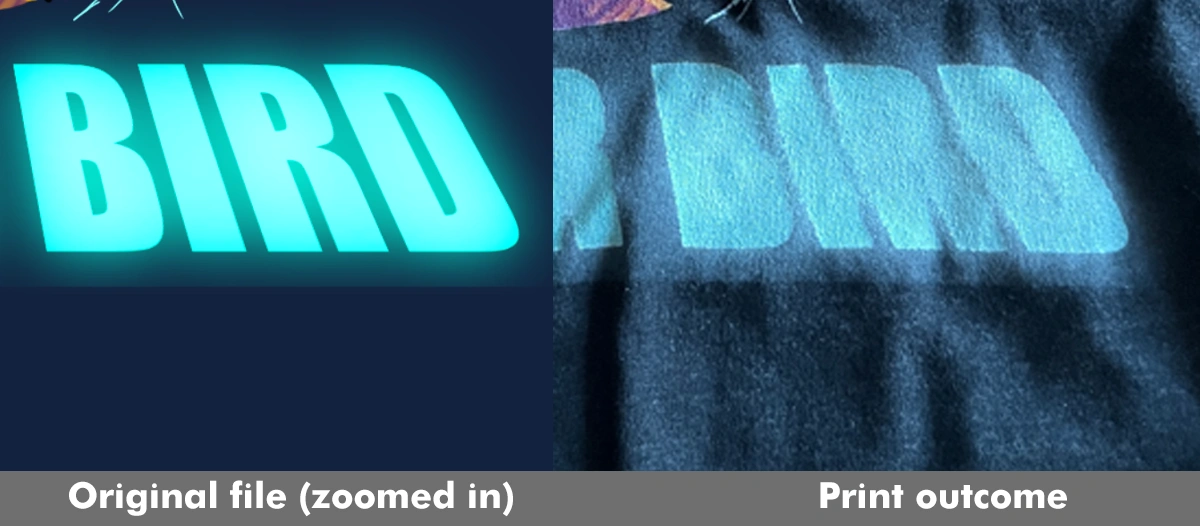 3. Low resolution
Last, but definitely not least, you should be mindful of the resolution of your files! The file requirements are:
"A high-resolution transparent .PNG at 150 DPI. Minimum dimensions of at least 1500px by 1995px (not including outer transparent pixels).
To enable all products, your file must be at least 5000px by 5500px."
The guidelines above will ensure that your design prints well no matter the product, orientation, placement, or scaling. Of course, the bigger, the better! The quality of your file matters, too. Resizing a file that is rather blurry or pixelated to begin with will only enlarge the blur/pixelation itself. Make sure all the elements of your design are as sharp and clear as possible from the get-go.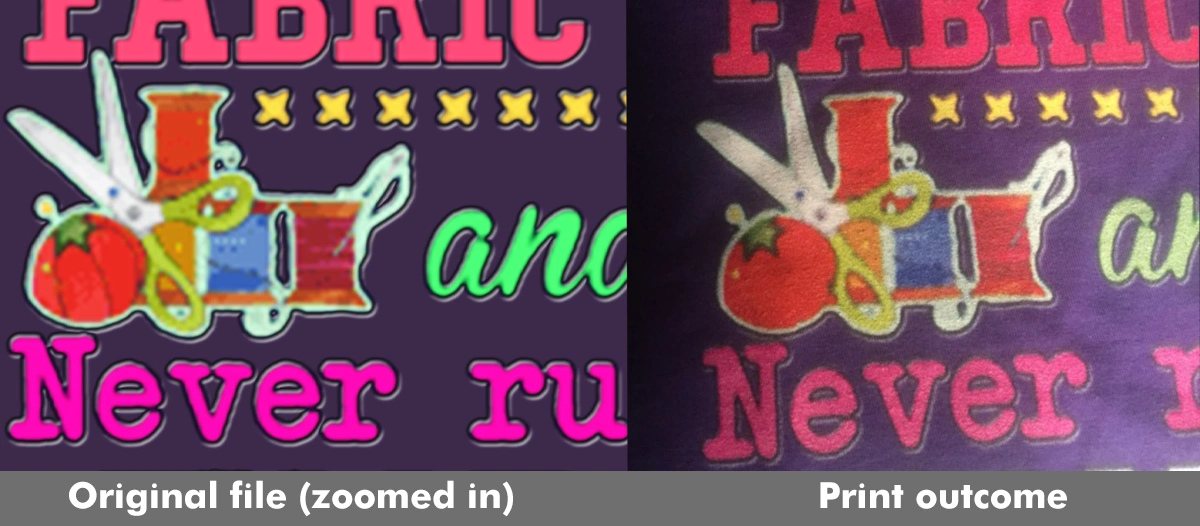 That just about covers it! If you have any other questions of your own or are looking to take designing to the next level, feel free to check out our design guide or email us at [email protected]! We're more than happy to help :)
--
Happy creating!