How To Use The Redbubble-To-TeePublic Store Importer
Do you have a store on Redbubble? Would you like to also sell your awesome art on TeePublic? Good news–you can import all of your designs from your Redbubble store to a new TeePublic store effortlessly using the new Redbubble to TeePublic Storefront Importer!
Here is a step-by-step guide on importing your Redbubble store to TeePublic:
Step 1: Redbubble Dashboard
Log into your Redbubble.com account and navigate to your Redbubble account dashboard. Click the "Sell on TeePublic" button listed under "Artist tools" on the left-hand side of the page: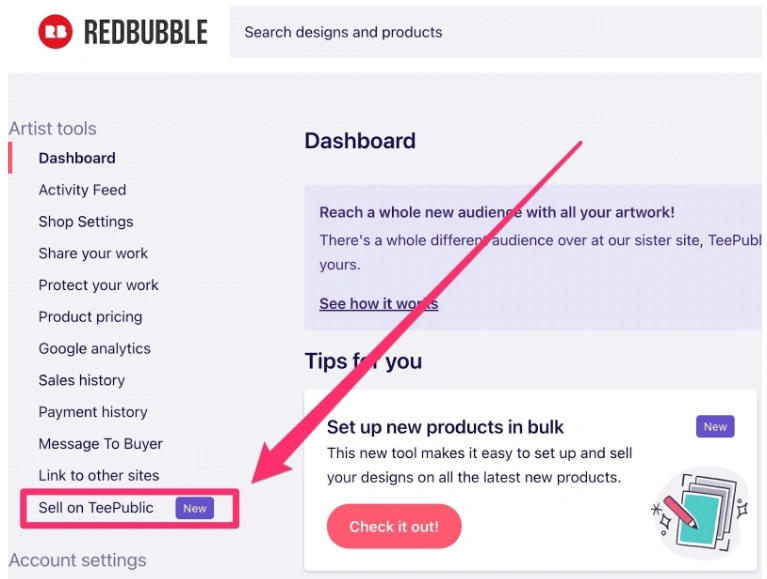 Step 2: Agree to Sell on TeePublic
Agree to import your store to TeePublic by clicking 'Create your TeePublic store now and choose to import your art.'
Step 3: Import Your Store
On the 'Import Your Storefront' landing page, click 'Create Your Store' to begin the process of importing your Redbubble store to TeePublic.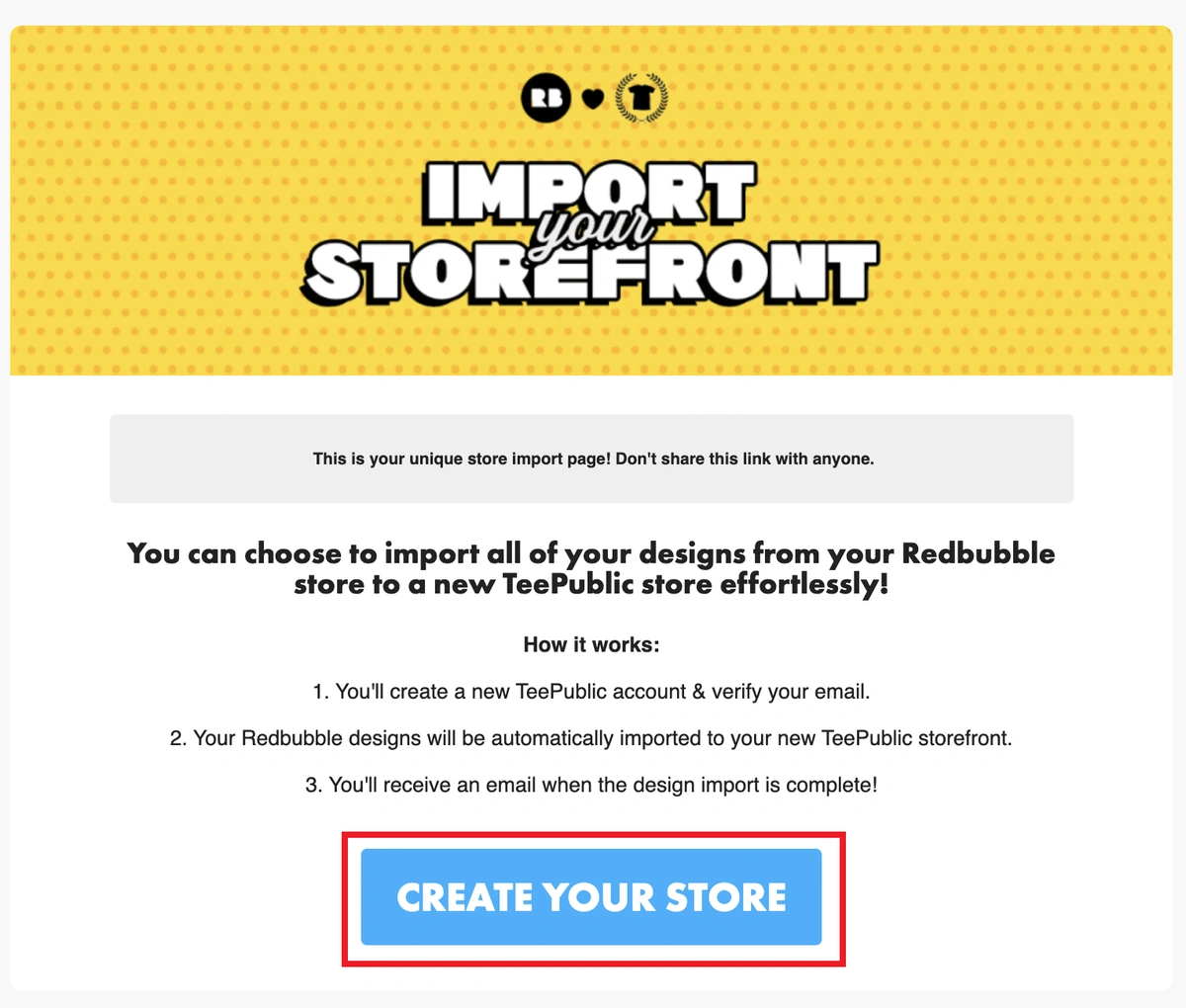 Step 4: Create your TeePublic Account
You will be prompted to sign up for a TeePublic account. Complete the signup form and you're all set! Anticipate an email confirmation as soon as your store import is finished–this should take less than 24 hours.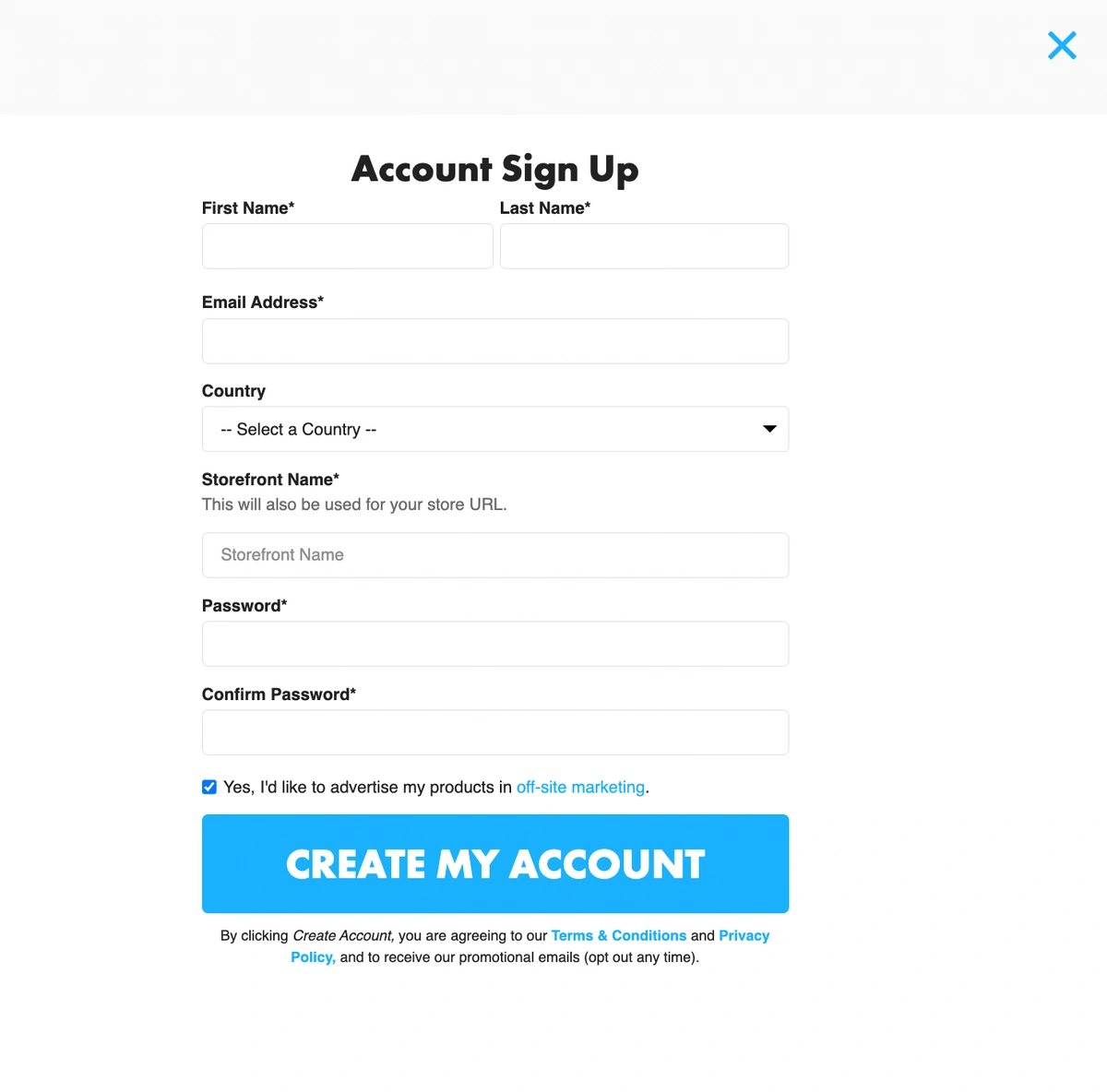 You can sign up with any email address and username. In other words, if you so desire, you could create your TeePublic account with a different email address and username than the ones you use for your Redbubble account!
Please keep in mind that you can only use this tool to create a brand-new storefront on TeePublic, which will import designs from your Redbubble storefront. If you already have a storefront on TeePublic, you will need to upload your Redbubble designs manually.
After the import is complete, we encourage you to log into your new TeePublic account and to review/make any adjustments to the placement of your designs on each product. That's it! Now your art is available to a brand new audience!
Not sure where to start on TeePublic? Check out our Artist Bootcamp blogpost. The most important information to start your TeePublic journey lives here! For more information about the store importer, feel free to read through the dedicated FAQ section. Also, make sure to check out our blog and FAQ articles for more resources and info.
Happy selling!
--
XO, TeePublic